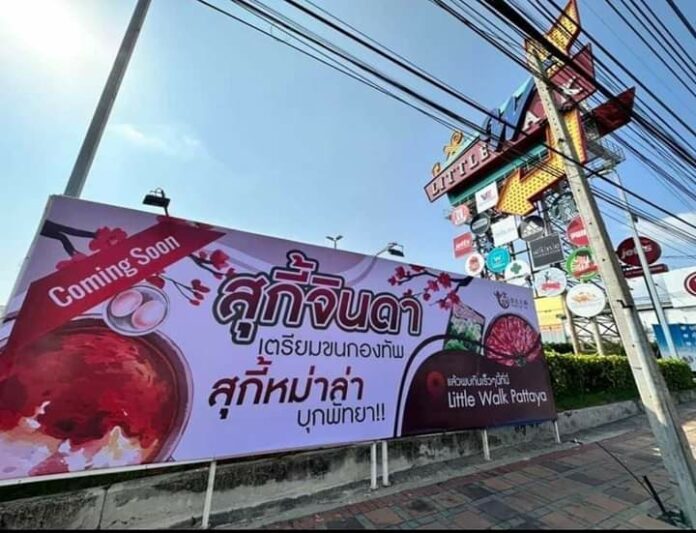 Pattaya, Thailand-
Bangkok favourite Chinese-style Suki Jinda/Chinda Hotpot has announced it is opening its newest branch in Pattaya and Thai social media went wild.
A massive billboard, as seen above, went up near Little Walk on Sukhumvit in Pattaya yesterday, May 26th, 2023 and was accompanied by a social media post on Chinda Hotpot 's Facebook here.
There was not a specific date or time announced for the opening but for those who enjoy Chinese-style hotpot the move to Pattaya is a long time coming as the chain has been a popular attraction in Bangkok for quite some time.
As photos of the billboard went viral it was shared thousands of times across Pattaya social media, mostly Thai language, with many Thai residents professing that they couldn't wait to try the Pattaya branch.
Chinda Hotpot is known for its individual small hotpots at each table marked by a conveyer belt that wraps through the restaurant with a variety of quality and delicious items. Prices start as low as five baht and the Bangkok venues are usually open extremely late and popular at all hours.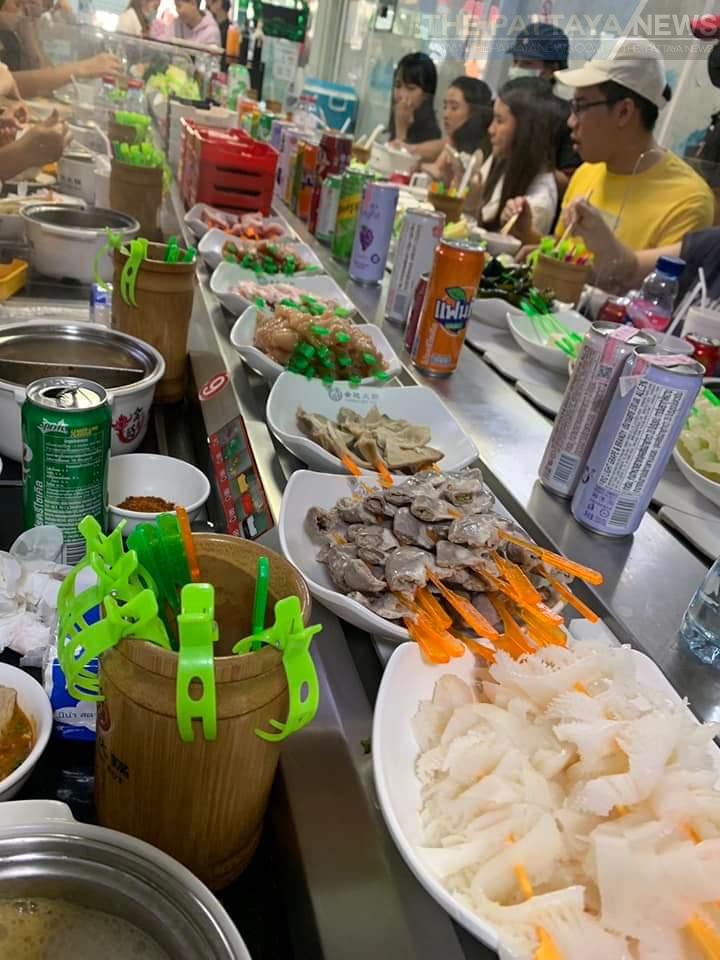 Hotpot is not for everyone but the Thai community in Pattaya seems to be looking forward to this addition. What do you think? Tell us in the comments below!