Thailand –
A total of 339 road accidents, with 36 deaths and 330 injuries, were reported by the Department of Disaster Prevention and Mitigation (DDPM) on the second day of the Seven Days of Danger road safety campaign during Songkran.
On April 12th, there were 339 accidents with 36 deaths and 330 injuries. Most were caused by excessive speeding (41 percent). About 83 percent of the accidents involved motorcycles. Most road accidents occurred on local roads between 7:01 P.M. to 8:00 P.M.
The province with the highest fatalities was in Bangkok with six deaths. The highest number of accidents were in Surat Thani with 14 accidents. The highest number of injuries were in Nakhon Si Thammarat and Surat Thani with 14 injuries each.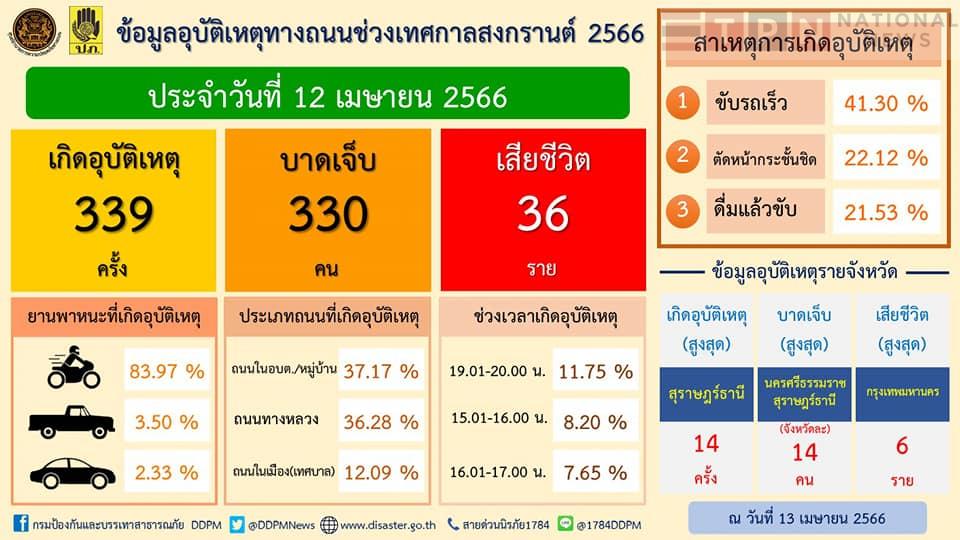 The total for two days was 618 road accidents with 618 injuries and 63 deaths.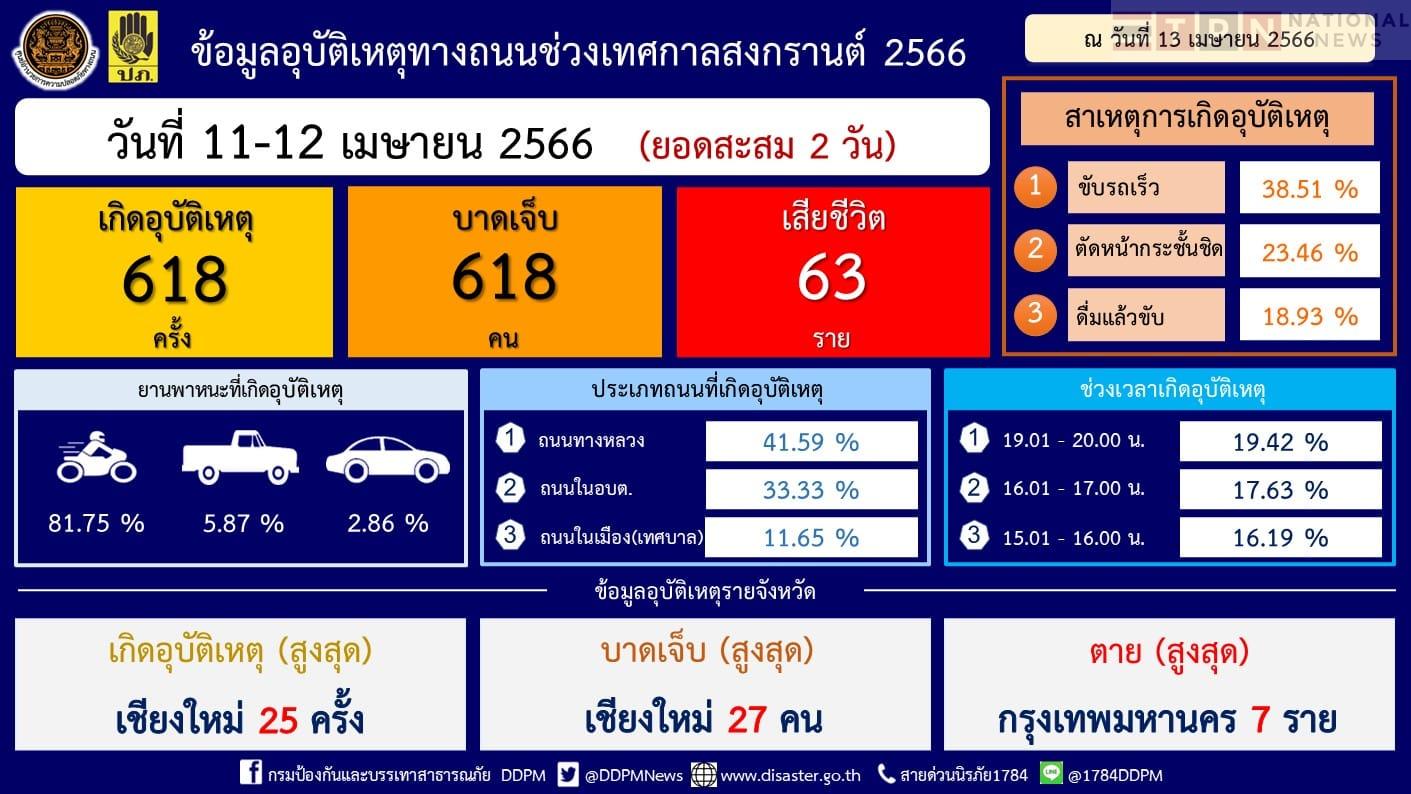 A total of 278 road accidents, with 27 deaths and 287 injuries, was reported by the Department of Disaster Prevention and Mitigation (DDPM) on the first day of the Seven Days of Danger road safety campaign during Songkran.-=-=-=-=-=-=-=–=-=-=-=-=-=-=-=