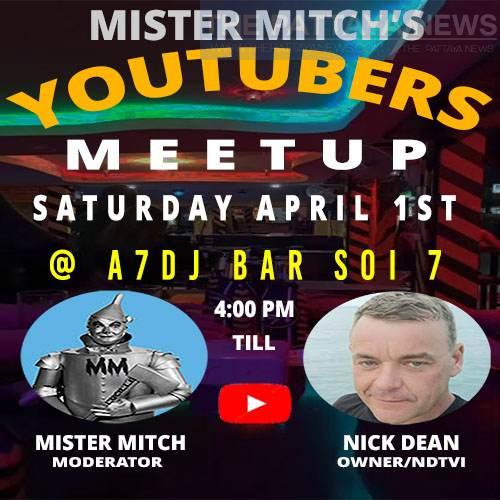 Pattaya, Thailand-
Local YouTuber Mr. Mitch and Nick Dean from NDTVi will be holding a monthly meetup between prominent local YouTubers, subscribers, viewers, and anyone who is curious to come and meet and greet.
The event will be, no April Fools, on Saturday April 1st from 4PM at A7-DJ Bar on Soi 7.
The event will feature multiple popular YouTubers as well as many new and novice YouTubers. The goal of the event is for YouTubers to share information, tips, and support with each other while allowing interested subscribers and viewers to meet, greet, and interact with them.
Everyone is welcome, even critics. See you there!