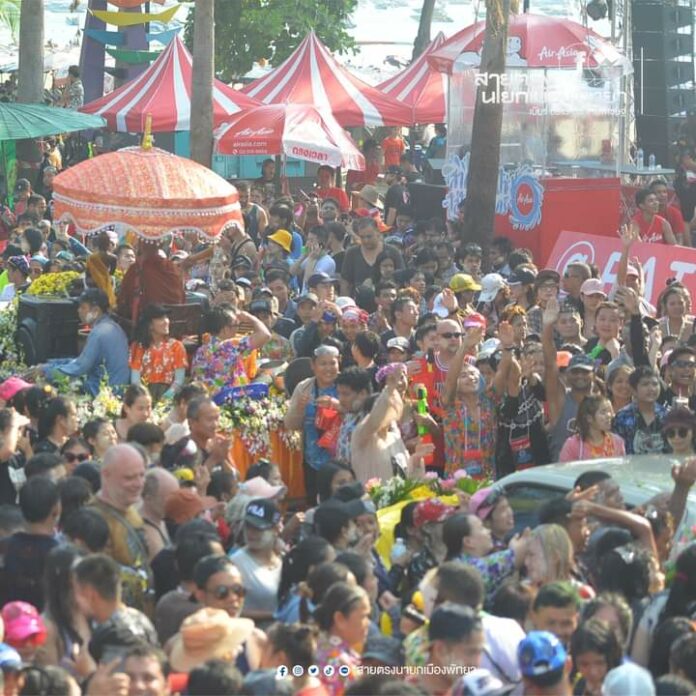 Pattaya, Thailand-
It was already expected after several planning meetings recently but today the Pattaya Mayor's social media accounts confirmed the news that will please many bars and tourism businesses, as well as eager hordes of tourists, but likely frustrate some expat readers who despise the event.
After three years of Covid restrictions, and four years in total since the last non traditional only Songkran in 2019, the Thai New Year and the famous water fights return.
This means those wanting to avoid the water have a warning well in advance and those planning trips and holidays for Songkran have the reassurance that unlike prior years the famous, but polarizing, water fights will be allowed.
The event also coincides with Pattaya's biggest ever concert, Rolling Loud, at Legend Siam. This will see world famous hip hop and rap artists like Cardi B, Travis Scott, Rick Ross, Lil Pump, Chris Brown, and dozens of others surge into Pattaya.
Additionally, malls in the area are also planning major concerts and Songkran events and nearly every bar in the city will have special events and parties to mark the New Year.
April 18th will see Songkran in Naklua officially and April 19th will be the granddaddy of them all in Pattaya but when in reality the entire region celebrates with hundreds of thousands of people on the streets throwing water.
Get ready…Hate it or Love it, the water festival is back. Some areas of the city are likely to see water fights begin around April 12th or 13th.