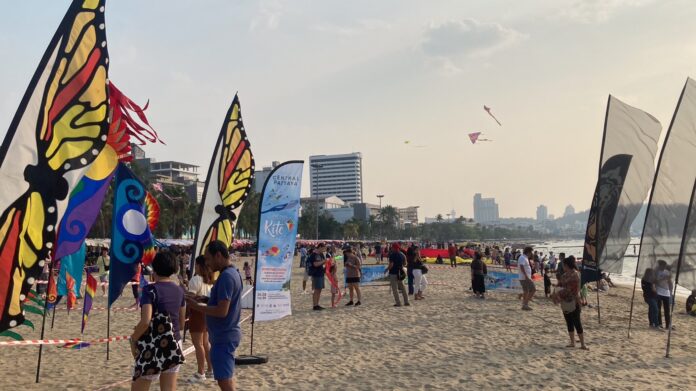 Pattaya —
Numerous giant kites have been spotted over Pattaya Beach since the "Pattaya International Kite on The Beach" kicked off last Friday, February 24th.
The kite carnival is arranged on the windy beach area in front of the Central Pattaya Beach shopping mall, ranging from February 24th to the 28th.
On Saturday, Pattaya Mayor Poramase Ngampiches officially opened the event, saying the Pattaya kite festival 2023 is hosted in collaboration with the Central Pattaya shopping mall, Pattaya City, the Tourism Authority of Thailand (TAT) Pattaya Office, and several others.
Visitors are invited to travel to the beach to enjoy astonishing and colorful giant kites that linger in the sky over the beach in various sizes and forms such as octopuses, pandas, spaceships, sharks, whales, and more. Some amazing kites are also donned with LED lights that illuminate the beach sky after sunset, adding lots of colors to the beach.
Similar to other recent events or the upcoming month-long music festival, the Pattaya kite festival is aimed at attracting tourists to come to the city to spend and revive the economy.
Although the festival is completely free, the Pattaya mayor said he expects at least 150 million baht to be generated during this five-day event through measures such as hotel bookings and souvenir purchases.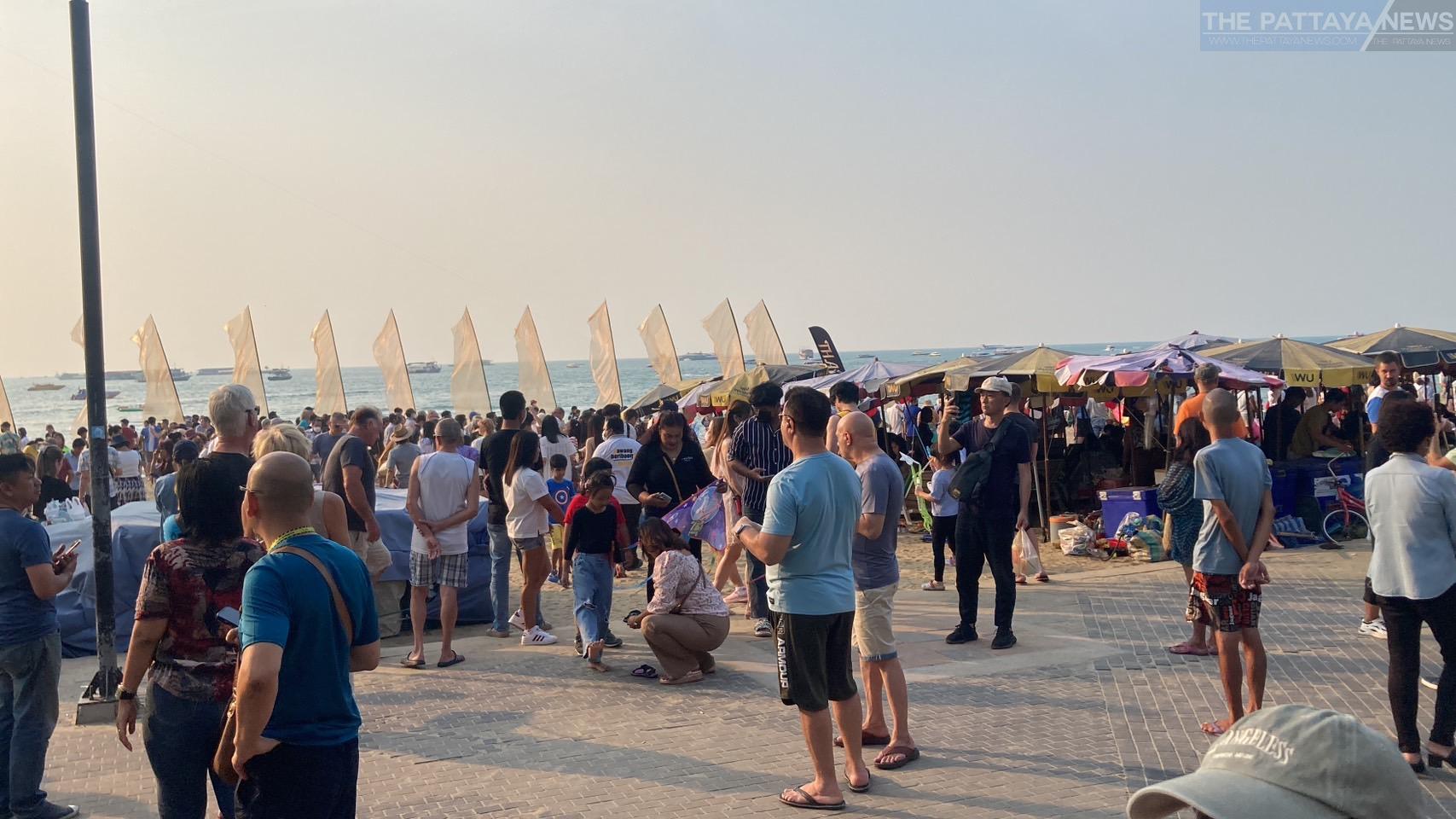 If you are seeking a magnificent and joyful carnival to attend, the Pattaya kite festival is still ongoing and will come to a close next Tuesday, February 28th. So pack your picnic basket and head to the beach now to enjoy the colorful and awe-inspiring spectacle of giant kites soaring through the sky!
-=-=-=-=-=-=-=–=-=-=-=-=-=-=-=
Want to advertise with us or inquire about promoting your business, event, charity, or sporting event? E-mail us at Sales@ThePattayanews.com