Pattaya, Thailand-
The first full Songkran in FOUR years is looking to be a major event in Pattaya, Thailand as more events, festivals, concerts, and parties are announced.
Of course, this will be polarizing and divisive to many readers as although the event is popular with tourists it tends to be feared and despised by many ex-pats, who prior to COVID-19 often hunkered down for a week or even fled the city to avoid the water madness.
However, Songkran was entirely canceled in Thailand in 2020 and 2021 due to Covid-19 pandemic concerns. In 2022, only traditional religious events were allowed and "fun" events, like the world-famous water fights, were banned. The last full Songkran was four years ago, in 2019. So, what about 2023, will it be another traditional and conservative Songkran?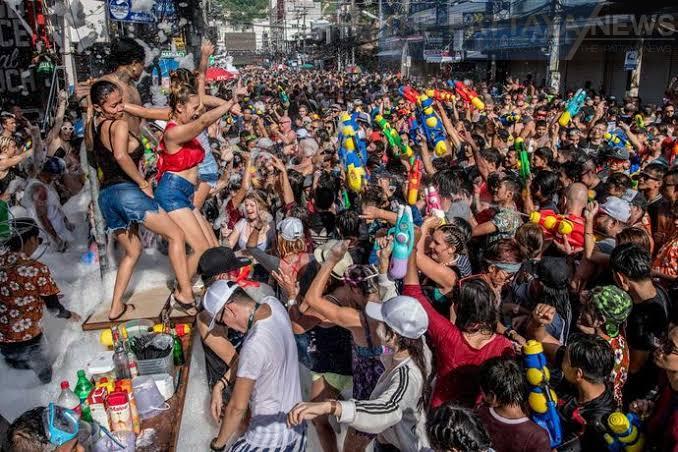 Rolling Loud Thailand is coming to Pattaya during Songkran as well and announced their full lineup including world famous rap and hip hop artists like Cardi B, Chris Brown, Rick Ross, Travis Scott, Fat Joe, Lil Pump, and dozens of others both regional and international earlier today, January 28th. The event is sure to drive a lot of younger hip hop and rap fans to Pattaya for arguably the strongest lineup of artists in a music concert festival ever in the Pattaya area.
On top of Rolling Loud, Pattaya has begun planning its own Wan Lai, or Songkran Day, which as previously mentioned sees hundreds of thousands of visitors to Pattaya for one of the wildest and wettest celebrations in Thailand and sees the entire city essentially party on April 19th.
And of course, nearly every bar, mall, and club in Pattaya will also be planning major parties and events for Songkran as well. For those who love the festival it should be a momentous and busy April. For our readers and local residents who are not fans it may be time to plan a short holiday out of town during Songkran week.