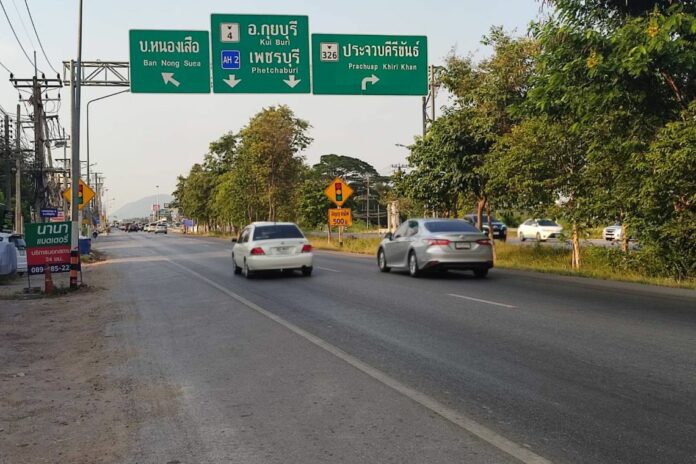 Phetchaburi, Thailand-
Eleven foreign nationals, who were not identified by authorities, were injured this morning in Phetchaburi, Thailand when the tour bus they were riding in crashed into a power pole in Khao Yoi.
The accident happened around 4:00 A.M. on the Phetkasem Highway when, according to passengers, two drivers were switching turns at the wheel without stopping the bus first. A total of nineteen passengers were on the bus at the time of the accident, all foreigners, including a child.
Luckily, according to police, none of the tourists were seriously injured. The vehicle lost control while the drivers were swapping places and careened into a ditch and then a power pole. Neither driver was injured.
The drivers have been identified by police but had not released their statements on the accident as of press time. The accident remained under investigation as injured passengers were taken to nearby hospitals for medical care and aid.
The bus company was identified as being operated by the Monthathip Tour and Travel Company and was reportedly cooperating with authorities as part of the investigation