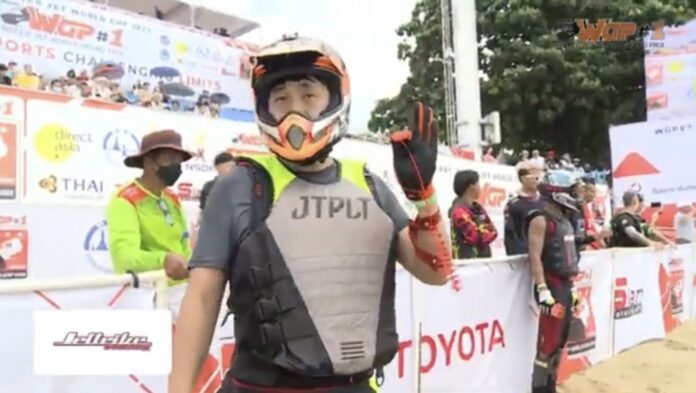 Pattaya —
A pro jet ski racer from South Korea was killed in an accident during yesterday's (December 17th) competition in Pattaya.
The tragedy happened at the Water Jet World Grand Prix 2022 in Jomtien, Pattaya. The victim, Mr. Sung Won Kim, 40, who competed under the banner "Freedom Racing", fell off his Kawasaki 300 jet ski numbered 82nd while he was navigating the first curve shortly after the race kicked off, according to eyewitnesses.
The South Korean pro hit the sea with force and lost consciousness. The bottom of his jet ski was completely ruined. The victim was rescued back to Jomtien Beach by the race's rescue team and was rushed to Bangkok Pattaya Hospital where medical personnel announced that his pulse had stopped. Despite attempts at resuscitation, the victim passed away.
Kim contested in the pro-am endurance open class. No injuries or bone fractures were found on his body. The cause of the accident was initially that he was fatigued and had a stroke, according to medical staff. His body will be autopsied to determine the exact cause of death.
The event continued today, December 18th. Kim's beloved jet ski was placed at the contest site for the audience to mourn his loss. His older brother, Mr. Jo Haw Kyu, is invited to finish the remaining race as a tribute to his fallen brother.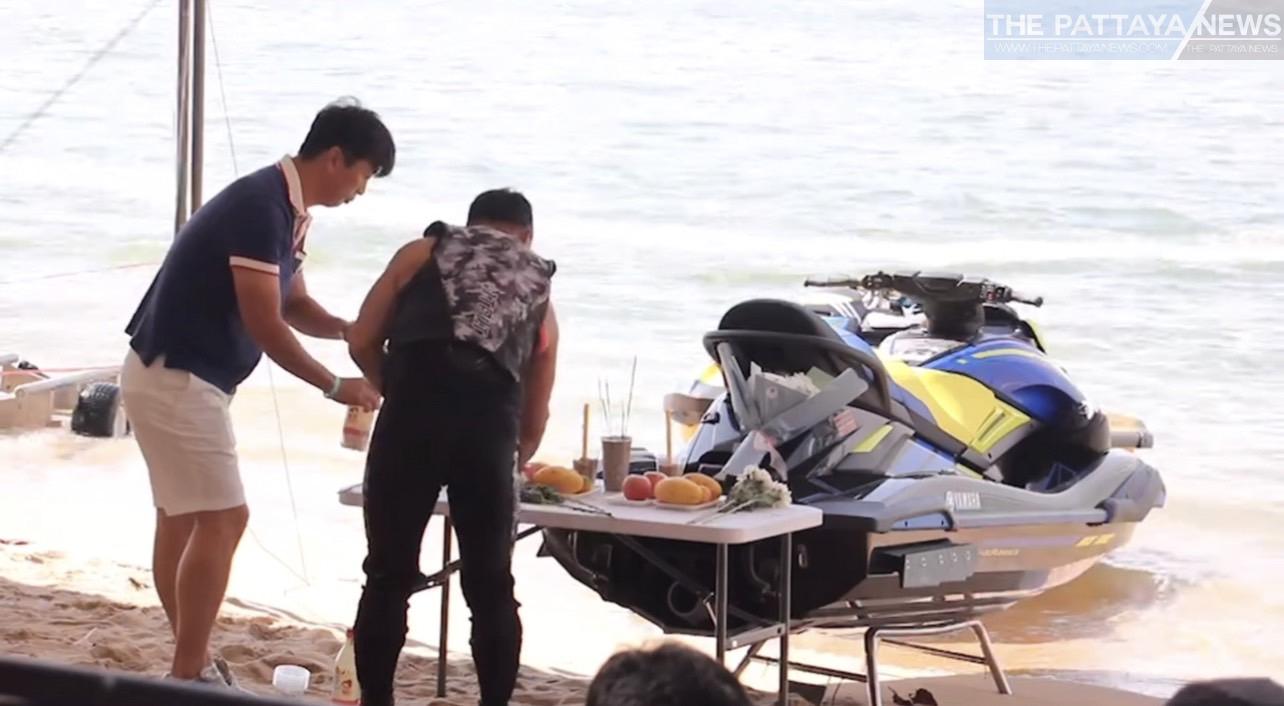 Water Jet World Grand Prix's representatives extend their heartfelt condolences to the victim and his family. They said that the victim did not crash with anybody. They affirmed that they had a professional rescue team on standby, but there were many competitors in the sea at the time of the accident.
The organizers have arranged a funeral and live-streamed it to over 10 million audiences worldwide to pay their respects to the fallen athlete.