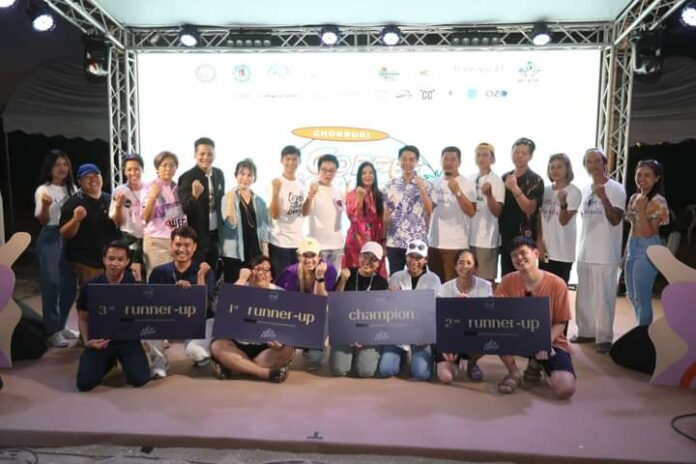 Pattaya, Thailand-
The two-day Chonburi Coffee on the Beach event on North Pattaya Beach was an overwhelming success, according to Pattaya mayor Poramese Ngampiches.
The mayor, along with Mr. Thanakorn Wanaputi, president of the Pattaya/Chonburi Cafe and Bistro Club, and various other relevant local officials presided over the awards ceremony for winners in the CBC King of Coffee championship, a highlight of the event.
The winners of the championship were announced as Worranat Rangkete and Prim Vongsri, winning 50,000 baht. The event also featured multiple other lesser prizes for runner-ups.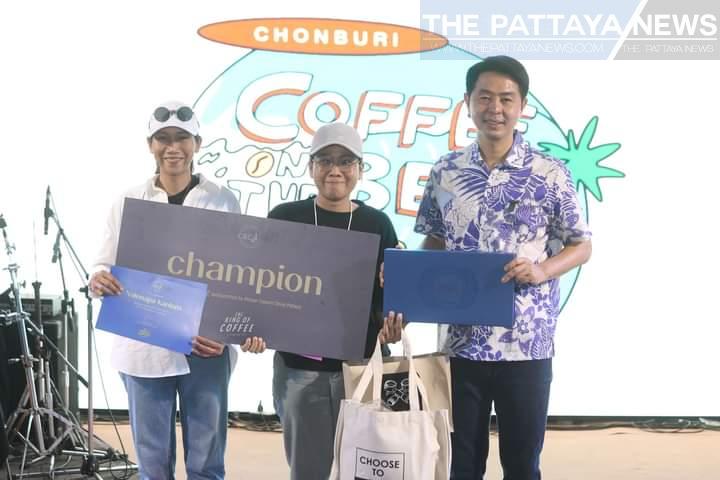 The event also featured about sixty coffee vendors and live music from bands such as Ezy 45 and Acoust'me. Photos courtesy PRpattaya.
Pattaya mayor Poramese Ngampiches was said to be very pleased with the event and planned for the event to return in 2023.