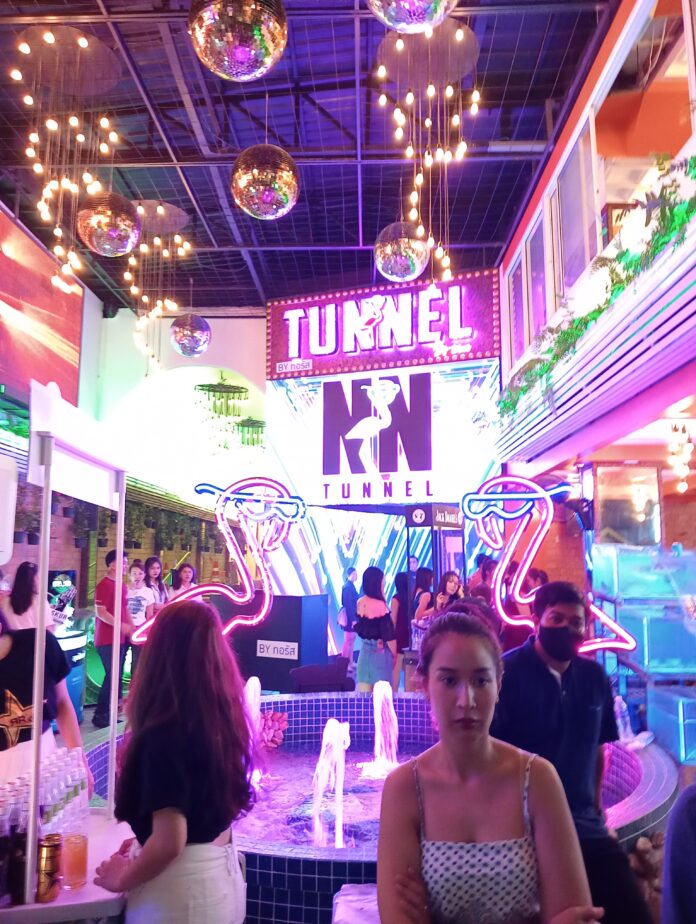 Pattaya, Thailand-
The Pattaya News had the pleasure this weekend to be invited to the soft opening of the brand-new Tunnel Club on South Walking Street.
The club is located directly across the street from the Walking Street McDonald's and is open every single night from 9 PM until late.
The opening night gave those invited a sneak peek at the luxurious interior, fantastic lighting, excellent sound system, and energetic hip-hop DJs and MCs.
The owners and management of Tunnel wanted to liven up the Southern end of Walking Street while providing great music, great service, a great atmosphere, and memorable nights for patrons.
Everyone is welcome, entry is free, no dress code, and the club will feature regular leading DJs and artists performing, along with regular dancers to liven up the atmosphere.
We've talked enough, here are some pictures from opening night, also make sure you click here to check out their Facebook for more information.