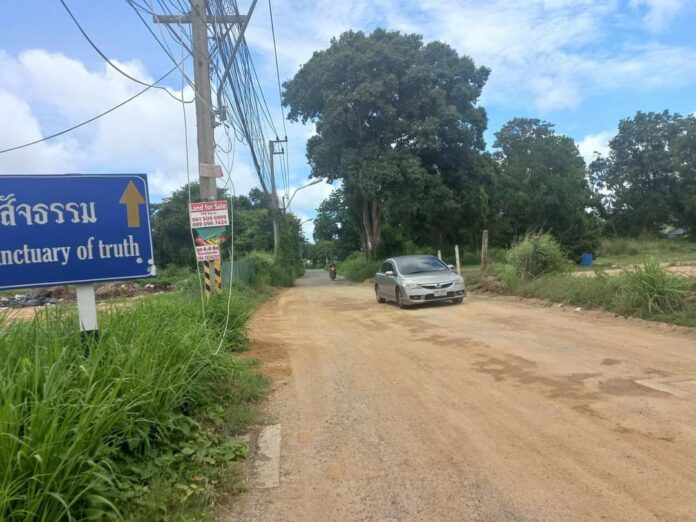 Naklua, Pattaya, Thailand-
Local residents in Naklua and Pattaya are concerned about the conditions of the road leading to the Sanctuary of Truth and several major hotels and resorts.
The road, Soi Naklua 12, has clearly seen better days based on the photos taken by The Pattaya News team this week.
Over the past several weeks our news team has had several requests from area residents to highlight the roads issues to local officials without directing specific blame or accusations of who is responsible.
Residents are not concerned with who is responsible or the blame game but rather how the problem can be resolved and how the road can be repaired. As the Sanctuary of Truth is a major tourism attraction and will drive an image for visitors of Pattaya, it is critical the area be repaired and resurfaced as soon as possible, according to local residents.
We will leave you with the pictures. The condition of the road has reportedly been brought up to the Mayor and his team by the Thai side of the news this week, although as of press time no official public response has been made.