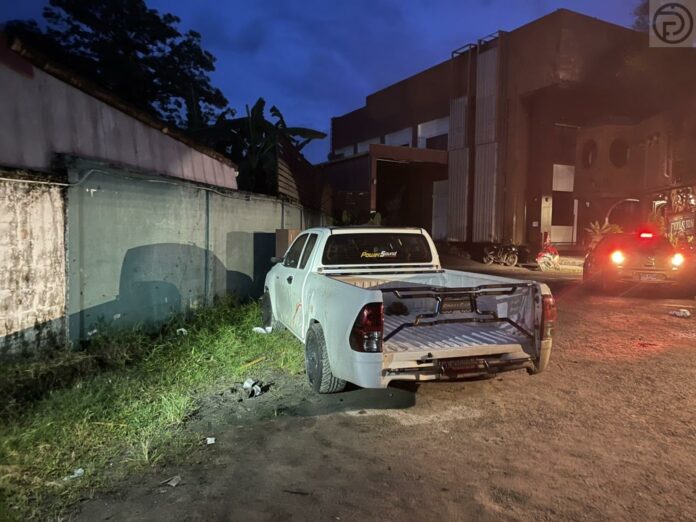 Phuket –
The nightclub where a fatal shooting took place earlier this week has been ordered for a 30-days closure.
Our previous stories:
A 35-year-old Phuket nightclub guard has been charged with murder following an armed altercation with a clubgoer earlier this week.
An owner of a nightclub where a fatal shooting took place earlier this week must meet with relevant authorities before any further action is taken, said the Phuket Vice Governor.
UPDATE STORY:
The order has been issued by Phuket Vice Governor Anuparp Rodkwan Yodrabam today (August 5th).
Mr. Boonert Navet who is holding the nightclub named 'SOD' 's license told officers the day of the incident, that the nightclub was about to close. However, it was raining and some customers were still stuck at the venue. The victim and his friends had already gone out of the nightclub."
"At 4:00 A.M. Mr. Manas Saeeiew one of the nightclub guards saw fighting in front of the nightclub with the victim involved. He tried to stop the incident but the victim slashed him with a sword. Odd (Thai name), another guard, tried to stop the victim before he opened fire."
The order stated, "The nightclub has opened over the legal time which is from 6:00 P.M. to 1:00 A.M. The nightclub allowed a firearm into the night club and the guard has no permit for concealed carry, although the gun was legally owned. The evidence and reasons that Mr. Boonlert has given to officers are not enough to avoid closure."
"The license of 'SOD' night club has been paused for 30 days from August 5th to September 3rd, 2022." The order concluded.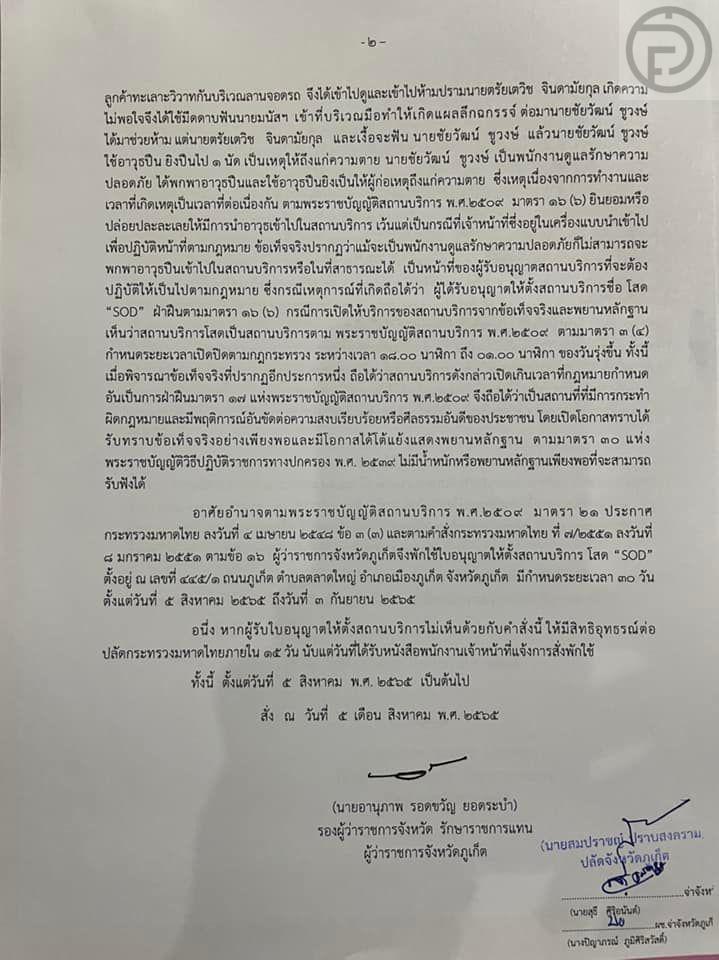 -=-=-=-=-=-=-=–=-=-=-=-=-=-=-=
The original version of this article appeared on our sister website, The Phuket Express, owned by our parent company TPN media.