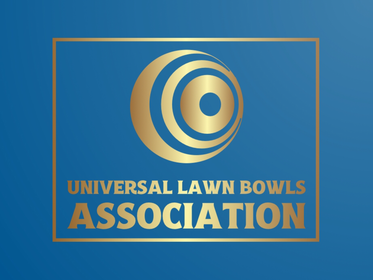 Do you enjoy lawn bowling?
The Universal Lawn Bowl Association (ULBA), is newly registered with the Sports Authority of Thailand.
The association will be launched with three bowl triples competitions at Paradise Lawn Bowls Jomtien on August 20th, the competition starts at 0930, with the association rotating the venue every three months and increasing the number of different tournaments. The ULBA hopes to develop new bowlers for the Lawn Bowls Association of Thailand. They are recruiting for the next national team and it is open for foreign bowlers to have activities to promote our tourism city as well.
Interested bowlers are invited to participate. Send a contact to the association at 0960983838 or email flyte.bowl@gmail.com or LINE id: 0991468212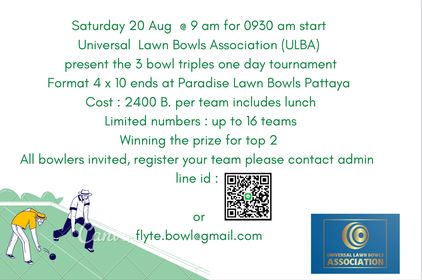 The preceding is a press release published with full permission and authorization by the organization(s) listed in the PR material and TPN media. The statements, thoughts, and opinions of the organization involved in the press release are entirely their own and may not necessarily represent those of TPN media and its staff.