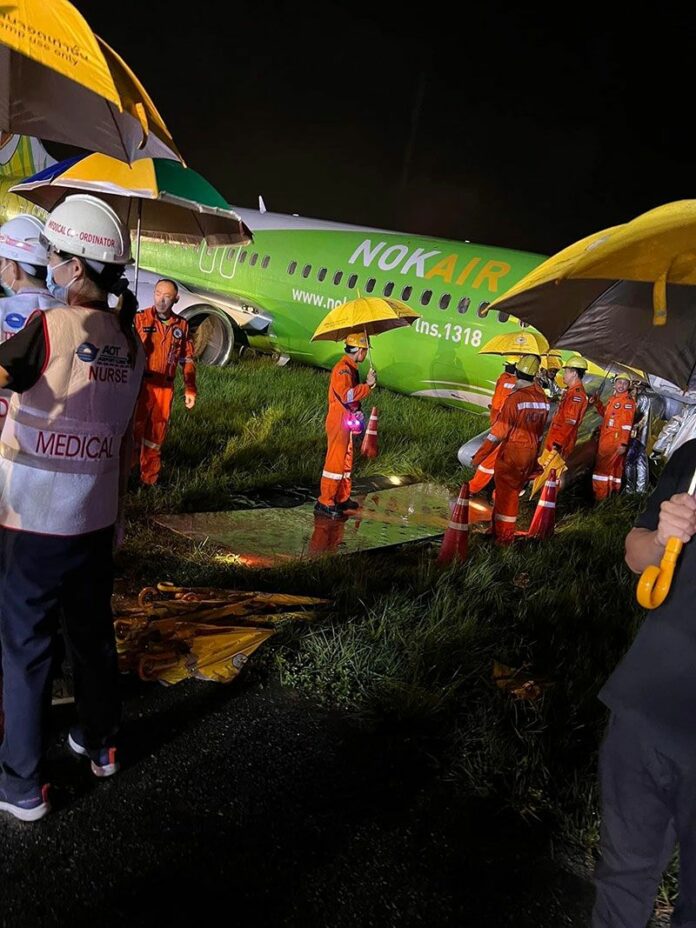 Chiang Rai, Thailand-
Nok Air Flight DD108 from Don Mueang Airport in Bangkok to Chiang Rai skidded off the runway upon landing last night, July 30th, 2022 at 9:06 P.M. with 164 passengers and 6 crew members onboard. Luckily, nobody was injured.
According to Nok Air representatives, the accident happened due to heavy rain during the landing but the pilots were able to get the situation under control without any injuries.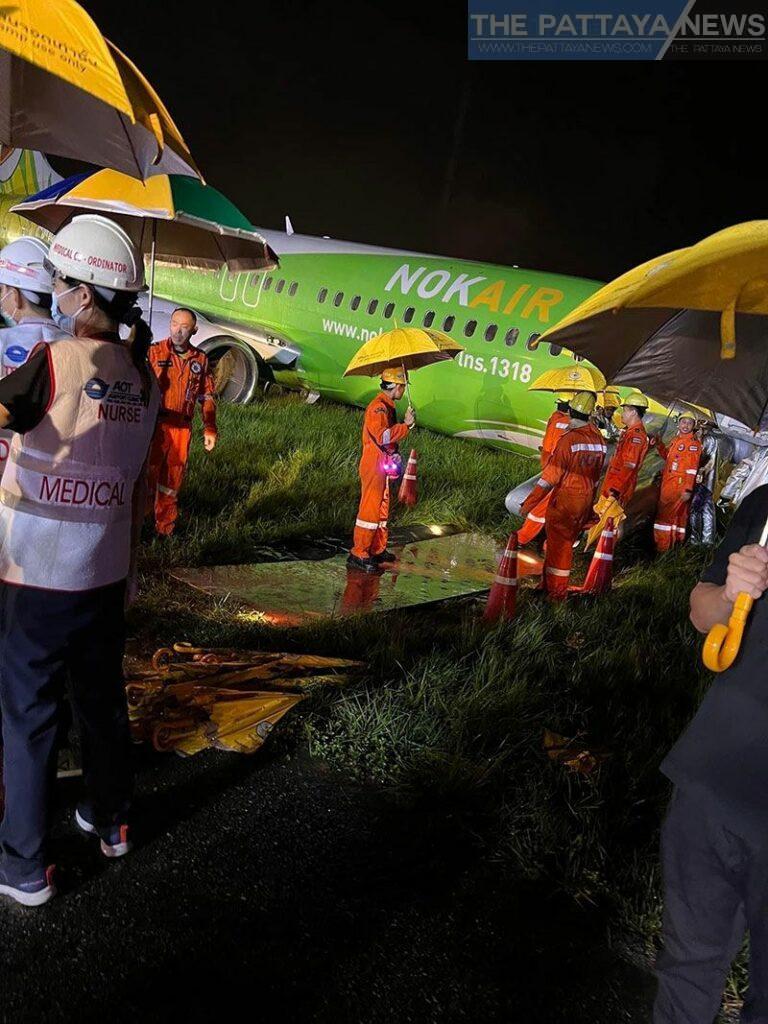 A formal investigation is set to take place following the accident, however, as is standard with these incidents.
There was also slight controversy as some passengers complained online about how long it took to get off the plane after the accident and what they claimed was a poor level of service. Nok Air disputed this, releasing a statement claiming all passengers were well taken care of, including being given food and drinks while waiting.
As of today, due to the accident, there are significant flight delays and cancellations to Chiang Rai due to the ongoing investigation and the closure of the runway involved. Those who have flights impacted are encouraged to contact their airlines for alternate arrangements.
Major airlines were reportedly shuttling customers to Chiang Mai airport instead due to the accident.
TPN media will provide any further updates to this story should they become available based on information from relevant authorities.
Photo credit: Naew Na