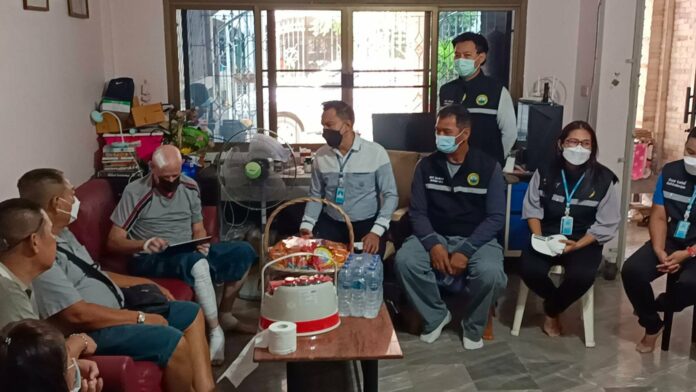 Pattaya –
A 73- year-old American motorbike driver and Pattaya ex-pat has sustained injuries after being struck and entangled by hanging communication wires while he was driving a motorbike in the Pattaya area.
The Nongprue Municipality Deputy Mayor Mr. Wanchai Sanengam visited Mr. Mark, last name withheld, 73, an American national at his house in Soi Khao Noi on June 24th, 2022.
Mr. Wanchai told TPN media, "Mr. Mark has been injured from a motorbike accident when a communication wire became entangled with him while he was driving his motorbike back to his house. He is now recovering but still needs brain X-rays."
"The accident was caused by a communication company who were reckless as they let communication wires drop and hang above a roadway after maintenance. Mr. Mark has already filed an official report to Pattaya police against the communication company." Wanchai stated.
Mr. Mark was thankful for the deputy mayor's visit and their attention to the case, hoping it would help fix problems with hanging wires and half-finished work across the Pattaya area.