Sri Racha-
  PJA (Pattaya Japanese Association) is continuing to provide regular donations of secondhand shoes, clothes, bikes, and other needed items from older Japanese children to children in need in Pattaya and Sriracha in Chonburi.
PJA has been running this regular charity campaign since 2019, before Covid-19.
In the year 2022 alone, PJA donated over 1000 shoes and clothes, sports goods, etc. from children in Japan to children who are in need in Pattaya and Sriracha in Chonburi.
In Pattaya, PJA donated to children at the Father Ray Foundation and HHN(Human Help Network) foundation.
On the afternoon of June 2, 2022, PJA donated shoes and clothes from Japanese children to the temple school "Wat Na Phrao School", which is actively accepting students with disabilities also in Sriracha, and held a donation ceremony.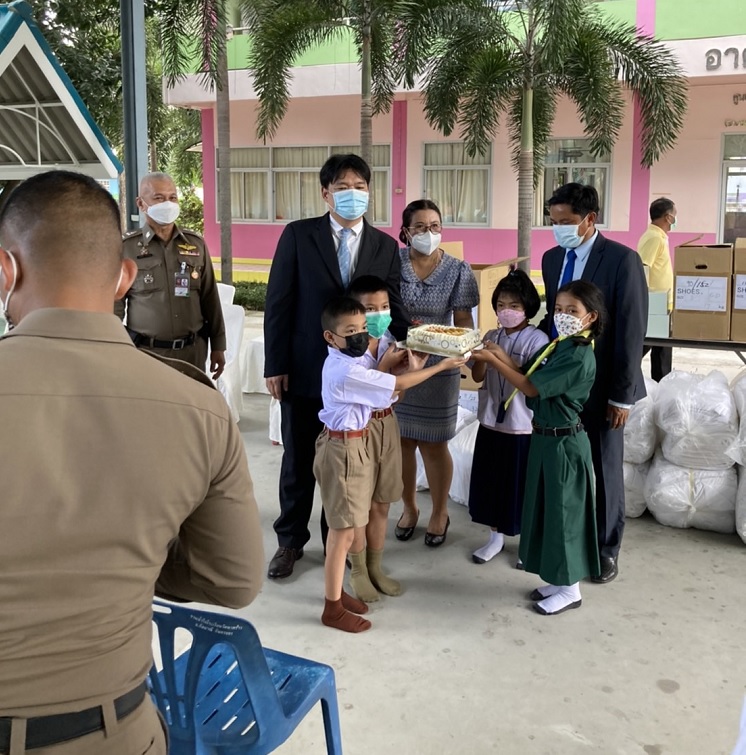 TPN media thanks PJA for their solid work for those in need in the Chonburi area!