Pattaya-
Nestled on Soi 4 Photisan in Pattaya is what at first glance appears to be "just another" street food vendor, but looks can be deceiving.
Mae Tum Pork street food, in fact, doesn't look like anything unusual except for the fact that it's only open for two hours a day, closed two days a week, and in the two hours it is open long lines, queue numbers, and crowds can be seen every single day.
Mae Tum, which specializes in all types of pork and pork dishes, is only open Saturday to Wednesday from 6:00 AM to 8:00 AM.
However, according to the owner, who is actually named Mother Tum, she has become well known locally as "the spot" for pork and breakfast Thai dishes.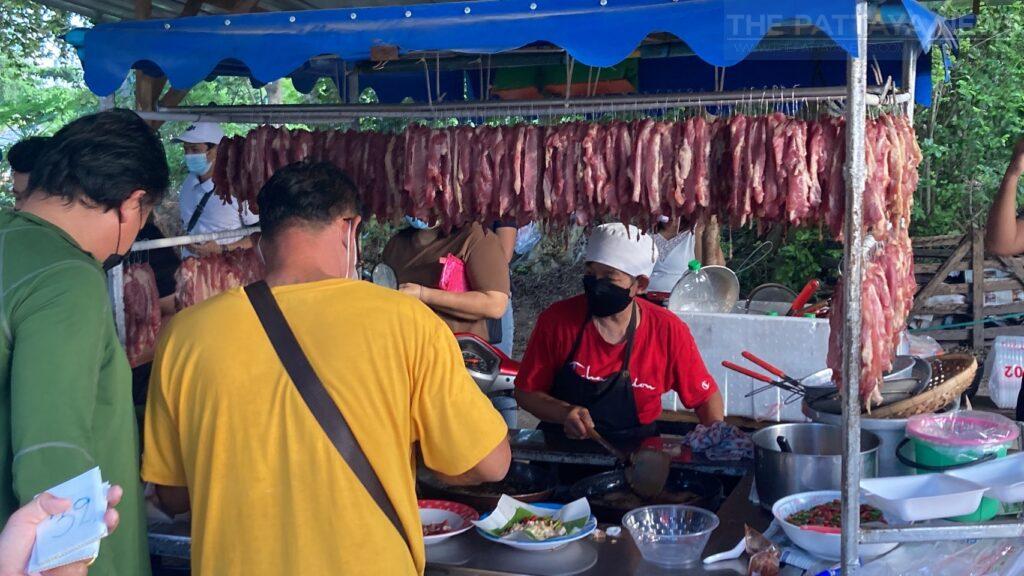 She uses on a daily basis, according to her, 100 kilograms of pork daily, 20 kilograms of garlic, and 8 kilograms of chili's. This is in only two hours!
We will leave you with some photos but invite you to try this "secret" yourself, but be prepared for lines daily. For more information or to discuss advance orders one can call 0894456259, Thai language.