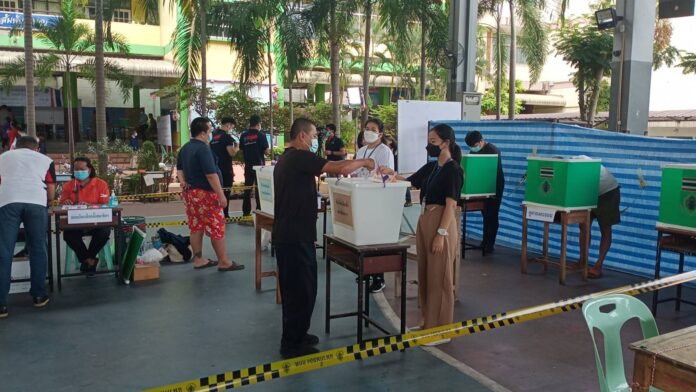 Pattaya, Thailand-
Polling stations across the city of Pattaya opened this morning for the highly anticipated Pattaya Mayor election, which will also elect the city council.
The election is the first in Pattaya in almost a decade due to the previous military coup in 2014 that suspended elections. The previous mayor, Sonthaya Khunpluem, had been appointed to the position by Prayut Chan-O-Cha, now prime minister.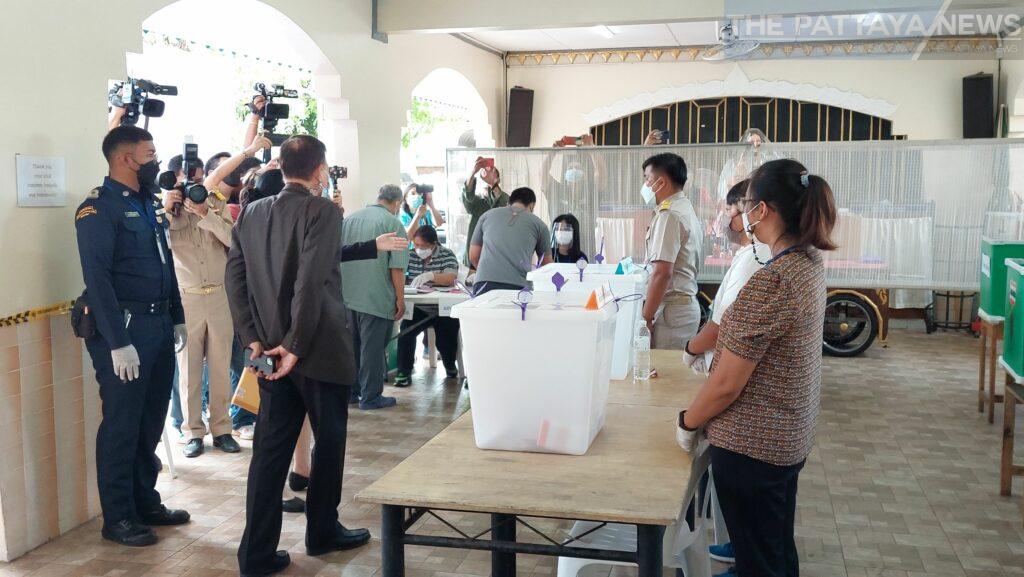 According to the central election commission, they hope for at least seventy percent of Pattaya residents to come out and vote for their new mayor today.
Polling stations are open across the city until 5PM. Alcohol sales remains banned until 6PM. If one is confused on where to go to vote they can call 1337, the city call center, and get assistance.
Preliminary results are expected by 9PM according to the election commission and TPN media will communicate those at that time.
The four candidates for Mayor in Pattaya are Poramase Ngampiches, part of Sonthaya Khunpluem's We Love Pattaya party, Sakchai Taenghor, an independent and former sheriff of Banglamung, Bob Kittisak from the progressive party, and Sinchai Wattanasartsathorn, from the Pattaya Ruam Jai party.
Bangkok is also voting for its governor today.
Good luck to all the candidates from TPN media.