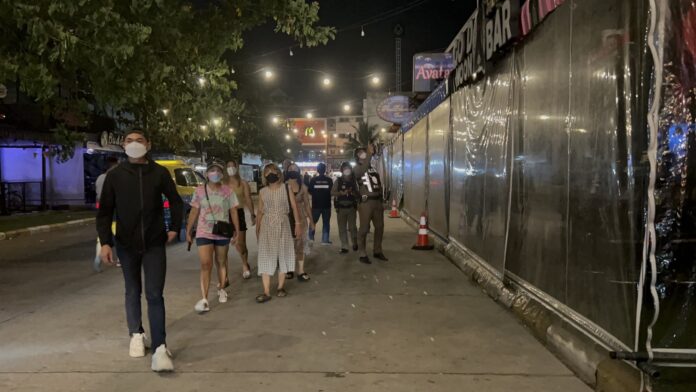 Pattaya, Thailand-
Pattaya police toured venues throughout Pattaya around midnight last night, May 13th, 2022, to ensure that the legal alcohol venue closing time of midnight was being followed.
According to Pattaya Police Chief Kunlachart Kunllachai, local residents in Central Pattaya, especially around the Tree Town market, have allegedly complained about loud music and venues open past midnight. Additionally, police wanted to remind residents of a religious holiday on Sunday, May 15th, which will be a complete ban on alcohol sales.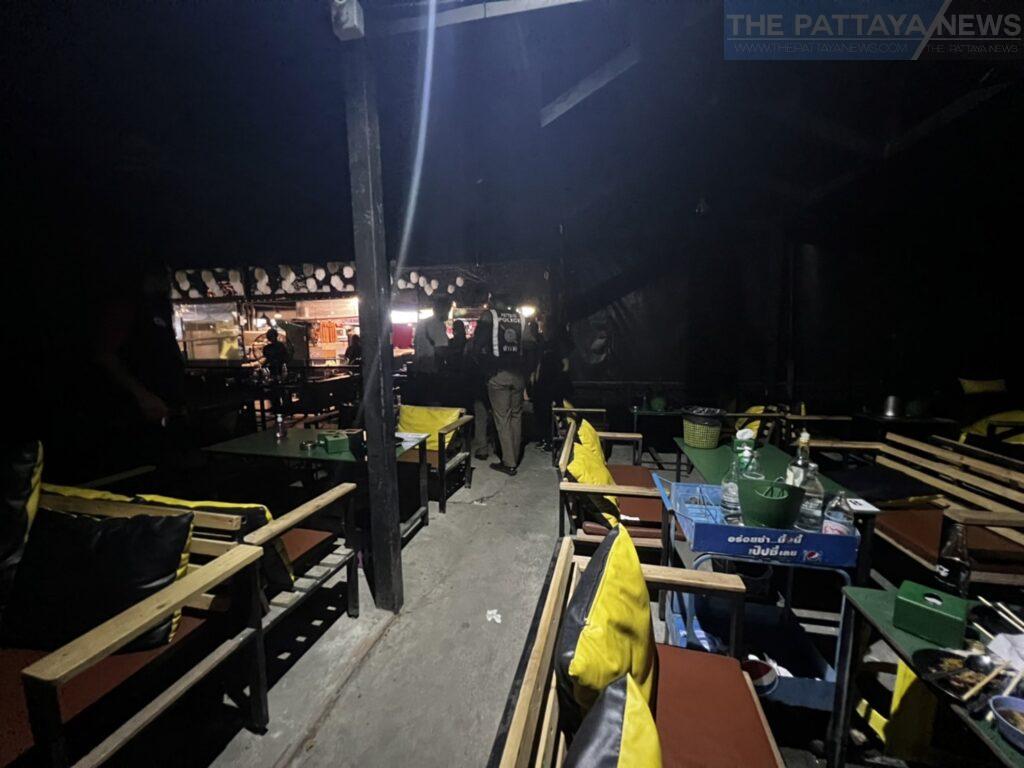 As a result, authorities toured Tree Town, Soi Buakhao, LK metro, and other areas this morning to ensure the closing time was being complied with. Other than a few soft warnings, according to the chief, compliance was high and business owners stated they understood the current closing time, even if they might not have agreed with it.
TPN notes that the closing time has been an area of furious discussion lately in Pattaya with business owners wanting closing extended to pre Covid-19 hours of roughly 1AM to 4AM depending on entertainment zones. However, the current legal time is set by the national Center for Covid-19 Situation Administration, or CCSA, and Pattaya's special administrative status that allows later closing for nightlife has been temporarily suspended (for over two years) under an emergency decree to control the Covid-19 Coronavirus.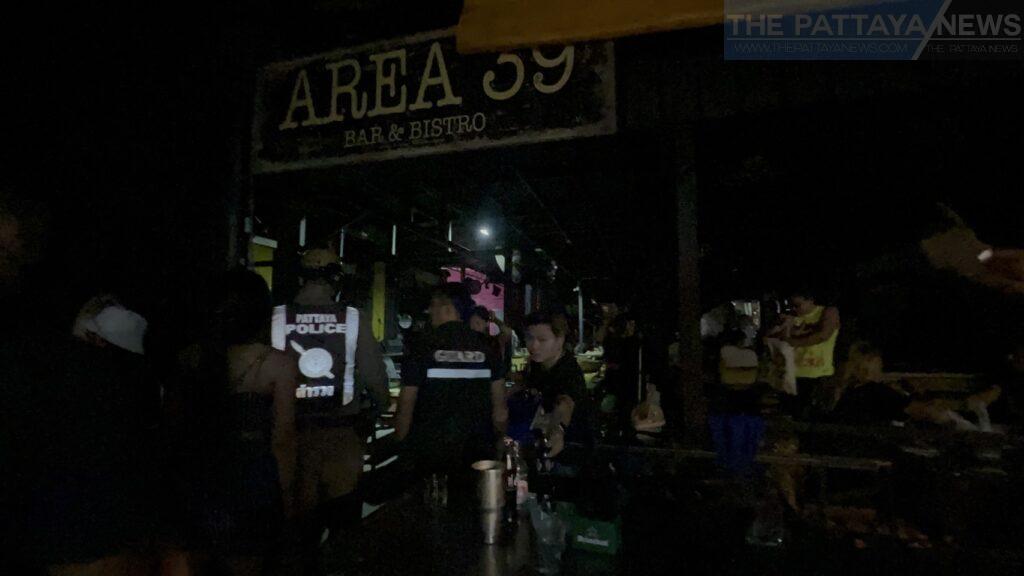 The CCSA is due to meet Friday, May 20th, and reportedly discussion of legal reopening of nightlife, technically still closed and operating as converted restaurants since April 10th, 2021, is reportedly on the agenda.
As for the religious holiday on Sunday, the alcohol ban starts from midnight tonight, Saturday, through midnight Sunday the 15th. The 16th, Monday, is a government holiday but not an alcohol ban day. This ban also applies to supermarkets and convenience stores and is a total sales ban.