Sri Racha –
Local residents around Sri Racha held a unique, traditional religious ceremony Monday to respect "Phaya Yom" or the god of death in the belief that it would ward off misfortunes. This is a traditional event that takes place during Songkran every year although due to Covid-19 was paused or toned down in 2020 and 2021.
Around 05.00 p.m. on Monday, April 18th, residents around Bang Phra Beach in Sri Racha, Chonburi, held a ceremony to worship and honor the statue of "Phaya Yom" or the god of death. The ceremony was also attended by Mr. Wittaya Khunpluem and the Bang Phra Mayor, officials, and interested tourists who jointy brought foods and sweets as sacrificial items for Phaya Yom. The sacrifices, according to the locals, were offered in exchange for Phaya Yom's forgiveness and would help ward off misfortunes.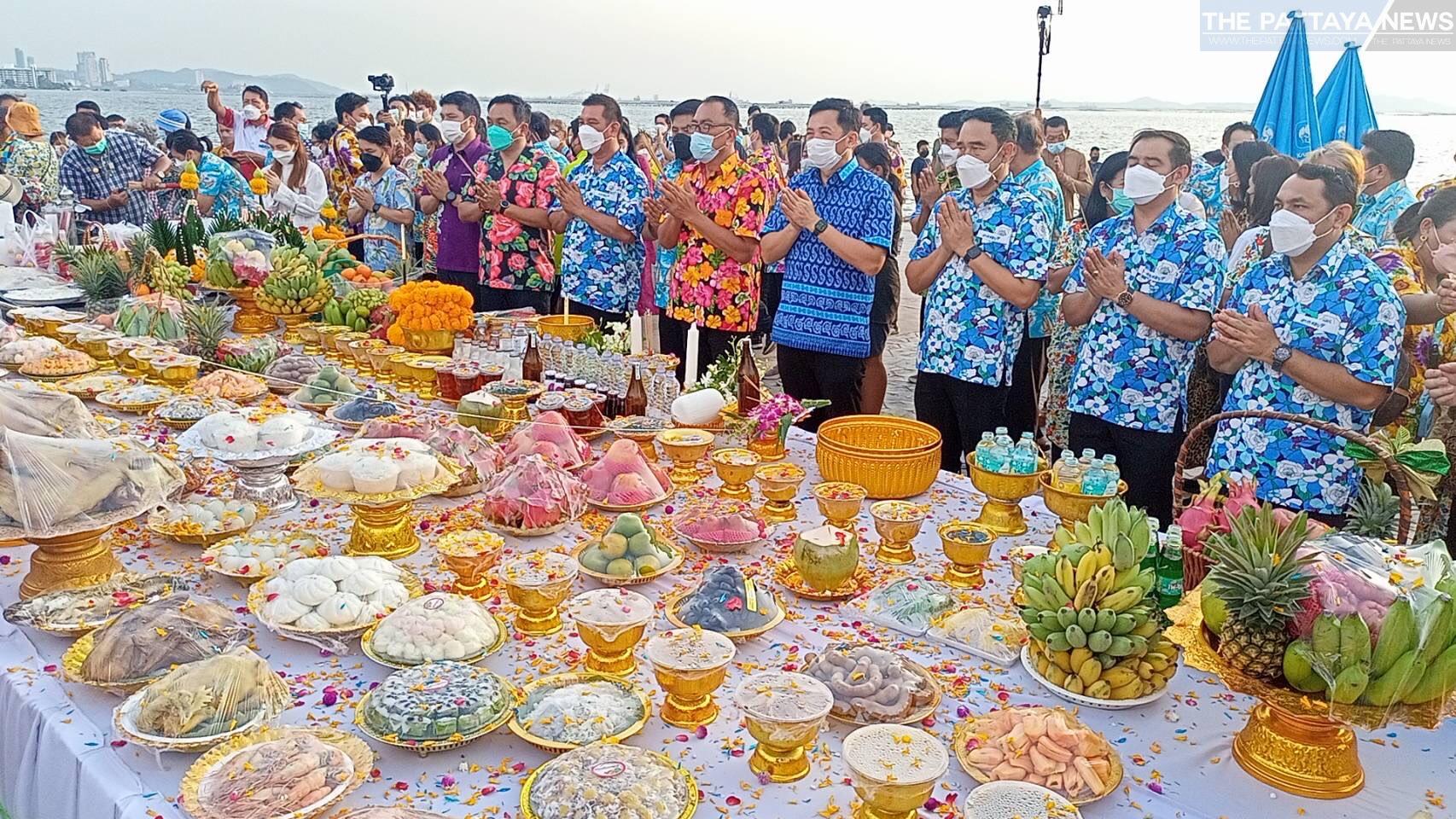 After the sacrifice was completed, the locals would mount the statue on their shoulders, face it toward the ocean, and place it far away from the beach into the sea. They believed that all illness, diseases, sorrow, and death would go along with the statue as the statue floated away.
This year, due to Covid-19, water splashing, big parties, alcohol, water fights, and similar events were banned for a third year in a row but for the first time since 2019 religious and ceremonial events, like this one, were allowed, bringing hundreds of well-wishers to the event. Songkran is celebrated around Chonburi from April 18th-April 20th, on different dates than the national Thailand ones from April 13th-April 15th.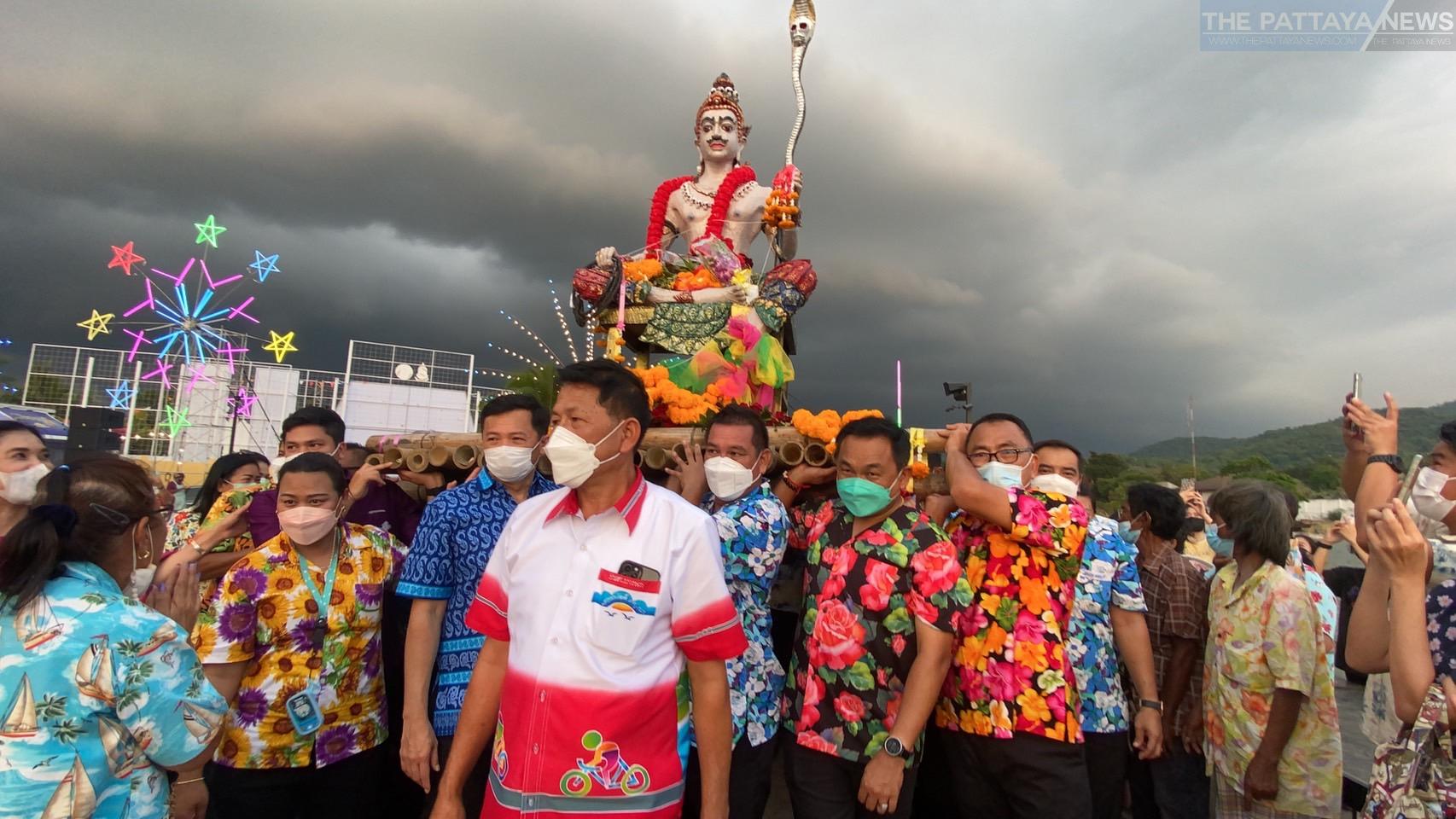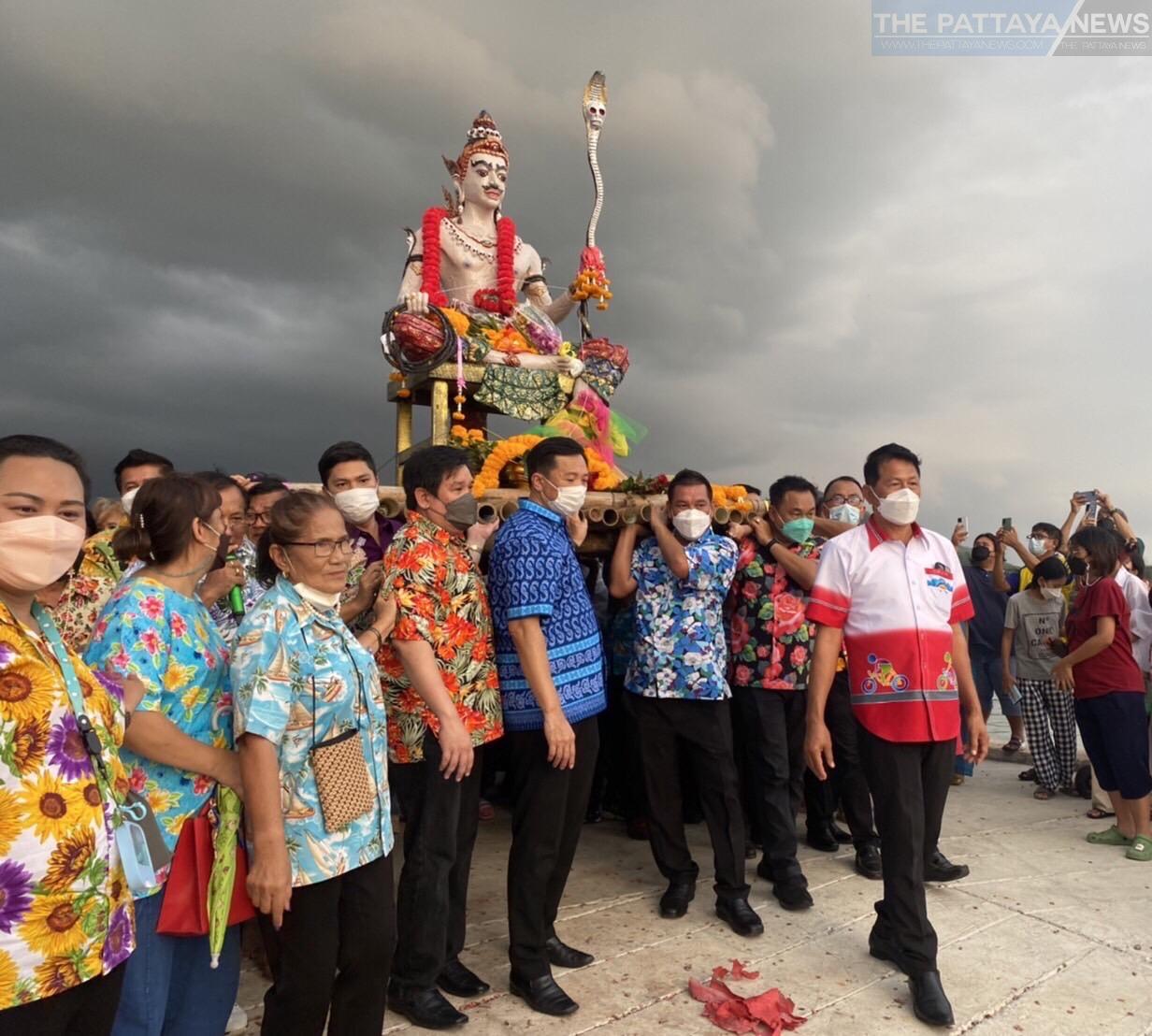 =-=-=-=-=-=-=-=-=-=-=-=-=-=–=–=–=–==-
Have a General news tip, press release, question, comment, etc? We are not interested in SEO proposals. Mail us at Pattayanewseditor@gmail.com