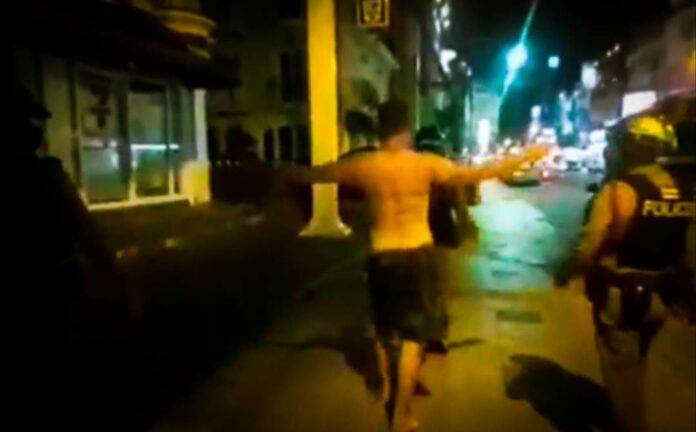 Pattaya, Thailand-
Pattaya Police announced through their social media channels that they arrested a foreign national early this morning for allegedly causing a major public disturbance.
Details were limited but the incident took place last night on January 26th/27th, 2022, near a supermarket in South Pattaya.
Pattaya Police responded to urgent reports from local residents that a shirtless, Caucasian, well built foreign man around 35-40 years old was allegedly aggressively bothering pedestrians and people in the area, challenging them to fights and shouting. The man was seemingly heavily intoxicated, according to police.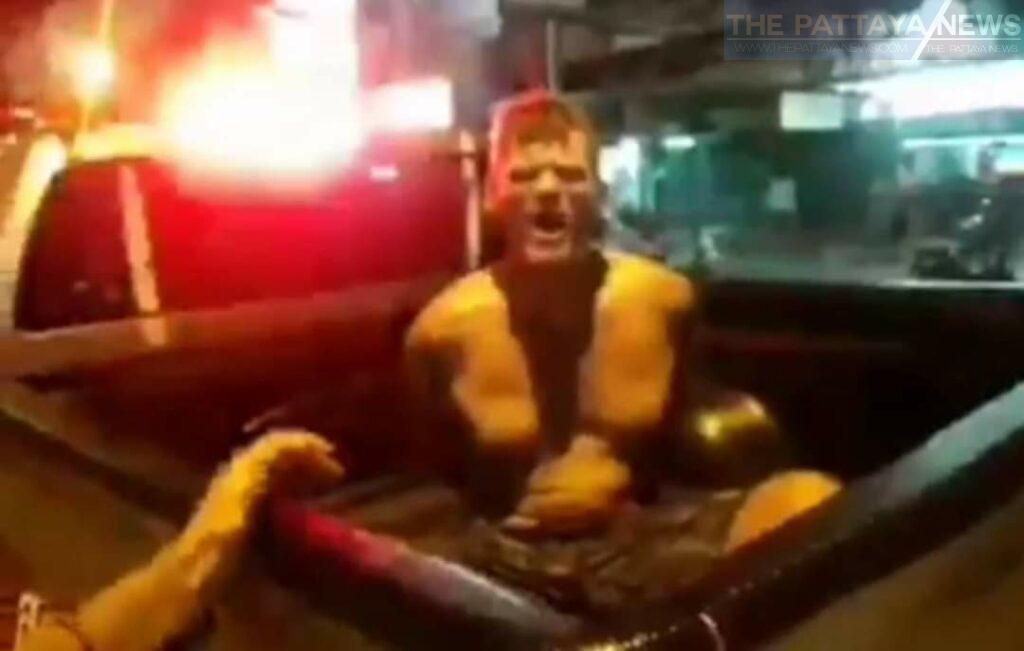 The foreign man, whose name and nationality was not released, was described as uncooperative by Pattaya Police and aggressive, threatening officers.
After an extended period of time Pattaya Police managed to arrest the suspect and bring him to the police station on Soi 9 for further processing. He faces multiple legal charges for the incident.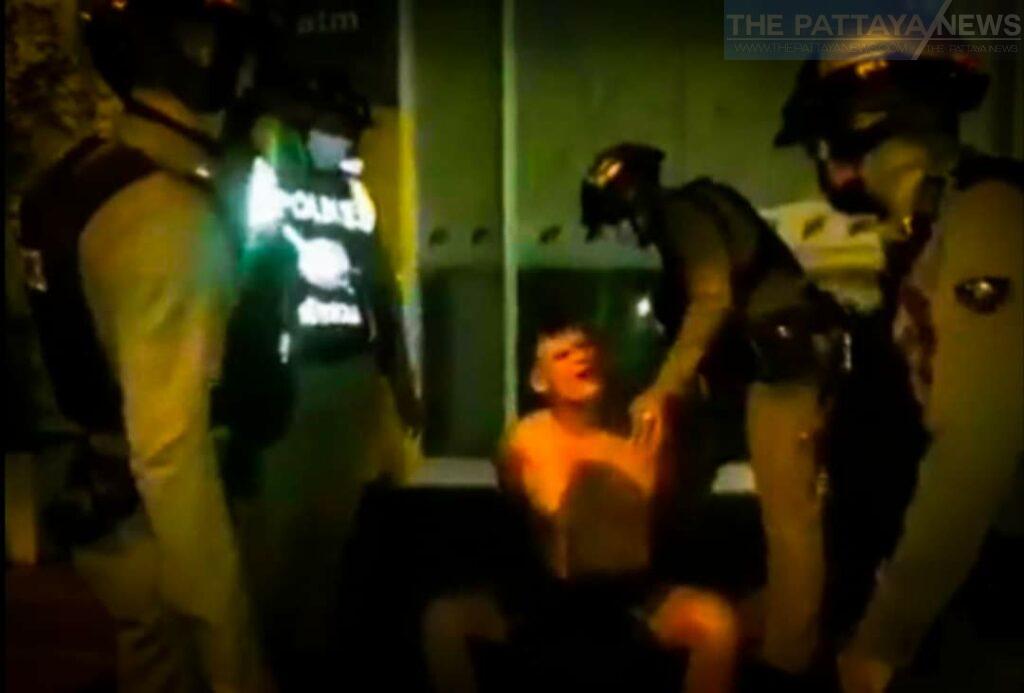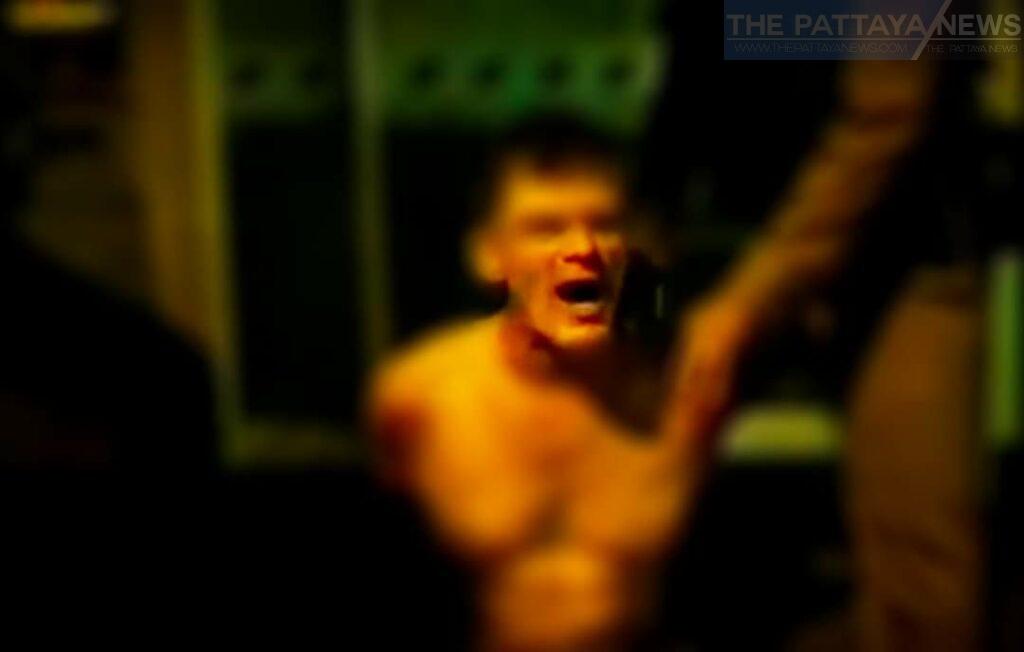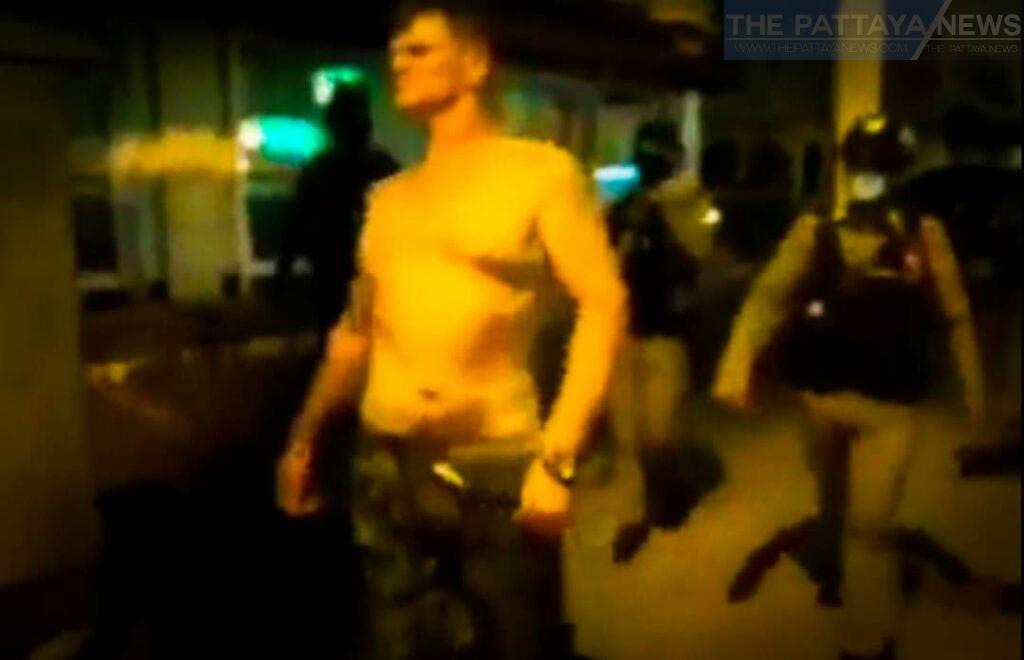 Pictures courtesy Pattaya Police, all photos were released and taken by them.