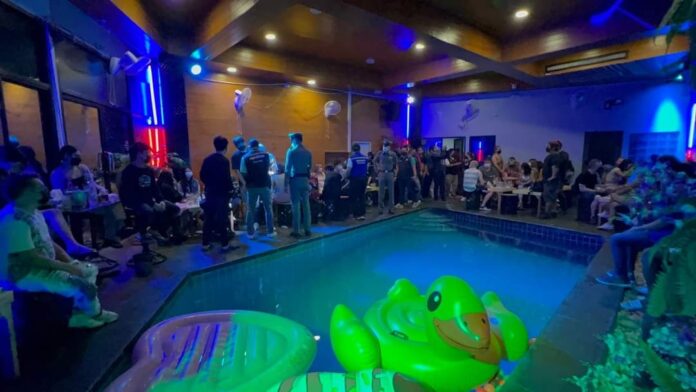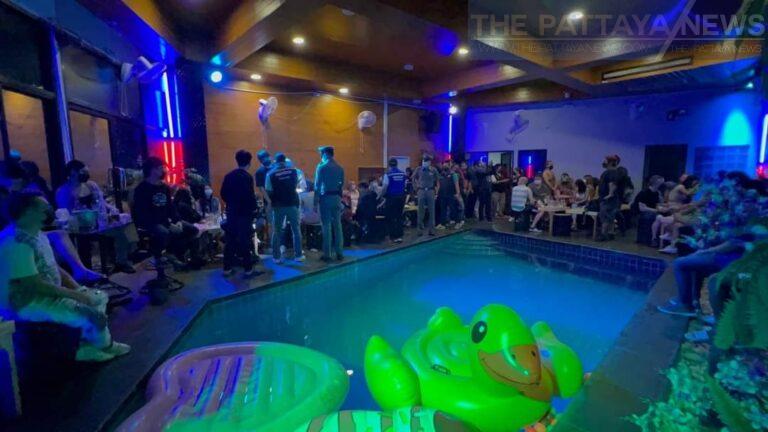 Pattaya, Thailand-
Pattaya police along with Banglamung authorities and officials raided what they described as a tavern converted into a pool venue late last night for allegedly violating Covid19 rules.
This is only the latest in what has been nightly raids on venues allegedly breaking strict rules in place in Banglamung that officials say are designed to help stop the spread of Covid-19 and discourage gatherings.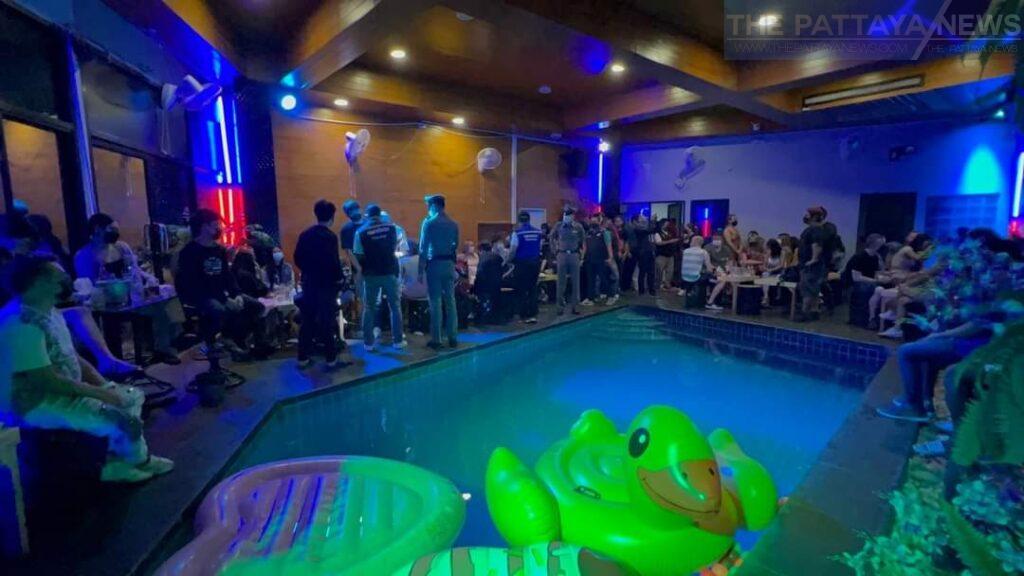 The raid took place at 10:30 PM last night, January 14th, 2022, at a tavern/villa style venue near Moo 10 in Nongprue that police stated had been converted into a pool style club. Police stated the venue was open after legal closing time, serving alcohol, playing loud music, and allowing dozens of customers to gather without social distancing, wearing masks, or other Covid19 precautions.
The current legal closing time for alcohol serving venues is 9:00 PM and has been set at a national level by the Center for Covid-19 Situation Administration, or CCSA. Bars, pubs, clubs, and similar venues have been legally closed since April of 2021 due to Covid-19 however have recently been allowed to temporarily convert to restaurants with special licenses and certifications.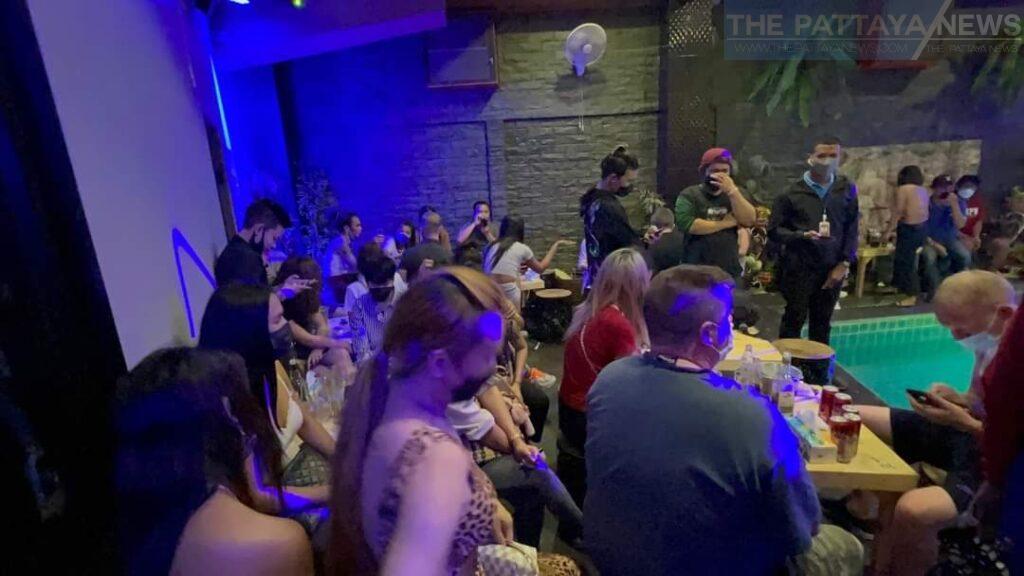 Police Lieutenant Colonel Kongpol Techakamphu led the raid following a tip from what he said was a resident afraid of the Covid-19 virus and its potential spread. He said over fifty customers, both Thais and foreigners, were found at the pool party.
Lt. Col Kongpol stated that three people under the legal drinking age of twenty were also found at the venue and will be charged. Their names were not released, being minors.
The venue caretaker was arrested and taken to the Banglamung police station for further processing although their name was not given to the press pending an ongoing investigation. It was unclear if any customers were fined or arrested besides the underage drinkers.
Lt. Col Kongpol stated that the high pressure on converted restaurants would continue and police were prepared to continue aggressive tactics and inspections daily as, according to him, they were protecting the health of the local community. He also stated that the venue in question would be investigated for license-related issues and potentially ordered for closure.