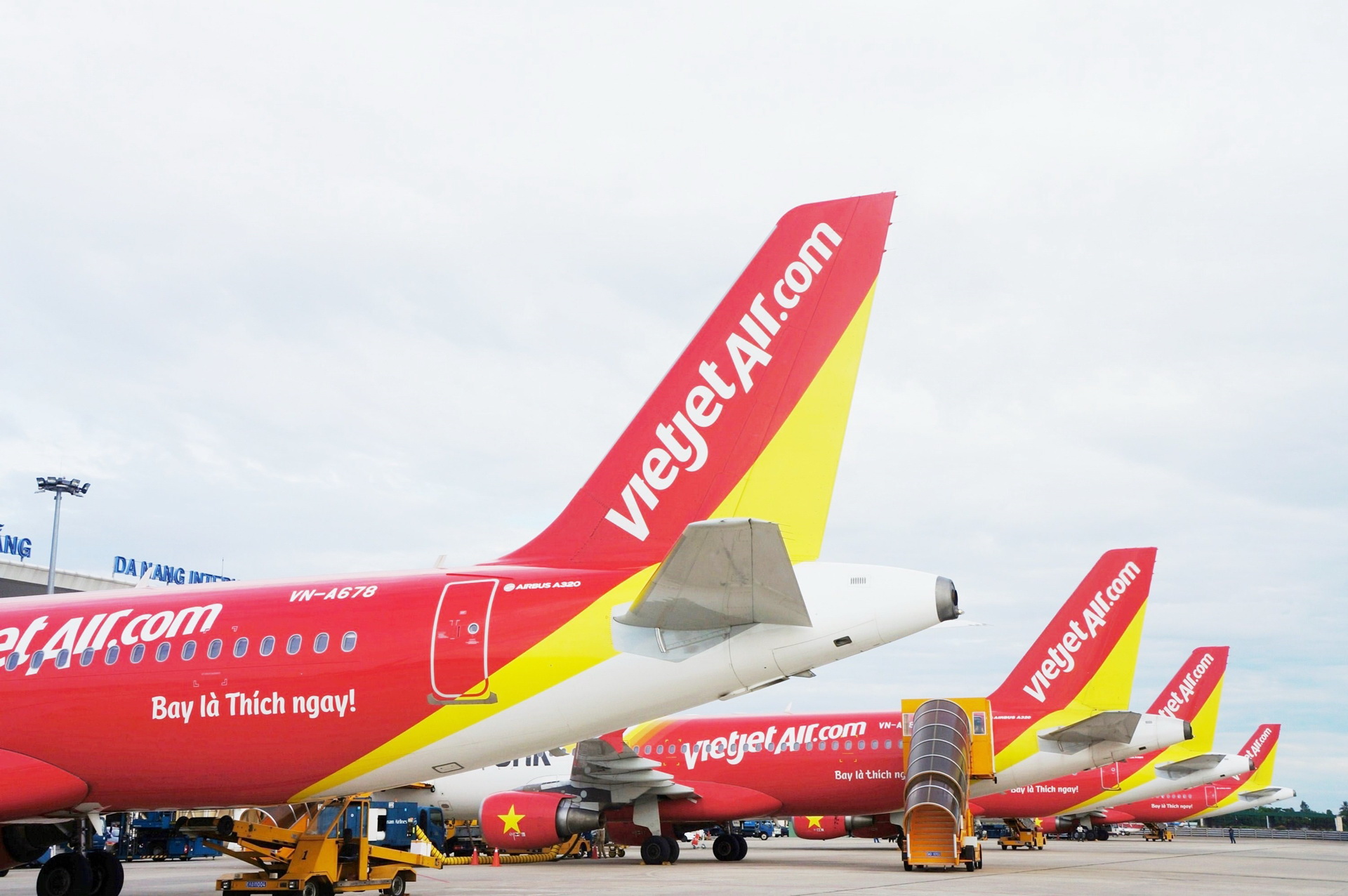 (Bangkok, November 17,  2021) – Vietjet (VJ) will bring the first international tourist group to Vietnam on a flight from South Korea to the country's famous tourist destination of Phu Quoc island on November 20, 2021, to kick off the country's pilot "vaccine passport" program. The flight VJ3749 departing from Incheon International Airport with an expected arrival time of around 12pm will carry 209 South Korean tourists to Vietnam for a 4-day-3-night package tour at Phu Quoc United Center super complex. Passengers onboard Vietjet's special flight will be welcomed with many activities and surprises.
As a part of the pilot "vaccine passport" tourism program in Phu Quoc in particular and Vietnam in general, the first international tourist group arrival will highlight and create a milestone in the country's efforts to restore the national tourism industry. This will also pave the way for the country's step-by-step economy's reopening and development in the new normalcy context. Following the first flight on November 20, 2021, Phu Quoc is expected to welcome 20 international flights each month in the coming time.
The tour's itinerary has been coordinated by Vinpearl's strategic partner – Highland Marketing Tourism Company and Vietjet to bring South Korean tourists, who have "vaccine passport" to travel to Phu Quoc United Center following the international arrival guidelines of the Ministry of Culture, Sports and Tourism and Kien Giang province's Department of Tourism. This is an important step in affirming Vietnam's attractiveness and abilities to meet high-class tourism demand and to welcome tourists in a new normal context, creating a "Live Fully" travel experience for international travelers.
The tourists will be subjected to go through a health screening process upon their arrival at the airport and install IGOVN and PC-COVID applications on their phones before leaving for hotel check-ins. All tourists will stay at Vinpearl Resort & Spa Phu Quoc, which has been approved to welcome international visitors in a separate area without community contact and enjoy their stay with various activities including sightseeing, entertainment, dining, and shopping, etc. following the tour's itinerary at Phu Quoc United Center super complex.
As one of the most talked-about tourism destinations in Asia with beautiful beaches and friendly local people, Phu Quoc has attracted strong levels of investment in hotels and resorts in recent years and become one of the most popular holiday destinations in Vietnam.
During their 4-day-3-night vacation, the visitors are supposed to conduct two quick Covid-19 tests on the first and last day of their journey. With negative results, they can go sightseeing, entertainment, dining, shopping at the attractive places in the vaccine passport's itinerary at the Phu Quoc United Center super complex. Also, they will be always advised to self-monitor their health conditions, practice the "5K messages" and follow disease prevention measures during the trip.
###
About Vietjet:
The new-age carrier Vietjet has not only revolutionized the aviation industry in Vietnam but also been a pioneering airline across the region and around the world. With a focus on cost management ability, effective operations, and performance, Vietjet offers flying opportunities with cost-saving and flexible fares as well as diversified services to meet customers' demands.
Vietjet is a fully-fledged member of the International Air Transport Association (IATA) with the IATA Operational Safety Audit (IOSA) certificate. As Vietnam's largest private carrier, the airline was awarded the highest ranking for safety with 7 stars in 2018, 2019, and 2020 by the world's only safety and product rating website airlineratings.com and listed as one of the world's 50 best airlines for healthy financing and operations by Airfinance Journal in 2018 and 2019. The airline has also been named as Best Low-Cost Carrier by renowned organizations such as Skytrax, CAPA, Airline Ratings, and many others.
Thai Vietjet is cooperating with Vietjet to extend its flight network and provide more opportunities for travelers in the world to discover Thailand and many other countries. Currently, the airline operates 14 domestic routes from Bangkok (Suvarnabhumi) to Chiang Mai, Chiang Rai, Phuket, Krabi, Udon Thani, Hat Yai, Khon Kaen, Nakhon Si Thammarat, Ubon Ratchathani, and Surat Thani, cross-regional flights from Phuket to Chiang Rai, Chiang Mai, and Udon Thani, also direct flights from Hat Yai to Chiang Rai, 8 routes connecting Thailand and Vietnam such as Bangkok to Da Lat/ Da Nang, and more international routes from Thailand to mainland China.
Further information at www.vietjetair.com
The preceding is a press release published with full permission and authorization by the organization(s) listed in the PR material and TPN media. The statements, thoughts, and opinions of the organization involved in the press release are entirely their own and may not necessarily represent those of TPN media and its staff.