Pattaya –
Pattaya City officials and the director of the Chonburi Center for the Destitute conducted what they called a 'round up' of homeless people and beggars in the Pattaya area this week as officials are preparing for the proposed "re-opening" to foreign vaccinated tourists from low-risk countries starting from next month. Additionally, many events are scheduled for every weekend in November and December that will attract many domestic tourists, especially from Bangkok.
TPN media notes that the proposed reopening is not yet finalized and completely official, but is likely to be in the next week or two.
Pattaya City Deputy Mayor Mr. Banlue Kunlavanich and the director of the Chonburi Center for the Destitute Ms. Raewadee Janatpremjit inspected and interviewed homeless people and beggars in the Pattaya area several days this past week, especially those in typical tourist-heavy areas like Pattaya and Jomtien Beach.
Mr. Banlue told The Pattaya News, "We offered free tests for Covid-19 to the homeless and some have agreed to take them. If they want to go to their hometown in other provinces we will help them get a ticket or if they don't have a home to go back to they can stay at the Chonburi Center of the Destitute."
"However, we cannot force anyone to go back to their hometown or ask them to stay at the center if they don't want. We can only encourage them to go by offering various incentives. At the same time, we don't want large numbers of homeless on beaches and major city streets as it hurts the image of Pattaya as tourists return. We want to help these people get off their feet, get jobs, and get assistance." Banlue concluded.
Ms. Raewadee told The Pattaya News team, "We have continued to inspect homeless people and beggars in the Pattaya area, especially during this pandemic. The numbers have increased, as have complaints by some people, especially domestic tourists from Bangkok. It is a difficult situation as many have lost their jobs and livelihoods and in some cases, certain sectors like entertainment and tourism-related jobs are not yet fully open for people to return to work."
"We are in a hurry to lower the numbers of homeless people and beggars in Pattaya before the re-opening. At the same time, we are doing this in a compassionate, caring manner and not locking people up, fining them for money they don't have, or other hard enforcement tactics. If anyone sees homeless or beggars in Pattaya who they believe need assistance they can call us anytime at our 1300 hotline." Ms. Raewadee added.
"In the future, we are going to have mobile units to help these people. We will help to send them home or get jobs for them. Many are not Thai and are migrant workers who lost their jobs due to Covid-19 and cannot return home due to closed borders or lack of money. We are working on plans to assist these folks as well." Ms. Raewadee concluded.
Officials were on the streets multiple days last week, notes TPN media, interviewing and speaking with homeless on beaches and tourist-facing areas, trying their best to convince them to agree to assistance and clear out of the tourism areas before scheduled major events begin in November and tourists-domestic and foreign-are invited back.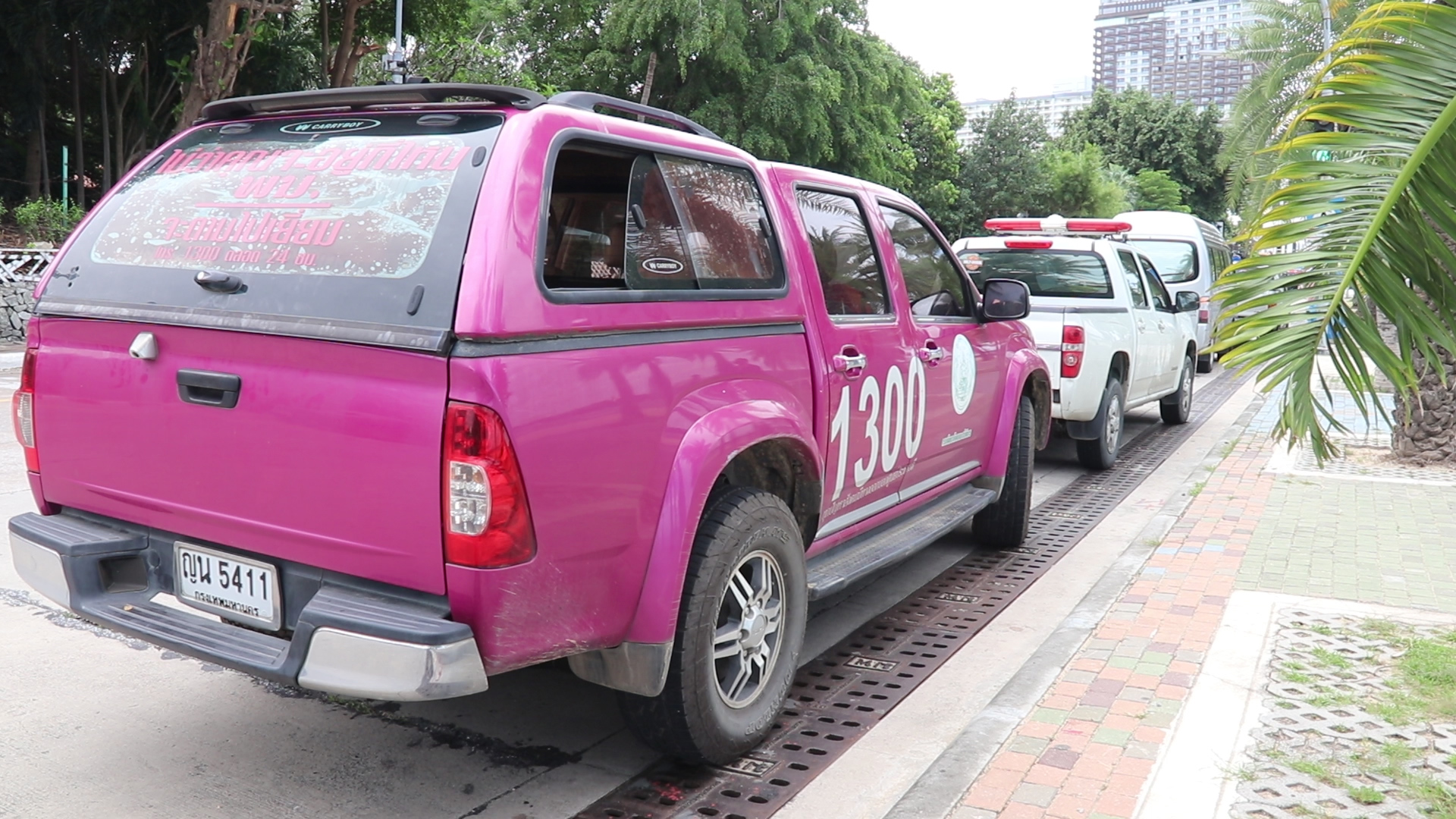 =-=-=-=-=-=-=-=-=-=-=-=-=-=–=–=–=–==-
Don't forget to subscribe to our newsletter and get all our news delivered to you in one spam-free daily e-mail Click here! OR, enter your e-mail below!