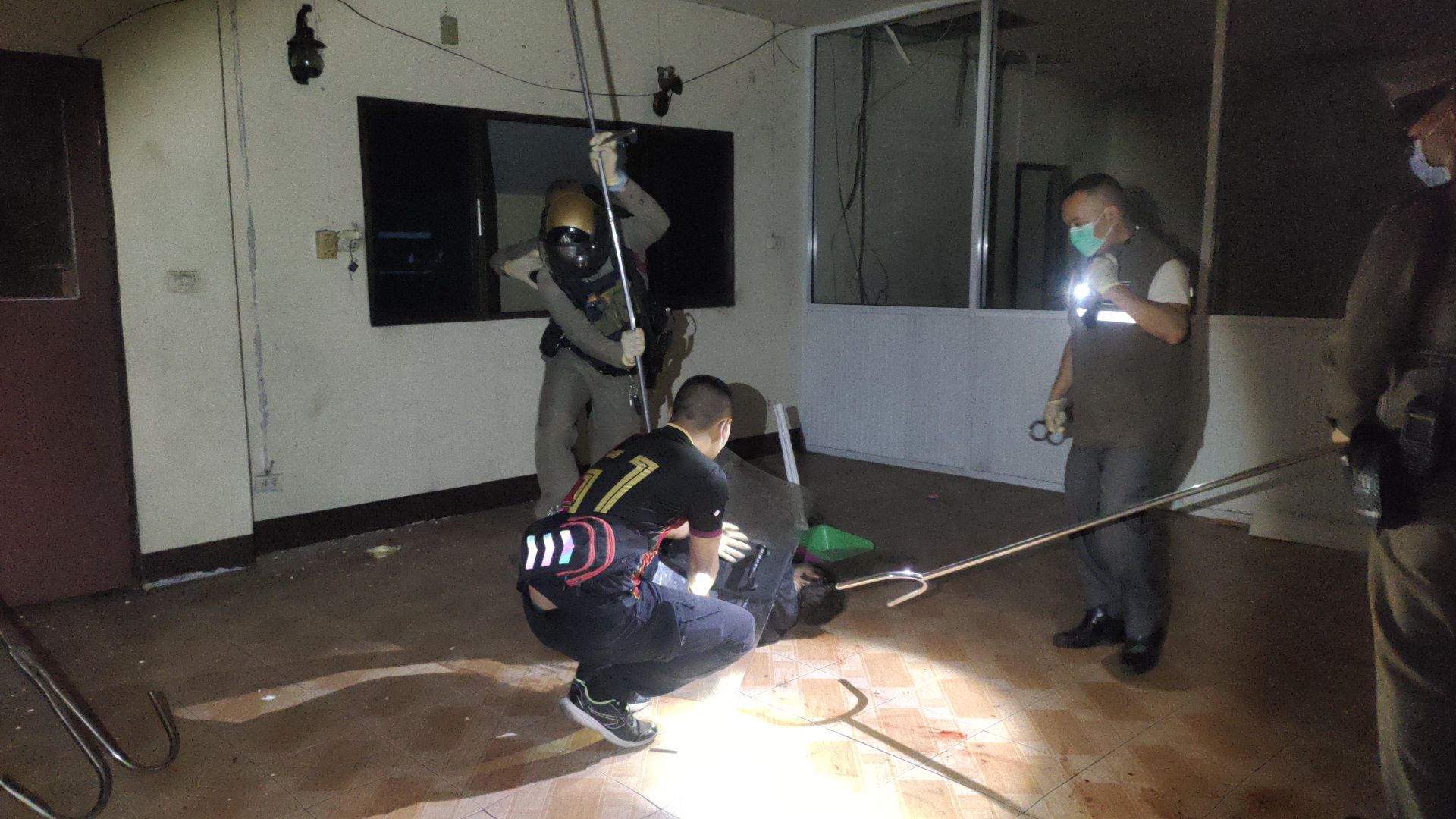 Pattaya –
Several Pattaya residents discovered a surprise when they called police after hearing disturbing crying from an abandoned shophouse near their business and residence yesterday, October 11th, during the early hours of the morning.
Based on witness statements, those who first heard the crying believed that the abandoned apartment and home were haunted by a ghost. In Thailand, belief in spirits and ghosts is fairly widespread. Due to fear of the "ghost" they called the Pattaya police to assist and investigate the crying and howling noises.
The Pattaya City Police were notified of the "ghost" at 2:00 A.M. at an unoccupied and abandoned shophouse in Nongrue.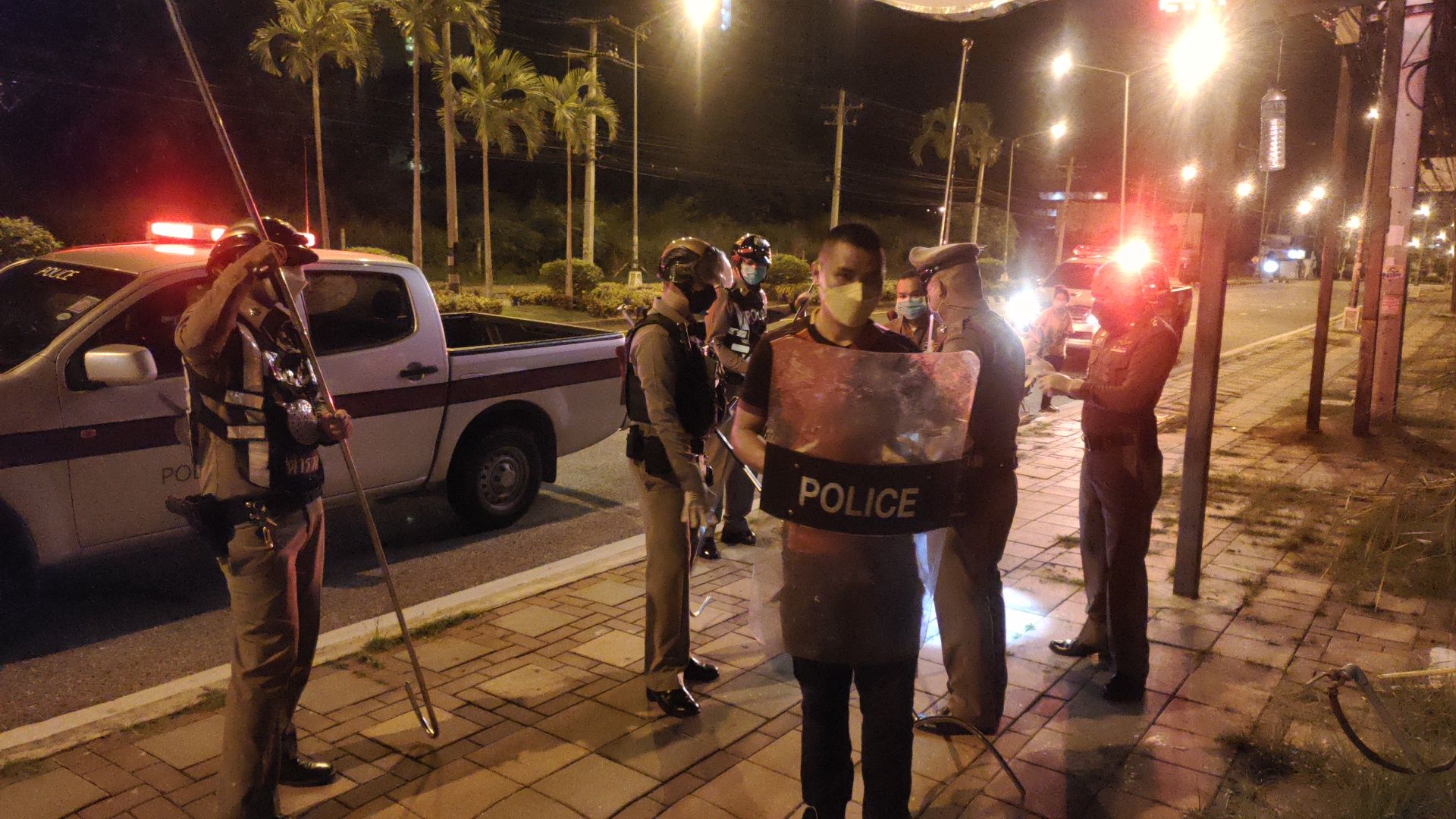 Pattaya Police and The Pattaya News reporters arrived at the scene at the abandoned shophouse to find not a ghost but a homeless man whose name and nationality was not been identified. The man appeared to be suffering from an emotional breakdown and potential mental health issue and was taken to a local psychiatric hospital for evaluation and assistance. A video of the situation is below:
Mr. Chartnai Chaichompu, a witness, told The Pattaya News team, "I was working at the drugstore next to my house, which is allowed to be open during curfew hours for emergencies (Pattaya is currently under a Covid-19 related curfew from 10:00 P.M. to 4:00 A.M. to help discourage gatherings that could spread the disease). Around 1:30 A.M. I began to hear howling and crying from the abandoned shophouse not far from my pharmacy. This particular shophouse has had a reputation amongst locals for being haunted, although I personally thought it was a homeless person. The howling had also woken up several other nearby residents who were afraid of a potential ghost. To be safe, we called police to investigate."
As of press time, the homeless man remained at a local hospital for assistance, and residents of nearby buildings were relieved to find out that the abandoned shophouse was not haunted.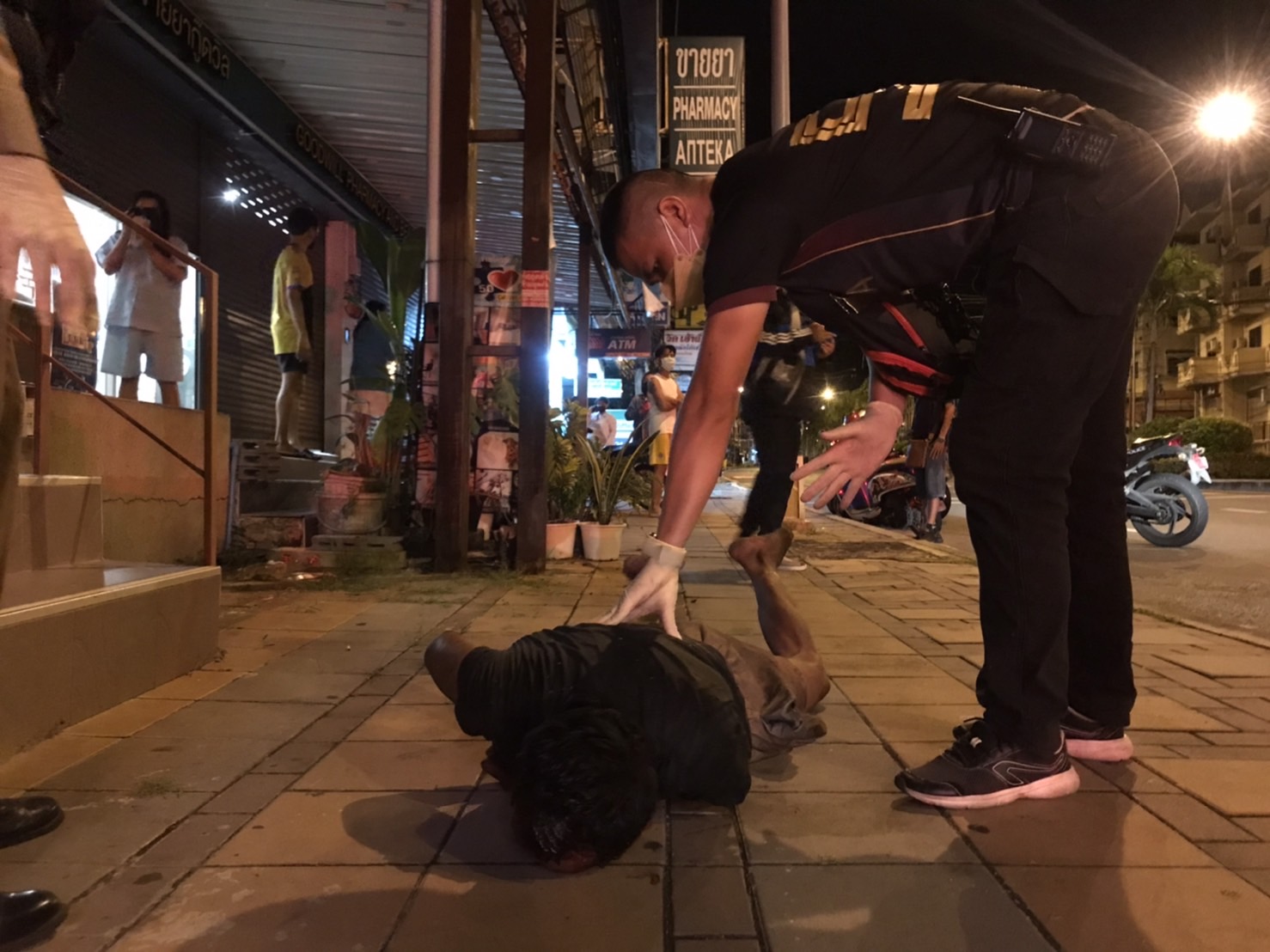 =-=-=-=-=-=-=-=-=-=-=-=-=-=–=–=–=–==-
Join the discussion in our Facebook group https://www.facebook.com/groups/438849630140035/or in the comments below.