Bangkok –
Seven suspects were arrested in six areas of Bangkok this morning, September 27th, following a police investigation, accusing the group of jointly hacking registration data and selling premium spots in Covid-19 vaccination queues at Bangsue Grand Station.
The arrest was jointly conducted by the Royal Thai Police, the Crime Suppression Division, and Technology Crime Suppression Division (TCSD) after representatives of the Institute of Dermatology had filed complaints to the officials in late July, stating that there were cyber criminals who hacked into computer data and made changes to the list of people who were entitled to receive a Covid-19 vaccination at the Bangsue Grand Station.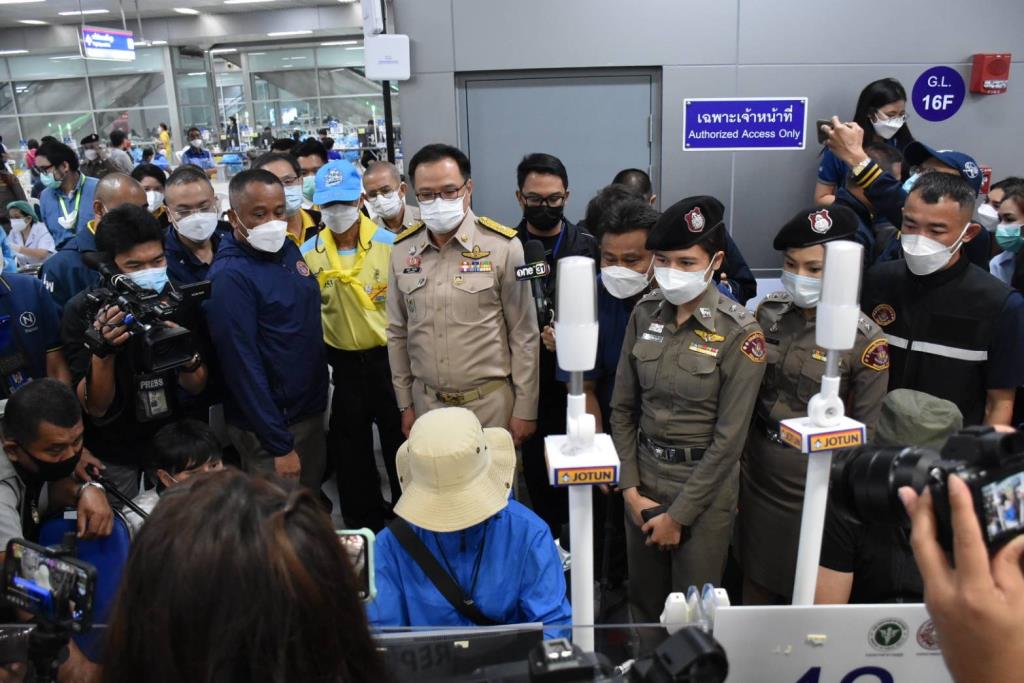 According to the investigation, approximately 1,000 names were oddly changed and added after the operating hours from 9:00 PM to 12:00 AM. on July 26th. The authorities then ordered the cancellation of the illegal changes.
The group of people who were falsely added for appointments had arrived at the centers on the 28th and did not receive the vaccination. All of them complained and asked the authorities why their names were not on the lists when they already paid for a queue.  From the initial investigation, the victims were charged between 200-1,000 baht for a premium spot in the vaccination queue, which was not part of the Department of Medicine's policy.
A special investigation committee, therefore, was established to further investigate the network for months and eventually led to the major arrest of seven suspects in different areas around the capital at around 6:00 PM. today.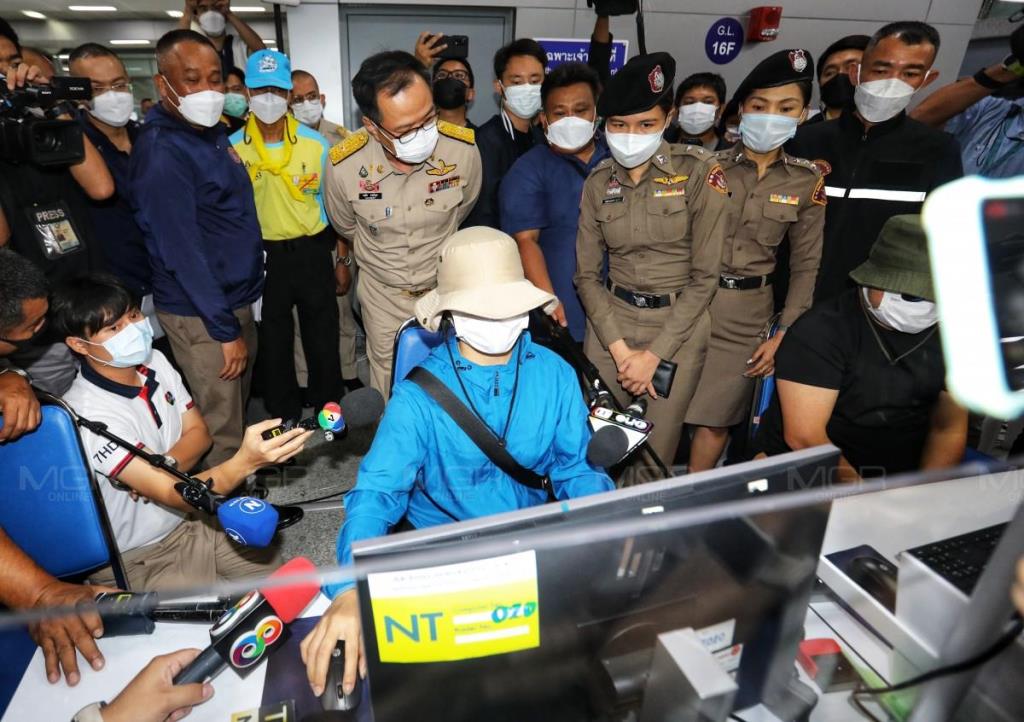 The seven suspects were all Thai nationals which the authorities revealed their first names as Ms. Pakhamon, Mr. Vichayapong, Ms. Sureenat, Mr. Jumphon, Ms. Bundita, Ms. Karitima, and Mr. Hathaichanok.
All of them were charged for jointly and wrongfully accessing any computer system having specific security measures which were not for their use and for illegally damaging, destroying, correcting, changing, or amending third-party computer data.
-=-=-=-=-=-=-=-=-=-=-=-=-=-=–=–=–=–==-
Follow us on Facebook,
Join us on LINE for breaking alerts!