Patong, Phuket –
Patong police raided bars and a restaurant in Patong last night September 21st, 2021, allegedly finding both foreign nationals and Thais drinking alcohol that Patong Police said violated the Phuket Disease Control order to control the spread of Covid -19.
The raid followed police stating they received complaints from concerned citizens that foreigners and Thais were "secretly" gathering and drinking alcohol in bars and restaurants in Patong. Patong Police also said they had seen many posts on social media about bars and restaurants open and serving alcohol, which is against national orders from the Center for Covid-19 Situation Administration, or CCSA. Patong Police claimed they had no idea this was taking place until they were informed by the public and saw social media posts.
In reality, according to local media on Phuket and many social media posts from Sandbox tourists, many bars had been "unofficially" open across the island and restaurants serving alcohol in coffee mugs or teacups for quite some time without strict enforcement. TPN media was unable to independently verify these claims.
Bars have been legally closed by the CCSA since April, for almost six months, and restaurants currently cannot legally sell alcohol, although some areas, like Phuket, had briefly been allowed to before the order was reinstated due to "concern" about the spread of Covid-19. TPN media notes this was despite nearly all cases of Covid-19 in Phuket traced to migrant workers, fishing communities, and gypsy communities who had no interaction with tourists in Phuket nor the Sandbox tourism industry. Additionally, the island is highly vaccinated and all tourists, both domestic and foreign, must prove they are vaccinated and pass multiple Covid-19 tests.
The Phuket Provincial Police reports the Patong Police raided 'Sweetie Bar', 'Twenty One' and 'Harrys Restaurant' in Patong. They were selling alcohol to tourists, according to Patong and Phuket police.
The bars and restaurant owners are facing multiple charges of offending the Phuket disease control orders banning the sales and drinking of alcohol at bars. This also violates, according to Phuket police, national orders banning the opening of entertainment venues, regardless if they sell alcohol or not. Restaurants are allowed to open for dine-in on Phuket but must have proper licenses to serve food and be primarily a food service location, according to Phuket police. Alcohol sales are still legally banned at Phuket restaurants.
The unpopular orders have stayed in place despite repeated pleading from business owners and tourism officials to relax the rules, stating that there was no sign of spread of Covid-19 coming from the venues or drinking alcohol and that tourists expected entertainment venues to be open. The CCSA is set to review the rules early next week, as we note here. However, it is merely a discussion and proposal and there is no guarantee of the rules being relaxed either nationally or regionally.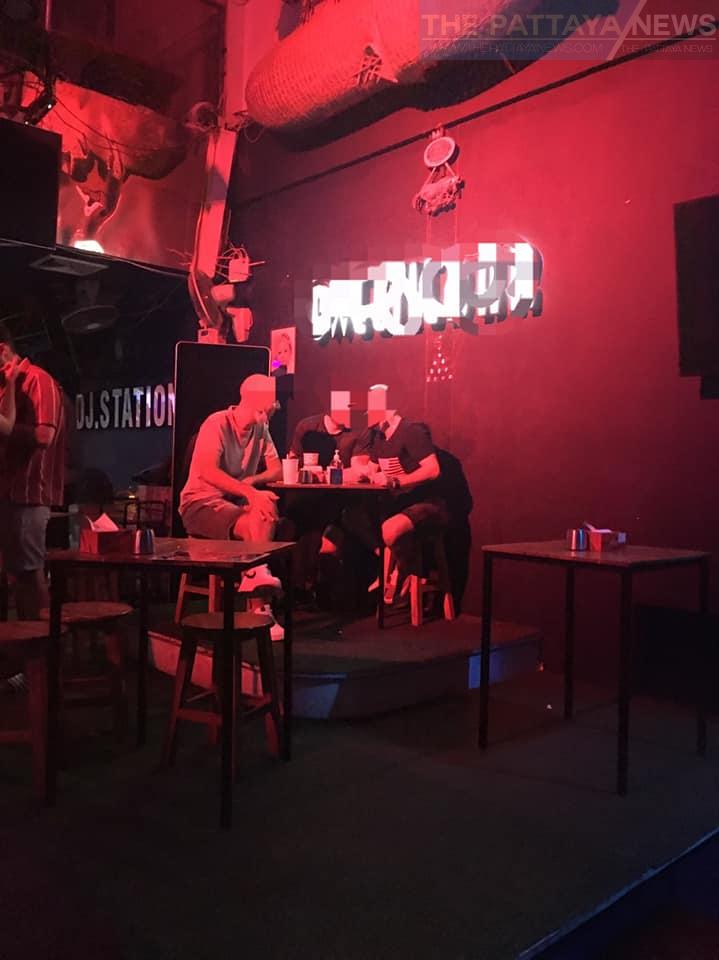 The names of those arrested were withheld by the Patong Police. It was not reported if customers were facing charges, however, in prior raids since the ban of nightlife and entertainment venues, including recent ones like this, customers have also faced draconian fines and even the potential of jail time for breaking Covid-19 control orders.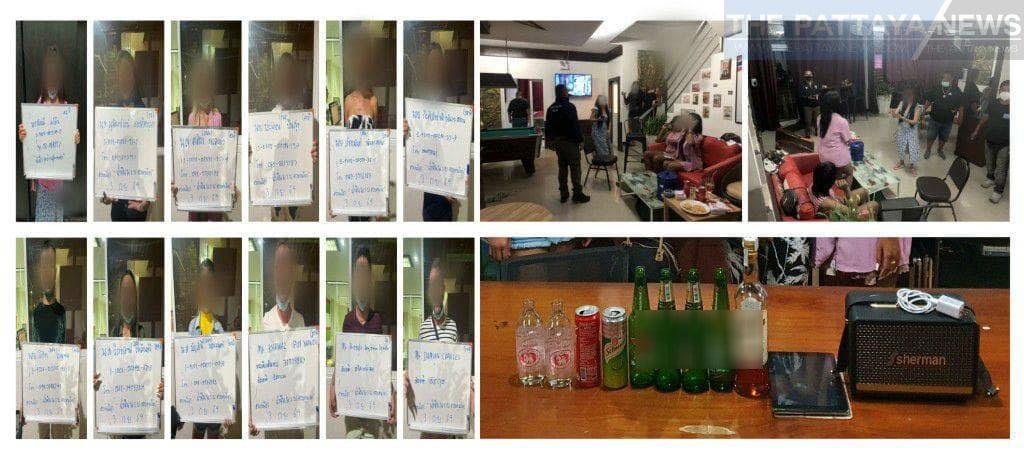 Phuket and Patong police have warned businesses that they intend to continue to crack down on bars open illegally and venues selling alcohol against current disease control orders and the CCSA directives. This resulted in, based on several Sandbox tourists who spoke to TPN media this evening but wished to stay anonymous, in widespread closure of bars across the island who had been open, according to those familiar with the situation, for over a month without strict enforcement to attempt to boost tourism and Sandbox tourists.
For now, at least until the CCSA reviews rules set for early next week, the party appears to have ended.
=-=-=-=-=-=-=-=-=-=-=-=-=-=–=–=–=–==-
Follow us on Facebook, Twitter, Google News, Instagram, Tiktok, Youtube, Pinterest, Flipboard, or Tumblr
Join us on LINE for breaking alerts!