Nakhon Sawan –
The Royal Thai Police has confirmed the arrest of prime suspect Thitisan "Chief Joe" Uttanaphon of Mueng Nakhon Sawan Police Station and all police officers wanted by the provincial court today, August 26th, for allegedly suffocating a drug suspect to death.
During the official conference and phone-in interview with the suspect, the former superintendent stated that he committed the incident by covering the suspect's head while attempting to questioning the drug suspect who Chief Joe stated refused to cooperate. The suspect was later identified as Jeerapong Thanapat, 24.
Chief Joe reportedly admitted to ordering his subordinates to use plastic bags to cover the suspect's head but claimed he had not intended to suffocate Jeerapong. The former chief said in the phone interview that he only wanted to do his job to protect and prevent people from taking drugs. He also denied extorting 2 million baht from the victim, as reported by many media sources.
Chief Joe also wanted to take all responsibility for committing the crime alone as all of his subordinates only followed his order, according to his statement to the press. TPN media notes that the press conference was highly unusual, as normally suspects in a crime are not given the opportunity to speak to the press or make public statements, at least in recent years.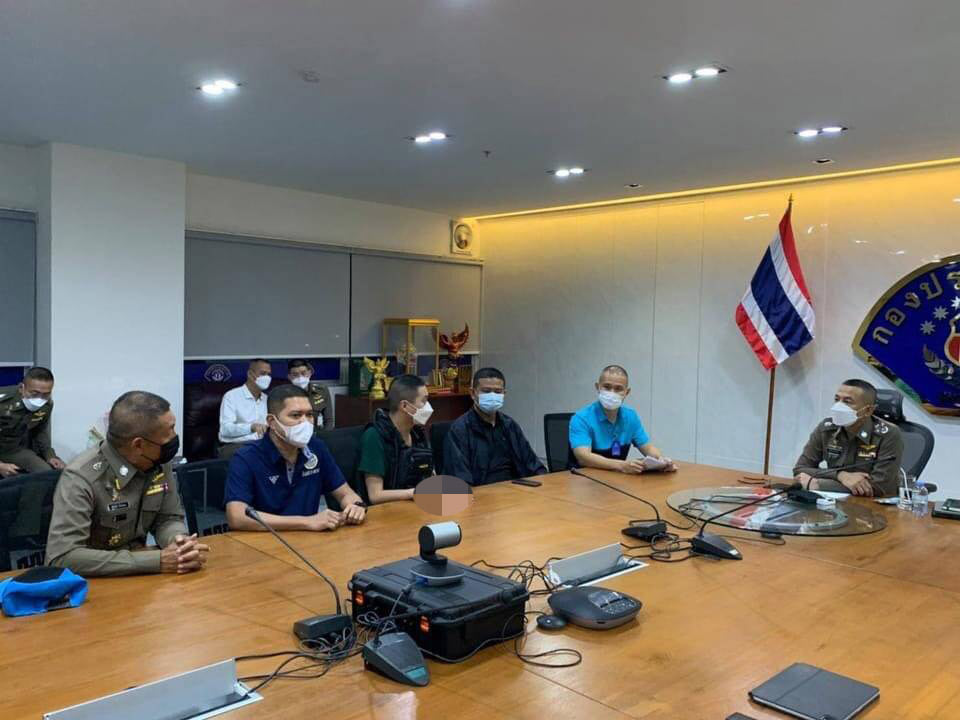 Police Major General Ekkarak Limsangkat of the Provincial Police Region 6 told the Associated Press that Chief Joe called him yesterday to surrender at around 11:00 PM. and asked him to pick him up in Chonburi on the following day. Previous reports that Chief Joe was in Myanmar appeared to be incorrect.
The arrest report was recorded at Saen Suk Police Station at around 4:00 P.M. today before Joe was taken to the Crime Suppression Division (CSD) in Bangkok this evening.
Additionally, six remaining police officials who were wanted by the Nakhon Sawan Provincial Court were also captured today and were denied bail. This means that all of the officials and their supervisors were already in custody for further legal proceedings.
-=-=-=-=-=-=-=-=-=-=-=-=-=-=–=–=–=–==-
Follow us on Facebook,
Join us on LINE for breaking alerts!