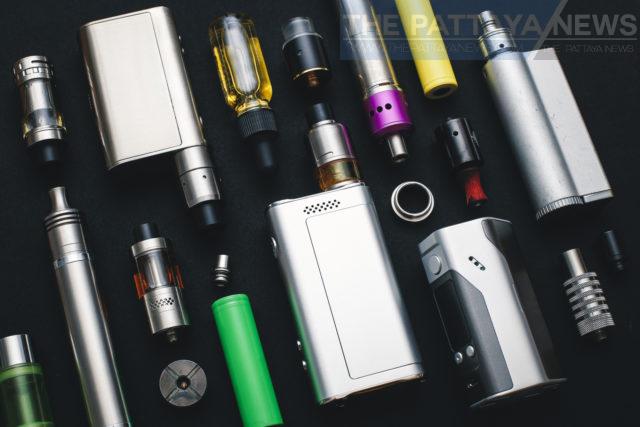 The following is a press release/opinion. The thoughts and opinions within are their own.
Sarit Sittisereechon, an owner of the Facebook page 'Manoodkwan' (or smoke man) expresses disappointment with Dr. Pisit Leeahtam, Democrat MP, during a recent parliamentary debate on the Expenditure Bill for Fiscal Year 2022 that proposed that the Finance Ministry's budget be cut by five percent on the ground that the ministry should not spend a budget on e-cigarette studies.
Sarit says "the Democrat MP does not pay attention to scientific evidence when it comes to the formulation of health policies and the handling of life-and-death matters involving nearly 10 million smokers in Thailand. Dr. Pisit has opposed the Finance Ministry's budget plan even though the ministry plans to allocate a budget to explore solutions and collect taxes".
According to Sarit, Dr. Pisit has expressed opposition in spite of the fact that e-cigarettes have been smuggled into Thailand, sold in the black market, and widely used across the country including at the Parliament House. "Instead of supporting the approach to find solutions to the existing problems, the MP has proposed the budget cut that in effect constitutes a restriction of people's rights to access alternatives that are less dangerous than cigarettes. When facing COVID-19, people need alternatives for health reasons. Yet, opposition to e-cigarettes has emerged despite the fact that they present alternatives to smokers", said Sarit.
"Thailand's ban on e-cigarettes is in place even though several developed nations such as the United States, Britain, the European Union, and New Zealand have regulated e-cigarettes and heated tobacco products based on research findings that such products offer harm reduction to smokers. The US Food and Drug Administration not only allows the distribution of heated tobacco products but also informs smokers that these modified risk tobacco products will reduce the intake of hazardous chemicals created from smoke. Mexico and Uruguay, meanwhile, have lately legalized heated tobacco products because they take into account research findings. Public-health authorities of Britain and New Zealand have also encouraged smokers to switch to e-cigarettes," Sarit says.
"Dr. Pisit's information is inaccurate and distorted in many aspects. The MP has failed to completely check facts and thus caused both misunderstanding and confusion across Thailand. I am wondering why he did not inform the public that at least 79 countries in the world have allowed and controlled e-cigarettes. Across the globe, as many as 84 nations have not banned e-cigarettes. But Thailand is among 32 nations that have had taken an extreme stance against vaping. Sharing Thailand's stance are Cambodia, Laos, Sri Lanka, Ethiopia, and North Korea, etc. This year, Mexico, Uruguay, and the Philippines have lifted their ban on heated tobacco products".
It is reported that during the upcoming Ninth Session of the Conference of the Parties to the World Health Organization's Framework Convention on Tobacco Control that will run from 8 to 13 November 2021, the World Health Organization and Thailand will still express a stance that runs against that of leading nations like the US, Britain, Europe, New Zealand or more than 70 countries in the world in regard to e-cigarettes. The majority of countries in the world have in fact supported the legalization and control of e-cigarettes so as to present harm-reduction alternatives to people.
Sarit concludes that "Thailand's ban on e-cigarettes and heated tobacco products, which was introduced seven years ago, is a complete failure given that these products are still widely used. The ban only encourages their illicit trade that is now worth more than Bt6 billion, corruption among officials, and extortion against consumers. The ban on e-cigarettes, moreover, has hindered efforts to solve the smoking problem that causes nearly 80,000 deaths a year and caused several new problems. The Democrat Party's move to block studies on e-cigarettes reflects its stance, which people should take into account when they go to voting stations next time".