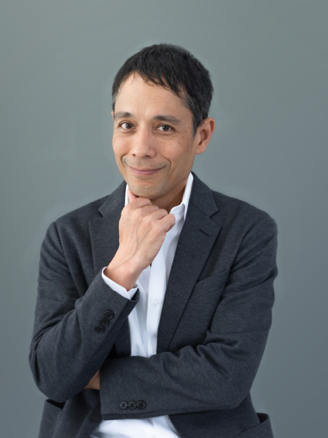 The following is a press release. Their statements and opinions are entirely their own.
19th August 2021, Bangkok: Blockfint, has partnered with Convergence.Tech, to bring their leading Digital Credentials platform to Thai educators for the first time.
Convergence.Tech have offices in Toronto and Melbourne. Their Digital Credentials platform, Convergence.Tech Identity (C.TI) transforms the way that institutions recognize the skills and achievements of students. It's used by educators internationally, including in Australia, Canada, England, India, Malaysia, Singapore, and The USA.
Credentials are issued in bulk, instantly, and securely. CTI works seamlessly with the institutions' content, with different tech ecosystems, and with current and evolving curricula. The student experience requires no downloads, is easily linked to social platforms for sharing, and puts student privacy and control of data at the heart.
CTI uses standards promoted by The Digital Credentials Consortium (DCC), which counts Harvard, Berkeley, MIT, and numerous other leading international educators as members. International employers also support the standards via the T3 innovation Network, backed by companies including Google, Walmart, and Microsoft.
Blockfint has significant digital transformation expertise across industries in local and international markets and a deep understanding of digital identity. They played a leading role in the National Digital ID Platform, which is used and trusted by the majority of Thailand's leading financial institutions and governmental entities.
Chami Akmeemana, CEO, Convergence.Tech said "We're thrilled to have Blockfint as an extension of our team in Thailand. Their transformation experience and their work on the National Digital ID Platform makes them highly qualified to engage educators with the opportunities that this new generation of digital badges offers."
Suttipong Kanakakorn, CEO, Blockfint said "This is an amazing opportunity for Thailand to adopt new credential technologies that match the current global standards in education and other relevant markets. A secured system that enhances verified information sharing is needed, especially during the Covid-19 pandemic where there is much less physical mobility. We are very happy to be partnering with an internationally recognized company like ConvergenceTech. They are true experts in the fields of digital credentials and have been very pleasant to work with."
# # #
About Convergence.Tech
Convergence.Tech is one of the new breeds of consulting and technology companies. We work with purpose and seek out projects that help people and the planet. We only use technology that does the same. In education, we build communities around issues and seek change. Approximately 1,000 students from 58 countries took part in our recent Challenge 4 Climate Action initiative.
We have offices in Toronto and Melbourne, with clients in 19 countries. We work across Digital Transformation, Identity & Credentials, and Traceability, with a broad range of clients including Education, Development, Government, Health, Environment, Agriculture, Corporate & Professional Associations.  We see what can be. Follow Convergence.Tech on Twitter & LinkedIn.
About Blockfint
Blockfint, a Thai Fintech startup founded in 2018, is a specialized company that uses cutting-edge technologies such as blockchain and fintech to develop the new solution software for the financial, banking, and energy markets, into a truly digital system. Its products included Thinker Series, a revolutionary operating system solution for financial institutions, and Gideon platform for energy trading. In the past, the company has been working as a co-designer for National Digital ID (NDID), an identity verification format commonly used in the banking industry, also join the technical beginning team for designing the wallet SorBhorMore, a version of saving bonds, (Wealth Bond Accumulation) which is the first digital bonds in Thailand using blockchain technology as well. The Company Valuation at this time is at 400 million Baht, able to raise funds for the first time (Angel Round) up to 36 million Baht.
For more information about Convergence.Tech, please contact: info@convergence.tech