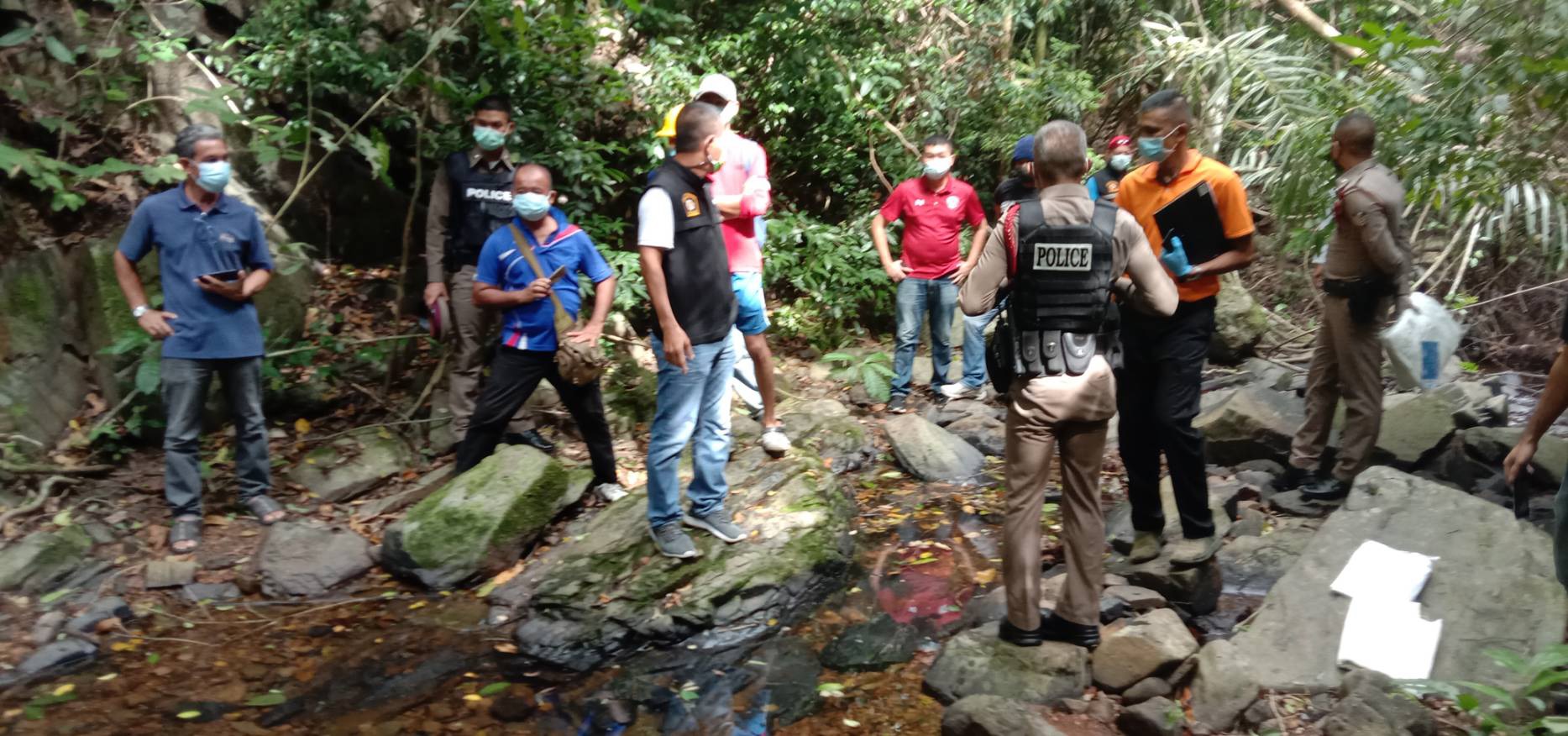 Phuket-
  Phuket police from the Wichit Police station confirmed this evening, August 5th, 2021, that a foreign female tourist believed to be a Swiss national in her 50's and confirmed as a Phuket Sandbox tourist, was found dead at the Ton Ao Yon waterfall in Wichit, Phuket, earlier today.
The woman, whose name was withheld per TPN media policy pending family and embassy notification, was reportedly 57-years-old and a tourist who had been taking part in the Phuket Sandbox. She had arrived for the Sandbox on July 13th and had finished her initial fourteen-day requirement of "checking-in" and had since been on her own, according to police reports.
She had last been seen Tuesday, August 3rd, around 2:00 P.M. leaving her current hotel and walking towards a beach, according to an unnamed witness. As she was no longer under the strict fourteen-day period for arriving Phuket tourists, the alarm was not immediately raised when she did not return the same day. Police also estimated she had been deceased for 2-3 days.
Natthapong Seedam, 31, a local resident who had been hiking in the area, found her body around 1:30 P.M. today, August 5th, 2021, and immediately called the police after returning to a populated area. She was found lying in shallow water amongst rocks near the waterfall, covered by a black sheet. She was reportedly half-clothed.
Initial police reports from the Wichit police state that foul play appears to have taken place, including possible sexual assault, and police are continuing to investigate with the head of the Royal Thai Police set to reportedly fly to Phuket tomorrow, August 6th, due to the importance of this particular incident.
The Ton Ao Yon waterfall is remote and not normally popular with most tourists, according to local residents. It's hidden from sight and one of the more secluded destinations on the island.  It is about 3.6 km east of the Kao Khad View Point and as it takes a decent hike and effort to reach, is rarely visited and does not have any immediate local residents. Due to being remote, the area also has occasional difficulty even with mobile phone signals.
Unconfirmed reports state that the woman may have also been working in a diplomatic procedure division of a foreign country. Her belongings, including a bag that contained several identification documents, were found in the woods near the waterfall.
The woman was also set to go to Krabi, according to sources close to the investigation. TPN media will have more information on this developing major story as it comes in as Bangkok police arrive to assist with the investigation tomorrow morning.