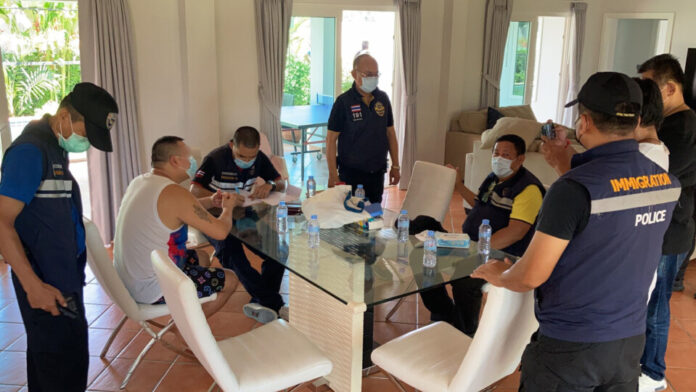 Pattaya –
Chonburi Immigration officers working out of Pattaya have arrested ten suspects this afternoon, June 1st, including Chinese, Indian, and Thai nationals in a Chonburi undocumented migrant crime crackdown. The Thai nationals were reportedly arrested for assisting undocumented migrants with illegal criminal activities.
Immigration officers conducted the crackdown in eight separate targeted points in Chonburi and also ensured Covid-19 measurements were followed, according to their report.
A team of Royal Thai Immigration officers led by Deputy Commander Major General Archayon Kraithong launched the crackdown with arrest warrants issued from the Chonburi provincial court. They arrested a total of ten suspects early this afternoon, June 1st, 2021.
Those suspects are Thais allegedly illegally selling firearms to migrants, Indian nationals allegedly selling and sending illegal drugs to their home country while hiding from authorities in the Pattaya area, and two wanted Chinese nationals. However, Chonburi Immigration officers did not immediately release any more detail about the suspects, their names, ages, or immigration records.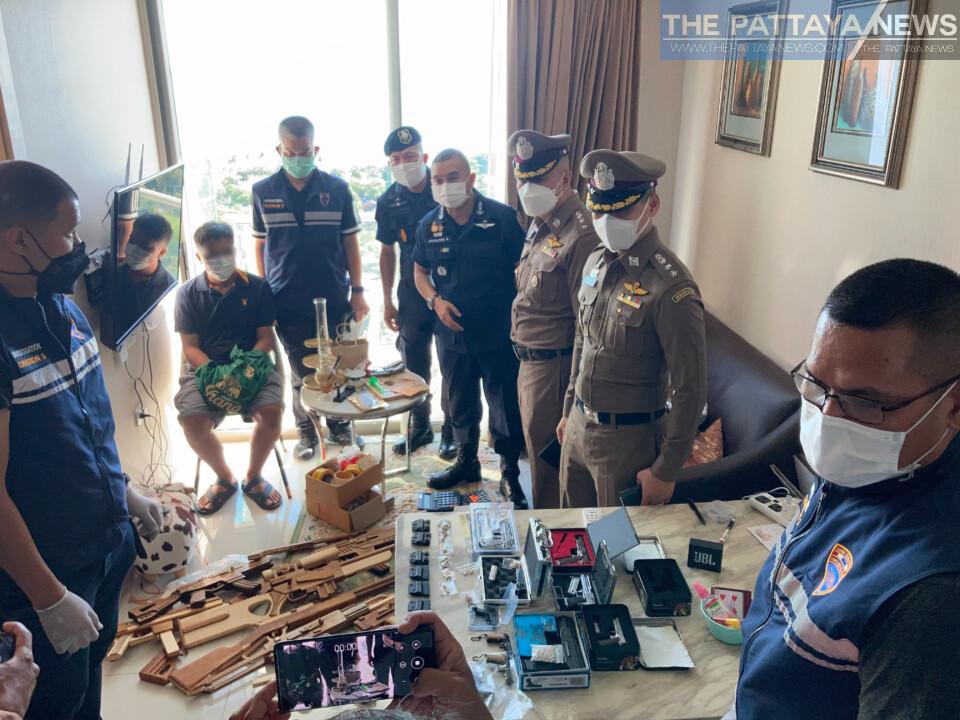 Major General Archayon told the associated Thai press at a short press conference this afternoon, "We are preventing and controlling the spread of the Covid -19 coronavirus by stopping criminal gatherings and activities in the local Pattaya area."
The Major General noted that this particular crackdown on illegal migrants, including Thai nationals who may be assisting them, would continue in Chonburi for the immediate future. He also noted that as more details were released he would inform the associated press, in which case we will update this article with more details.