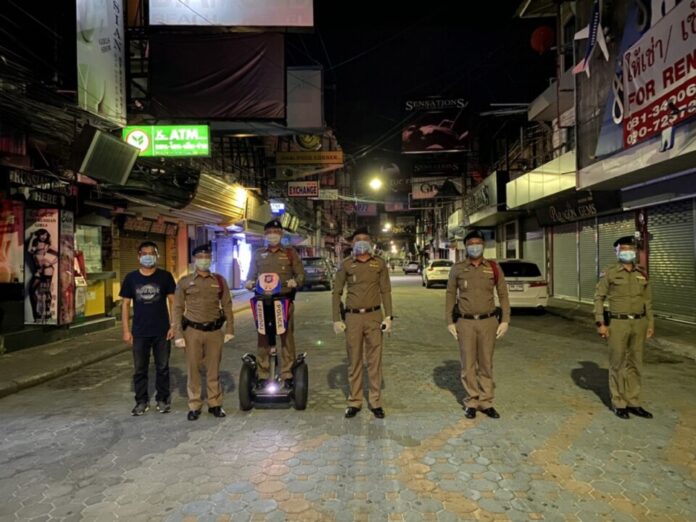 Pattaya, Thailand-
The Pattaya Tourist Police were out and about last evening and early this morning inspecting business venues around Pattaya as the province officially raises its Covid-19 restriction level to "red".
The new restriction level adds many new rules and measures that authorities say are meant to control the spread of Covid-19. Thai government officials, however, have insisted it is not a lockdown or a curfew and that these are merely health measures to protect the public. You can read more about the new restrictions here.
Thailand is currently under an Emergency Decree (and has been for over a year) that officials say is meant to stop the spread of the Covid-19 Coronavirus. Violations of the decree can result in up to several years in jail or expensive fines far beyond normal penalties. Additionally, law enforcement has warned, as they did during similar shutdowns last year, that nobody is exempt from these rules and that if police raid a bar or venue open against the current Thai Government orders everyone will be held responsible, not just the business owner.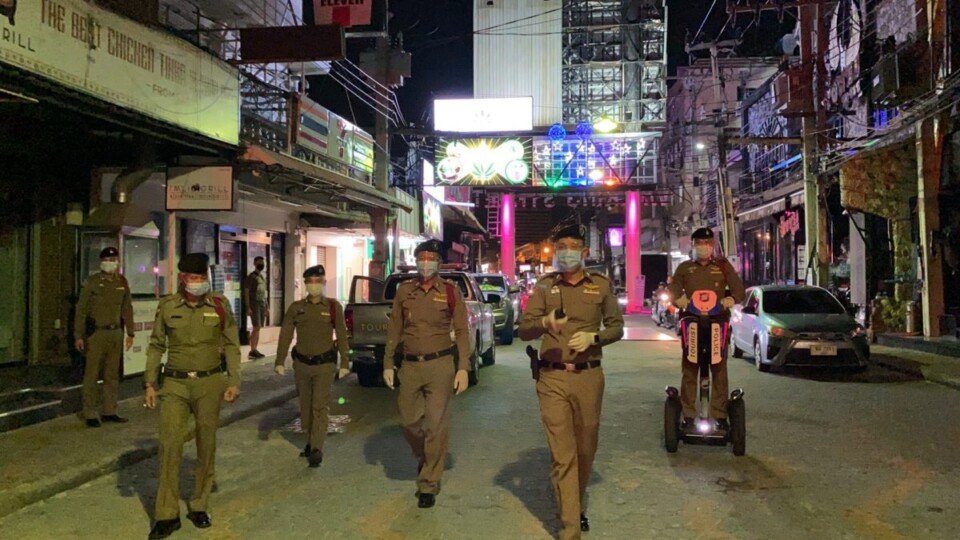 The Pattaya News reported on multiple incidents during last year's restrictions and shutdowns from March to June, including cases of people arrested for swimming, drinking on the beach, and multiple incidents of people at illegally opened bars or attending house parties. Under the emergency decree, gatherings for the purpose of drinking alcohol and partying with people outside of your immediate household are banned.
So far, Pattaya authorities said people have been cooperating. They stated they found some massage shops that appeared unaware of the rules closing traditional massage and gave them soft warnings, as well as people drinking in groups on the beach early this morning that were asked to disperse. The beach is open, but the Chonburi Governor has specifically said groups on the beach primarily socializing or drinking are prohibited at this time.