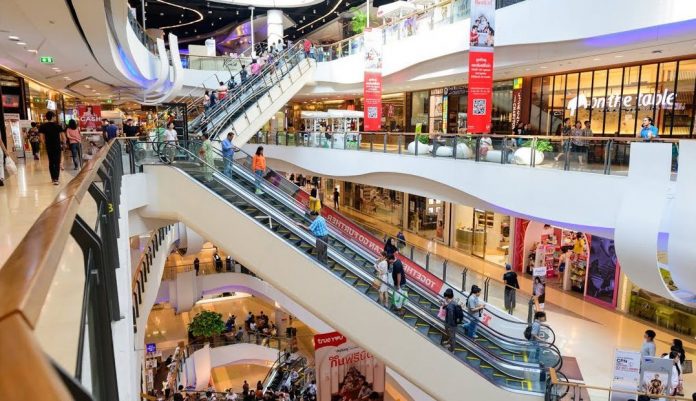 Thailand-
Shopping malls that are part of The Thai Retailers Association and the Thai Shopping Center Association will be closing across the country earlier, at 9:00 P.M., starting tomorrow, Thursday, April 15th, a spokesperson stated this afternoon.
Additionally, association members and network partners across the country will strengthen the screening of customers into their shopping malls and department stores, looking for people with symptoms of Covid-19.
Mr. Noon Phoksap, president of the Thai Retailers Association, made the announcement today, April 14th, 2021.
The decision affects the majority of the malls across the country, although The Pattaya News notes may not affect malls or smaller plazas. that are completely independent and not part of either association. The early closing will be until further notice with no specific end date.
Mr. Phoksap did not specifically say what the tighter screening measures to enter malls would consist of. Malls already are amongst some of the stricter venues in the country in terms of screening and processing their customers.