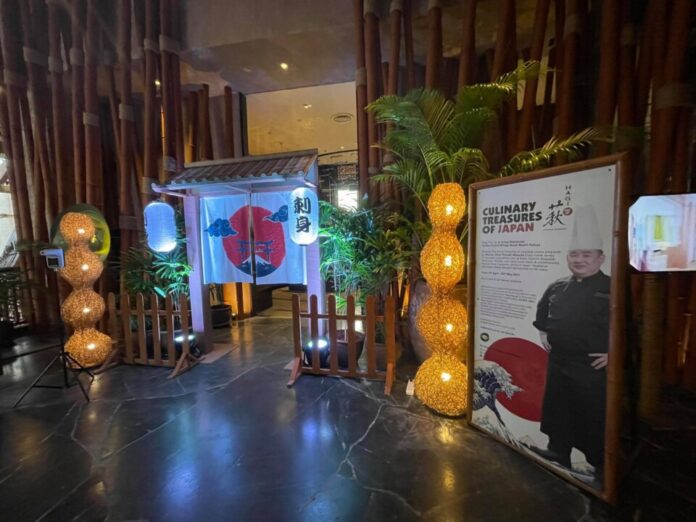 Pattaya, Thailand-
The Centara Grand Mirage Beach Resort in Naklua officially launched their new Hagi Pop-up dine-in restaurant at the Acqua restaurant right by the main lobby and check-in of their resort yesterday.
From yesterday, Friday the 9th of April 2021, onwards at the Acqua Restaurant at the invites you, your friends, and your family to discover the dining treasures of Japanese cuisine carefully prepared by .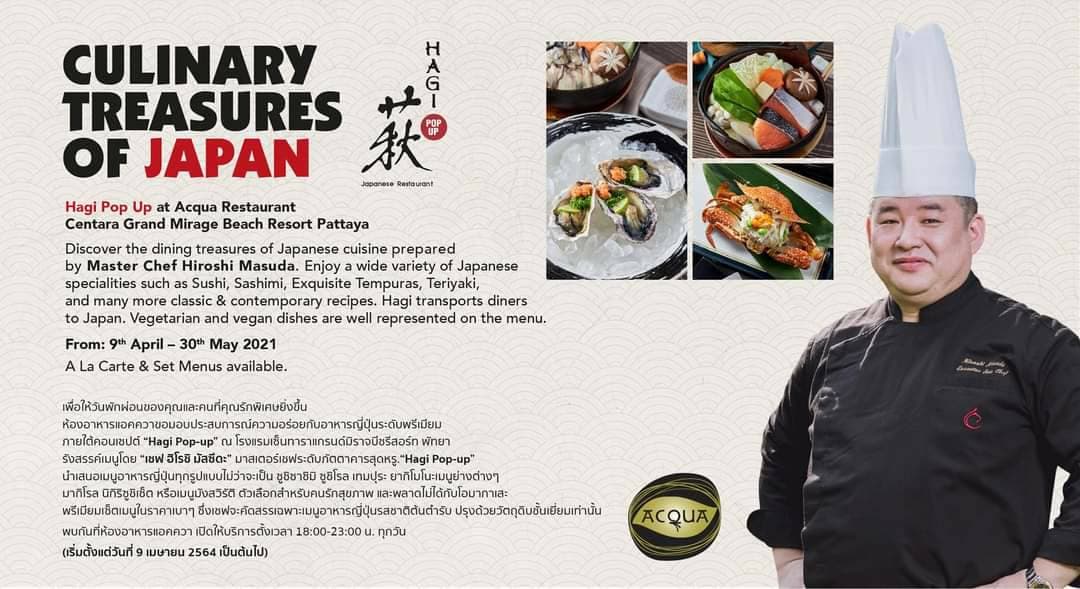 The Pattaya News (TPN) had the pleasure to be invited to the opening event of the restaurant yesterday evening and try a variety of dishes and cuisine, which can be seen in the photos at the bottom of this article. The restaurant was exquisitely decorated and had superior service from staff. Additionally, it was good to see that the restaurant was following proper Covid-19 precautions and ensuring the safety of all of their guests, by ensuring all staff was masked, social distancing was taking place between tables, hand sanitizer and temperature checks were required to enter the venue, as well as a check-in for the Thai Mor Chana platform. We were impressed with the measures the hotel is taking to ensure the safety of its guests.
Importantly, the restaurant is open to anyone, you do not have to be a guest at the hotel!
TPN was also pleased to have a personal visit from the management staff of the restaurant who checked in on our table to make sure everything was of the utmost quality and that our visit was going without a blemish. This was a very pleasant touch.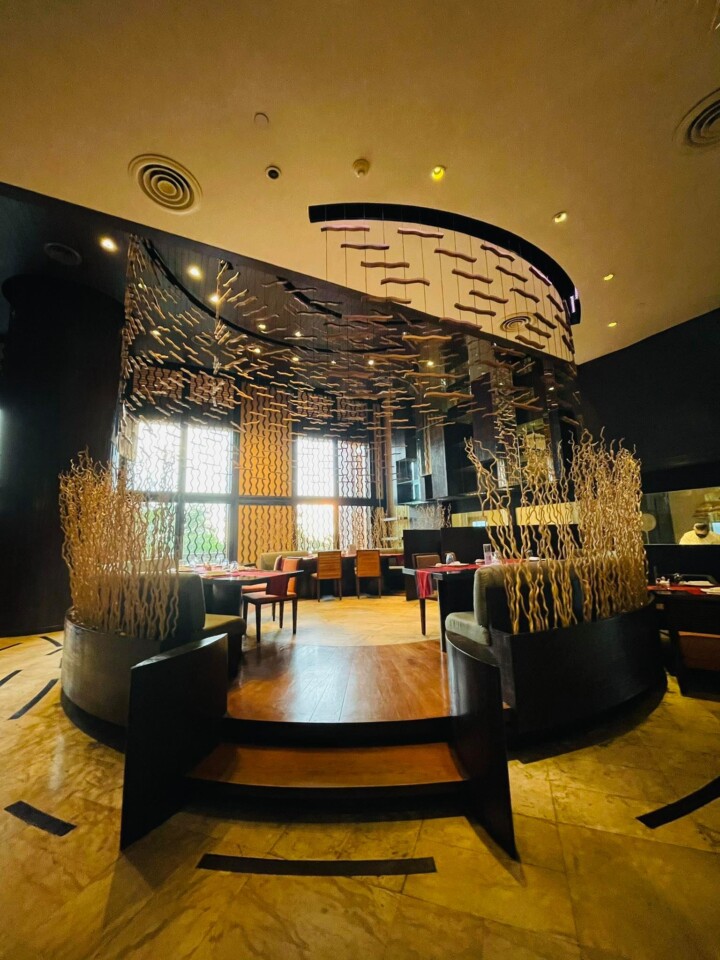 We could describe the visit in many more paragraphs but as they say, a picture is worth a thousand words so we encourage you to take a look at the bottom of this article for a full gallery of our fantastic experience last evening.
The special pop-up restaurant is available daily from 18.00 hrs. to 23.00 hrs.
You can enjoy a wide variety of Japanese specialties with a la carte & set menus such as Sushi, Sashimi, Exquisite Tempuras, Teriyaki, Tonkatsu, Grilled Teriyaki Eel, Seasoned Salmon Roe, Grilled Sun-dried Ray Fin, Nigiri Sushi Sets, and many more classic & contemporary recipes. Hagi truly transports diners to Japan. Additionally, vegetarian and vegan dishes are well represented on the menu. A complete menu can be found by clicking HERE.
Special! Omakase menu set with premier recipes. The price starts only THB 1,198++ per set. Additionally, • Assorted Tempura THB 188 • California roll THB 298 • Otoro Sashimi THB 1,748, and much more!
For more information, directions, and reservations please contact the hotel at:
038714981, 038301234
or:
https://www.facebook.com/Centaragrandmirage
Instagram www.instagram.com/centaramirage
or:
Now, let's take a look at the pictures of last night's meals: