Bangkok, Thailand-
According to two prominent Thai doctors who posted preliminary data on their Facebook accounts today, the Thonglor cluster of Covid-19 that has broken out primarily from entertainment venues may be the so-called "UK Variant" that reportedly is up to 1.7 times more contagious than other strains, although may not be more fatal or dangerous and existing vaccines have appeared to be proven effective against it so far.
Prof. Yongphu Worawan, head of the Center of Specialization in Clinical Virology with the Faculty of Medicine at Chulalongkorn University made a post on his Facebook this afternoon stating that preliminary information appeared to show that the strain was of the "UK Variant" from preliminary genetic testing comparing the strain to that of recent market strains.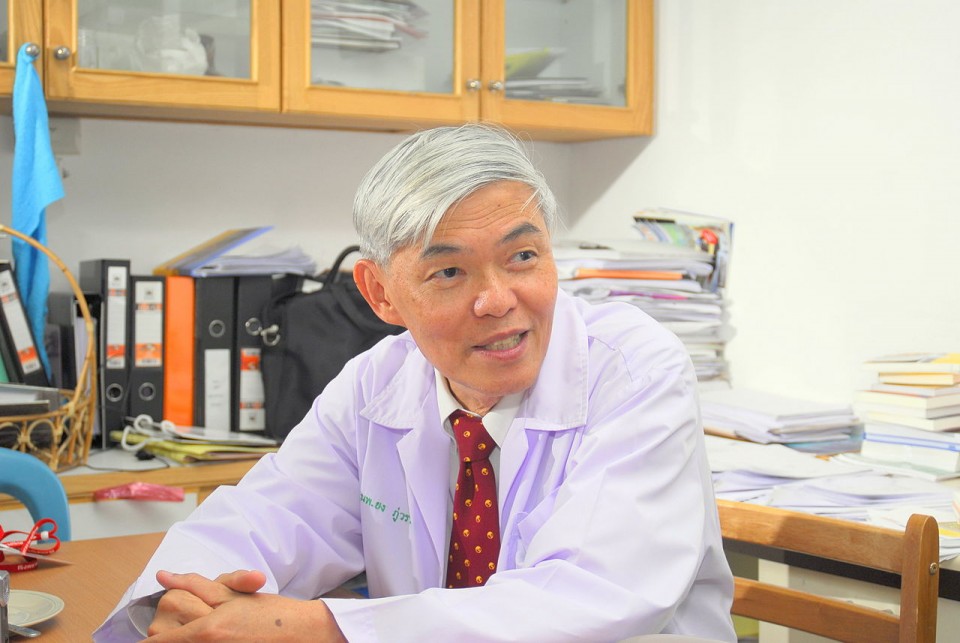 Professor Yong cautioned, however, that this was preliminary and that further decoding was taking place.
Meanwhile, Dr. Anan Chongkaewwatana, a researcher in virology and biotech, posted on his Facebook that the viral load appeared to be very high from samples taken from the Thonglor cluster patients, even those without symptoms, as compared to strains taken from recent market clusters such as Bang Khae. He also stated that preliminary data seemed to support this was the UK variant, B117.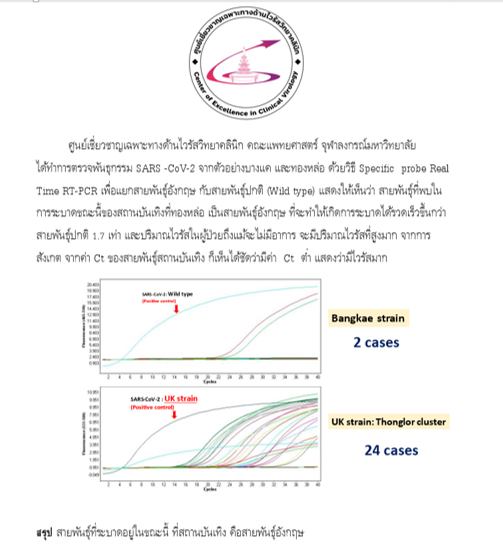 The Pattaya News stresses that this is preliminary data from both scientists although they appear to be fairly confident in their findings to come forward in public and are well-respected in their fields.