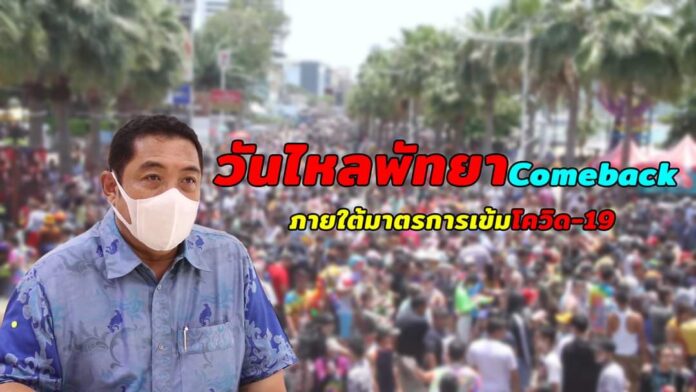 Pattaya, Thailand-
The Pattaya City Mayor, Sonthaya Khunplume, announced this afternoon that Pattaya has been given permission from the Thai Government to move forward on their plan to hold the Songkran Festival in Pattaya this year.
Songkran, the Thai New Year, also known as the water festival, is the biggest holiday of the year for Thai people.
The event, which officially falls in Thailand this year on the public holidays from April 10th to the 15th, will contain all the traditional Songkran activities and those at local temples.
As for Pattaya's festival, especially the "Big Day" of Wan Lai on April 19th, the Mayor stated that the city has a plan, including water splashing and water fights, and details are being approved with the Center for Covid-19 Situation Administration and Ministry of Public Health. It is hoped that by throwing the cities most popular event it will boost the local economy and domestic tourism.
The event will feature covid precautions, including wearing masks, checkpoints to enter the events, limits on crowds, temperature checks, social distancing and more rules that will be announced in the near future according to the Mayor.
The Mayor pointed out the city has previously thrown successful fireworks events and music festivals under Covid19 rules and was confident they could do so for Songkran as well. Photo: Sophon Cable TV