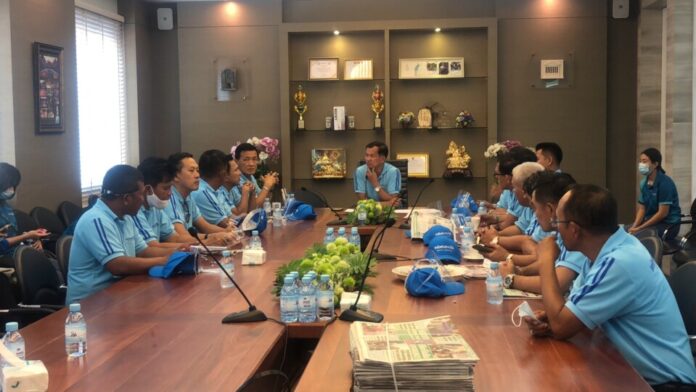 Pattaya, Thailand-
Municipal elections are set to take place, including in the Banglamung/Pattaya area, on March 28th of this month.
Keen readers of the Pattaya News have already spotted various election representatives canvassing locally and have sent inquiries to The Pattaya News about the exact dates and what the elections will be for. Election Commission (EC) secretary-general Jarungvith Phumma confirmed the municipal elections earlier this year. In December, Provincial Administrative Organizations (PAO) held elections, the first in the country since a military-led coup took over the country in 2014.
The elections will be held at 2,472 municipalities nationwide on March 28th, from 8:00 A.M. to 5:00 P.M.
For foreign readers, which is the majority of our Pattaya News English readers, who cannot legally vote, this will only mean an almost certain alcohol sales ban per Thai law for elections. There was a previous ban during the December elections. The ban, although it won't be officially announced likely until a few days before the election, will most likely fall from Saturday, March 27, 2021, around 6:00 P.M. and run until polls close on Sunday, March 28th, 2021, around 5-6 P.M, as Thai law requires alcohol sales to be restricted the night before and day of an election, regardless if one can vote or not legally.
As a note, the Pattaya Mayor position is NOT up for voting during this election and will likely not take place until later in the year, possibly September or October. However, as Nongprue, Banglamung, and other areas in and around the Pattaya area will have elections for different positions an alcohol sales ban for Pattaya City is nearly certain. Another round of elections for the Tambon will take place over the Summer once the Ministry of the Interior has decided on dates, this will be followed by the Bangkok Governor and Pattaya Mayor. Generally, three months fall between elections.