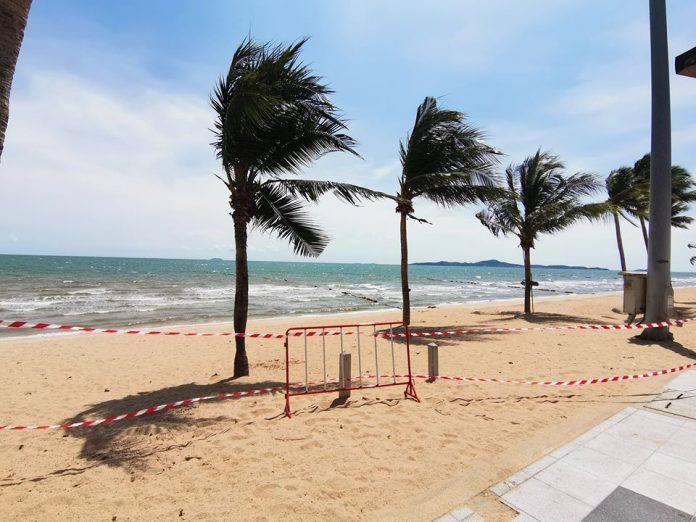 Pattaya, Thailand-
The Black Woods Hotel in Pattaya, one of the newest hotels in the local area, and the Pattaya City Photography Club is holding a tourism promotion with cash prizes to keep Pattaya in the memory of people and, in their words, deliver a positive image of Pattaya City.
Black Woods hotel is one of the newest local hotels, we first covered them back in December here.
A press conference was held at 4:00 P.M. on Saturday, February 20th, at the Black Woods Hotel located on Soi 7 in Pattaya to announce the contest and was hosted by Nirun Wattsathorn, a former prominent Pattaya leader.
The contest is a photography contest in which everyone (including foreigners) can participate and is set under the theme of "Missing Pattaya." Photos must show the beauty, positive memories, and cause people to remember Pattaya and want to return when the Covid-19 situation improves.
  The prize for the winner of this contest is a cash prize of 10,000 baht for 1st place, 2nd place is 5,000 baht, 3rd place is 3,000 baht, and a consolation prize of 1,000 Baht for 10 people. A 2000 baht prize will be for the photo that most opens a "new perspective" of Pattaya, as described by the organizers.
  The conditions for submitting a photo are:
-The photo must be taken with a digital camera or smartphone.
-One is able to adjust colors and retouch techniques to improve image quality. However, it can not be fully edited/faked/etc.
-Submitted images must have an image resolution of 300 DPI or more and an image file with a resolution of 6 million pixels or more in the JPEG file format (RAW FILE images or other file formats are not accepted. )
To enter the contest one must do the following:
-Post the photo on a public Facebook page (private pages cannot be seen) such as a public profile with the following hashtags: #Miss Pattaya #Pattaya 2021 #pattayaphotographycontest2021 #PattayaCityPhotographyClub #BlackWoodshotelpattaya
-Send the original image file to the e-mail pattayaphotocontest2021@gmail.com with the name of the picture, name of the sender, and the address and telephone number that are best to be reached at. 
-Each submitter may send three photos in total.
Submissions are accepted until March 31st, 2021.  Winners will be announced on April 16th, 2021, and an awards ceremony will be held at the Black Woods Hotel on Soi 7 on April 24, 2021.
Good luck!