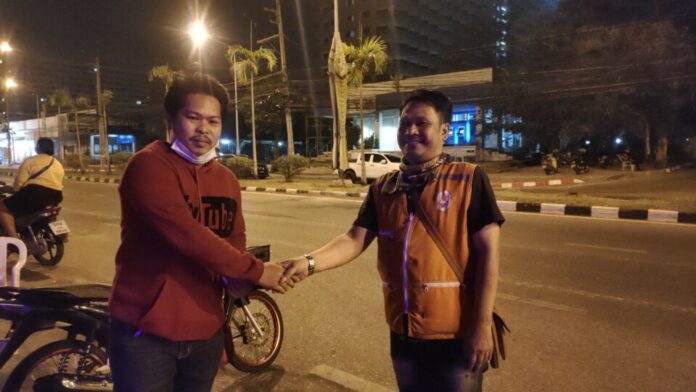 Pattaya, Thailand-
A local motorbike taxi driver found a dropped wallet while out and about early this morning in the Pattaya area and used the identification and contact information inside to contact the owner and reunite them with their missing property.
The driver, Mr. Prawet Charoensilp, 42, found the wallet in Jomtien near the Machanu Road area lying in the middle of the road. Upon review, he found the red wallet contained identification cards, ATM cards, and about 800 baht in cash. Using local Thai language Facebook groups as there was no phone number in the wallet he posted that he had found the missing item and was looking for the owner, asking if anyone knew the man to contact him.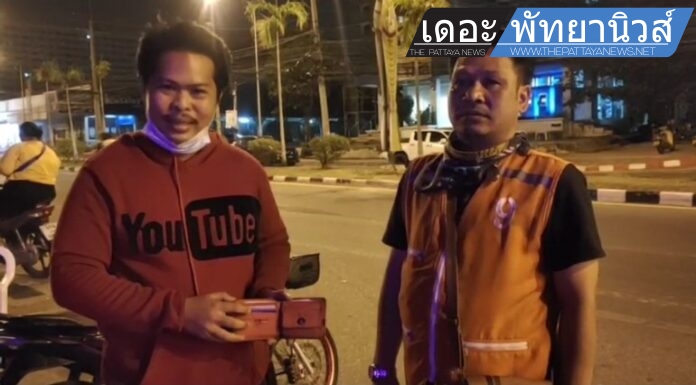 Within an hour, Mr. Ekaphan Phengpinit, 33, was directed to the post on the Facebook group by a friend and found that he had dropped his wallet while visiting a nearby gas station by accident. He drove out to meet Prawet and thanked him for his honesty by rewarding him with an undisclosed amount of cash.
However, Prawet declined the cash, saying that it wasn't about that and that he just wanted to do for Ekaphan what he hoped anyone would do for him if he lost his property.