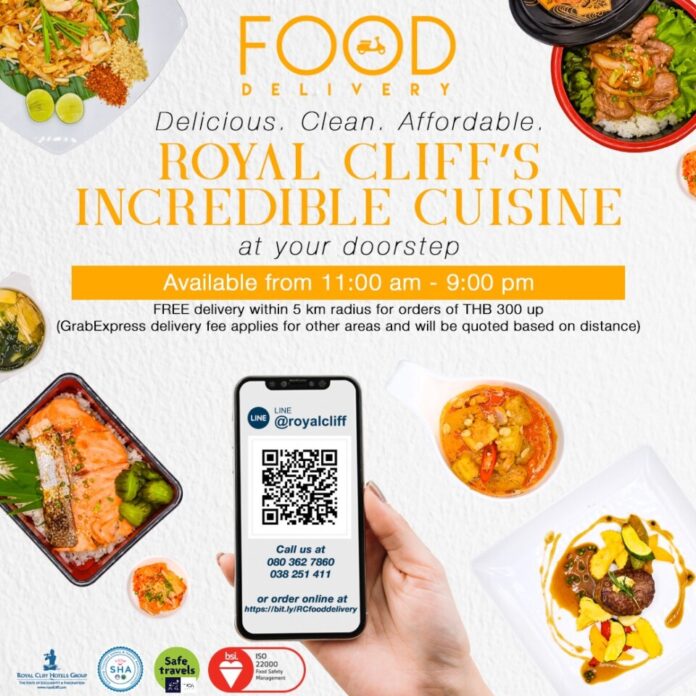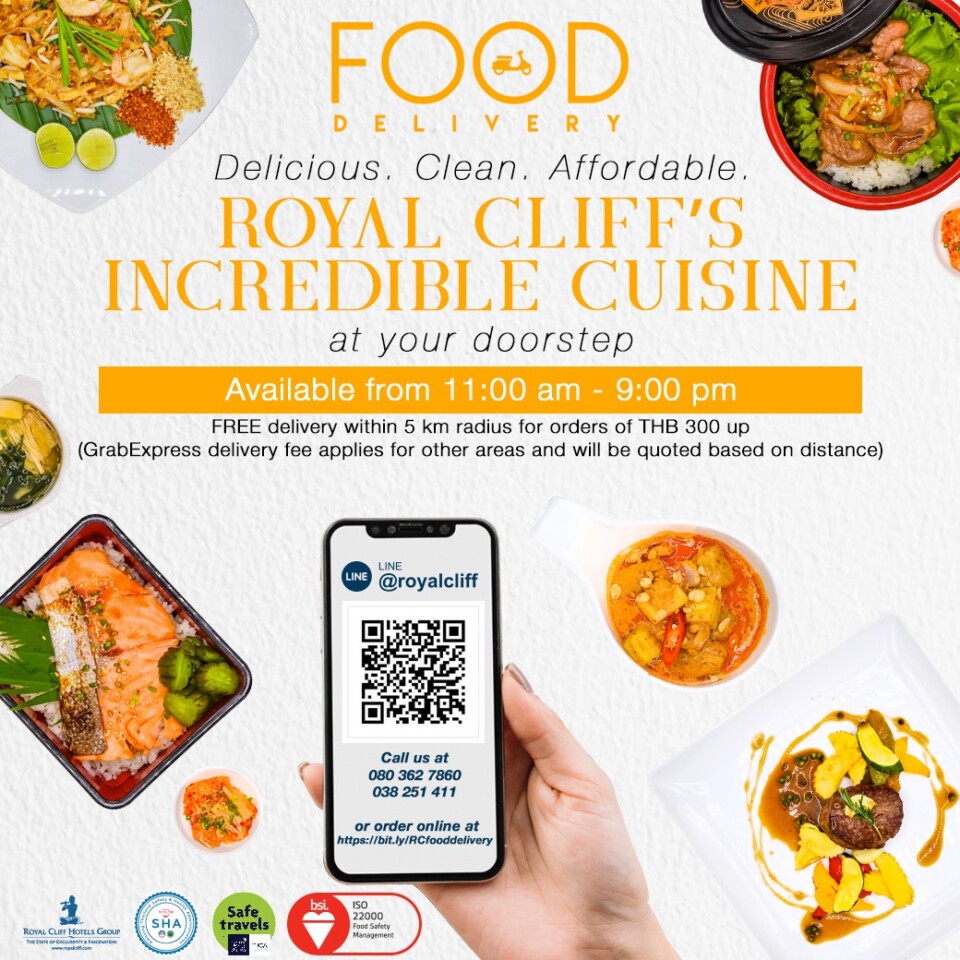 Pattaya-
With Chonburi province still declared a "high-risk" and "highly-controlled" zone for Covid-19, despite one case in the past three days and numbers in the single digits for many days now local hotels, devoid of customers, have had to think outside of the box to provide any sort of income or work to take care of their staff.
As a highly-controlled province, entering and leaving Chonburi requires paperwork and permission from district officials which has essentially brought domestic tourism to nothing. Hotels in Pattaya were dependent on domestic tourism, which was increasing, for several months as Pattaya held music festivals, fireworks festivals, and other events to drive traffic to the area. It was working, according to local hotel associations, until the second round of Covid-19 infections traced originally from a seafood market in Samut Sakhon and then spread to the province through illegal gambling establishments brought everything to a grinding halt.
Foreign tourism has been non-existent since March of last year now, The Pattaya News notes, due to border restrictions in place from the Covid-19 pandemic. The only way foreigners can enter the country is by going through a two-week quarantine and a variety of other hoops and paperwork.
The hotel industry has met multiple times with Chonburi leaders and representatives from the Social Security Office (SSO) of Thailand, asking for legal closure like entertainment venues, which would then allow their formal staff to get paid through social security benefits at roughly 50% of their daily wages. This would also give hotels discounts on the amount they would have to match to the plans. However, so far, these requests for a forced closure have denied leaving an estimated 30,000 hotel workers in Pattaya alone out of work. Some hotels have managed to keep their staff on and are thinking out of the box to find assistance for them, even providing rooms and food during this difficult time. However, some, especially smaller and medium venues, have run out of funds and with no financial aid or support yet have had to temporarily lay off their staff without pay.
Of those thinking out of the box and providing a luxury service is the Royal Cliff Hotel Group, who now offer their five-star meals through delivery services all around the Pattaya area.   In their own words:
"Our home delivery service is back and you can once again indulge with Royal Cliff's best-loved menu items delivered right to your doorsteps.
Craving for superb Japanese, authentic Thai, savory Indian, or tasty international cuisine? From Royal Cliff's classic signature dishes to full-flavored specialty boxes, enjoy our must-try dishes in the comfort of your home office or couch today!
You can call (+66) 80 362 7860, (+66) 38 251 411 or
Message us in LINE: @Royalcliff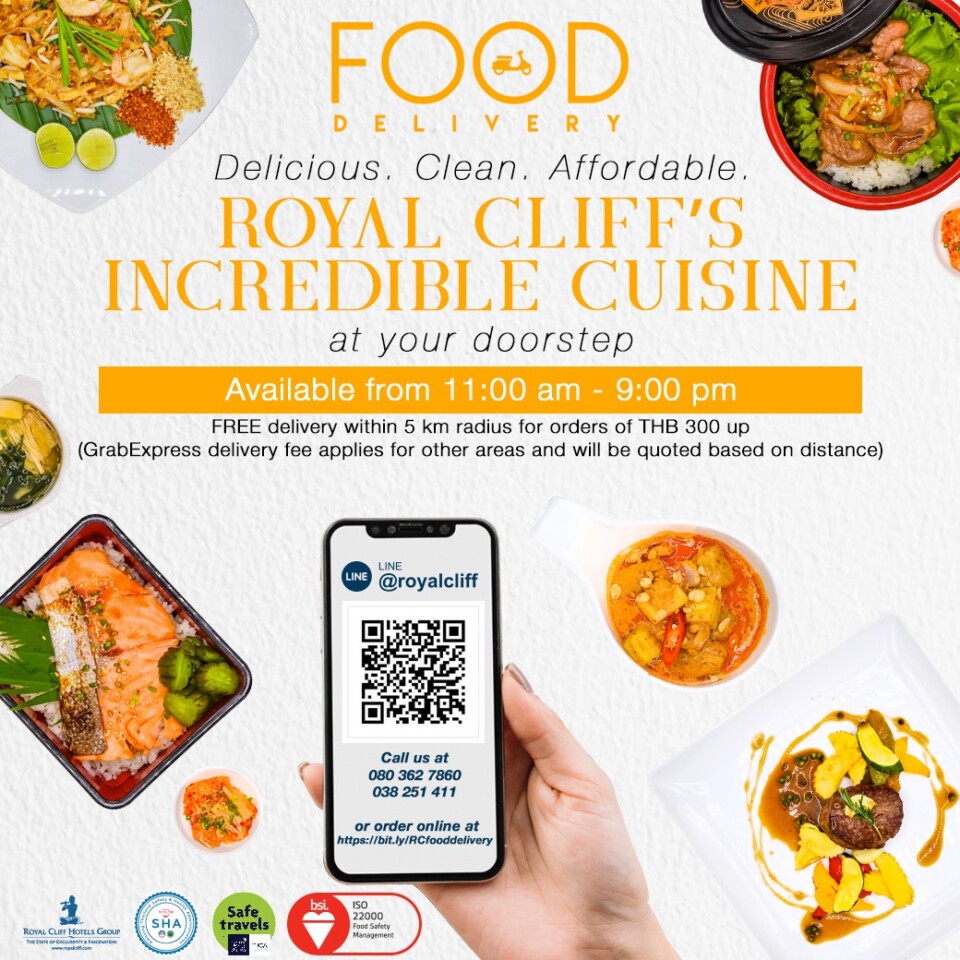 Some other hotels, also thinking out of the box, are offering food directly in front of their venues daily to those interested. Both LK hotels and Dusit hotels have been seen locally doing so and stated that they are primarily doing this to take care of their staff during these difficult times.
  The Thai Government has stated that they are going to explore other options for taking care of the hotel industry in Chonburi than a forced closure and social security payouts, although as the weeks stretch on it is unclear what those measures will be. As many of the hotel workers are formal they are able to apply for the 3,500 baht a month payout for informal workers that most bar workers can.