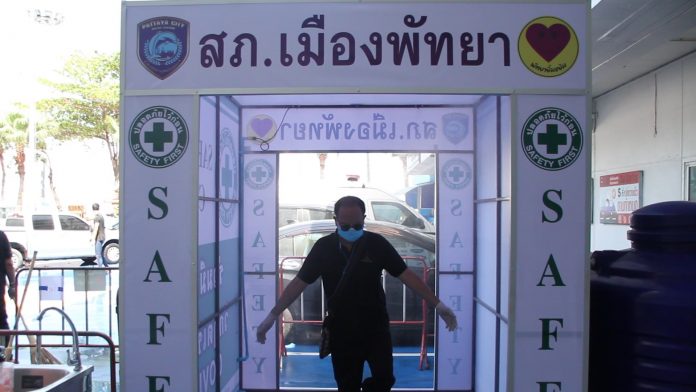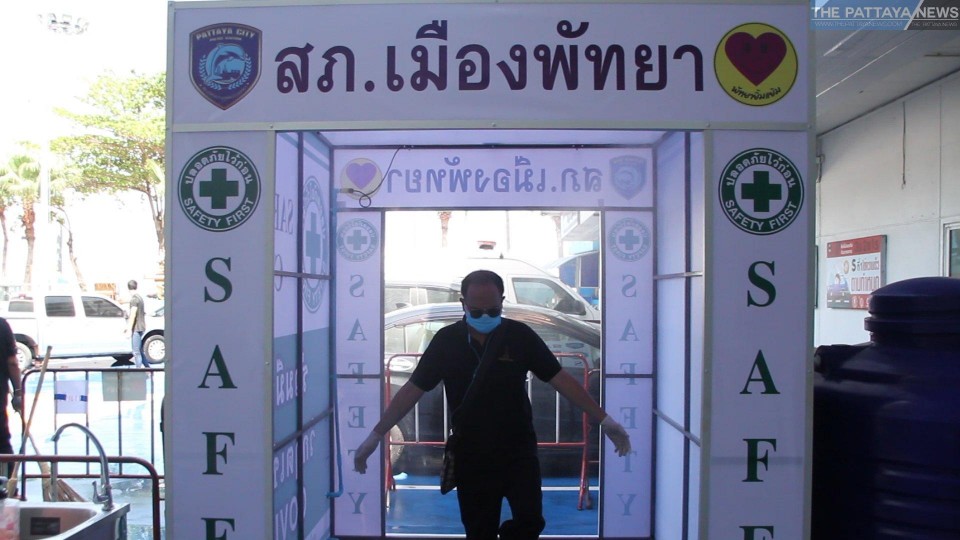 Chonburi-
The Pattaya News has had many questions from concerned residents who have discovered that they went to the same place at the same time as a confirmed Covid-19 positive patient as stated on multiple timelines we have been translating and covering over the past week.
We wanted to take some time to answer what someone should do if this happens and the common questions we have had. The answer we provide here is the same as those provided by the Chonburi Ministry of Public Health. Their Facebook (mostly in Thai) can be found here with regular updates.
Q. Should I panic? A. No. In nearly every case the information is for educational purposes and the chance of having caught Covid-19 is very low. High-risk contacts of Covid-19 positive patients (close friends, those they hang out with, etc.) are generally identified directly by contact tracers and personally contacted.
Q.  If I was on a timeline, is a test free? A. If you have symptoms of Covid-19 or if you are identified as a high-risk contact, yes, including foreigners (testing only). IF YOU ARE NOT A HIGH-RISK CONTACT OF THE POSITIVE PERSON TESTING IS NOT FREE. For instance, if you were in the same shopping mall at the same time as a positive Covid-19 person as seen in timelines, you should only be tested if you are identified as a close contact or have symptoms, according to the Ministry of Public Health.
Q. I was on a timeline and develop symptoms. What should I do? A. Immediately self isolate. Do not go to a hospital or clinic on your own. CALL (DO NOT GO IN PERSON) local health authorities and stay isolated while they tell you the next steps to take and arrange a time to come get you safely and securely.
Q. Ok, how do I reach them? A. There are several ways here is a shortlist
-Chonburi Ministry of Public Health direct number-0 3893 2450
-Hotline at 1422 (Can help direct you to the nearest hospital.), Disease Control Department. This is the best method.
-E-mail or message them on their Facebook above (obviously not for emergencies) emschonburi@hotmail.com
Q. Can I contact them even if I think I was low-risk just to be sure? A. Yes, but you will most likely just be told to monitor your symptoms, stay home for fourteen days from your last visit, and self-quarantine. You will not be given a free test unless you are determined to be a close or high-risk contact. This is the general advice for everyone who was on a timeline…stay home, self-monitor your symptoms, and self-quarantine for fourteen days.
Q. I am a foreigner. If I test positive do I have to pay for my treatment? A. Yes, you do, either directly or by insurance. Thai's get free treatment. A foreigner with a work permit and social security will also get free treatment.
Q. If I test positive but am asymptomatic with zero symptoms can I isolate at my condo, home, etc? A. No. The Thai policy is ALL Covid-19 patients must be in a hospital or a quarantine center until they test negative for Covid-19 and are cleared.
We may add to this article and add further information at any time without warning as we get more questions.