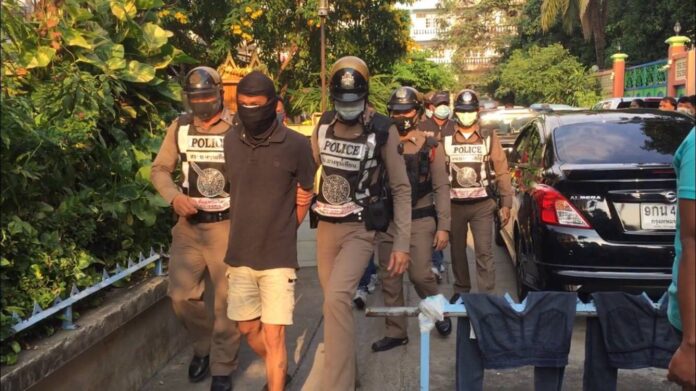 Bang Khun Tian, Bangkok, Thailand-
A 27-year-old man from Bang Khun Tian Bangkok performed a re-enactment and reportedly admitted to police to murdering his friend last night over what was said to be an argument stemming over borrowing fifty baht.
  Mr. Sornchai Saensuk, 27, confessed to the crime according to Bang Khun Tian Police. According to the police report and re-enactment the suspect slashed the throat of his roommate and friend, Adisak Sribuset, 47-years-old, last night, December 26th, 2020.
According to the testimony of Sornchai to Bang Khun Tian police, he and Adisak were drinking heavily together last night and both became highly intoxicated. Sornchai tried to go to bed but claims Adisak got into a verbal argument with him over Sornchai borrowing fifty baht from him to purchase alcohol. Sornchai stated that the argument escalated into a physical altercation.
Sornchai claims Adisak grabbed the knife utilized in the incident first and was threatening to hurt himself. Sornchai stated he managed to wrestle the knife away from Adisak but the victim continued to attack him and he was forced to defend himself, slitting the victims throat.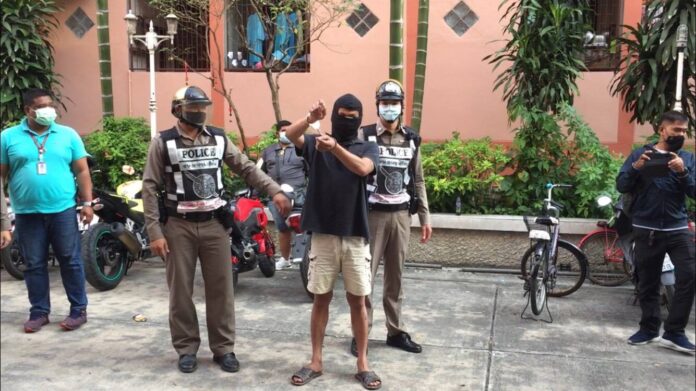 Sornchai also reportedly admitted to putting the knife in the hands of the victim and fleeing the scene, attempting to make the incident look like a suicide. However, police immediately became suspicious after a close investigation of the scene of the incident and Sornchai later, according to police, confessed. Sornchai claimed he didn't intend to murder Adisak and apologized to the family of the victim, stating he only wanted to protect himself.
He remains in custody facing charges of murder and will be presented at the Thonburi Criminal Court in Bangkok tomorrow morning for his first hearing.