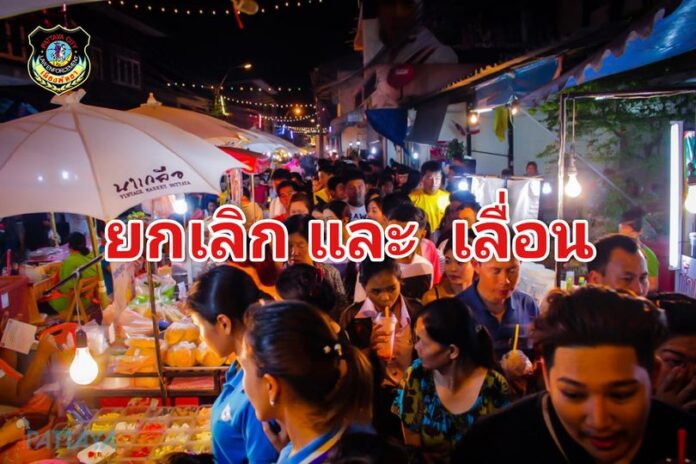 Pattaya, Chonburi-
The Pattaya City Public Relations Department announced this afternoon that they have canceled more events out of precaution and concern of Covid-19.
These events include some that we have already covered, such as the Countdown Festival that was expected to bring hundreds of thousands of visitors to Chonburi over three days and was seen as a major economic driver for the hard hit tourist city of Pattaya.
Added to the cancelled events is merit making activities at major local temples for New Years which traditionally attracts thousands of visitors to local temples such as Wat Chai near Walking Street in Pattaya and also normally sees the setup of temple fairs and carnivals.  Instead, people are being asked to refrain from large gatherings at temples and mosques.
Pattaya City has also postponed the popular Naklua Walk and Eat Festival that started last weekend and is scheduled to run every weekend until February 7th. The festival is currently on hiatus for an undetermined period of time and it is unclear if the lost weekends will be made up in February.
Finally, Pattaya City has postponed Childrens Day activities set for January 16th even though the date is over three weeks away. Children's Day in Thailand generally sees dozens of events at schools and malls across the city as Thailand celebrates and rewards children.
The Pattaya News will provide further updates as they come in to our readers.
Image courtesy Pattaya Law Enforcement.