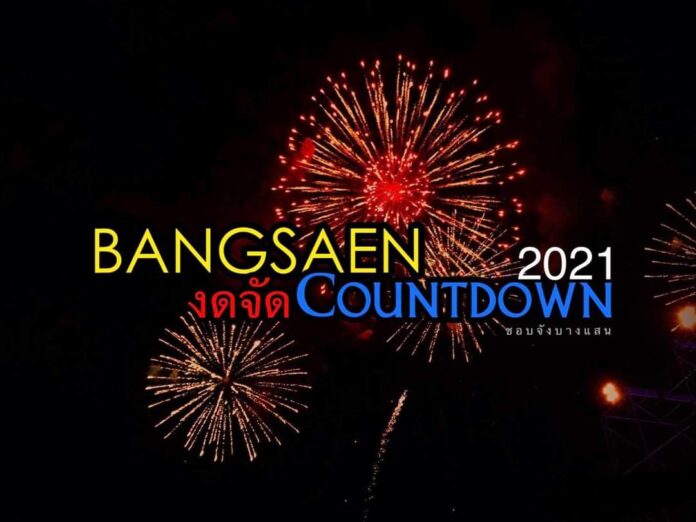 Bangsaen-
Bangsaen has announced they will suspend the popular New Year's Celebrations and countdown festival due to concerns about the recent breakout of Covid-19 in Samut Sakhon.
The event, which normally features fireworks, concerts, food and more events draws thousands to the area but organizers said out of precaution they have canceled the event.
Pattaya, which is scheduled to hold arguably one of the biggest countdown celebrations in Thailand headlined by major artists like Bodyslam, Carabao, Da Endorphine, Urboytj and many more in a three day festival will, for now, stay on schedule according to the Pattaya Mayor. Speaking today to the press while casting his vote in local elections Sonthaya Khunpluem, the Mayor of Pattaya, said there was legitimate concern but the city felt that their Covid19 preparation was significant and they had successfully held many other recent events like the music festival with no issues.
Pattaya City is expected to continue to monitor the situation over the next week in regards to the countdown festival. The event is expected to bring significant badly needed domestic tourism revenue to Pattaya. Local hotel owners stated to the Pattaya News that they are already fully or nearly fully booked. A cancellation of the festival, which draws thousands to Pattaya normally, would be a significant revenue loss for the city that badly needs the business.
There is also scheduled to be a smaller countdown festival on Koh Larn which, at this time, is set to continue.