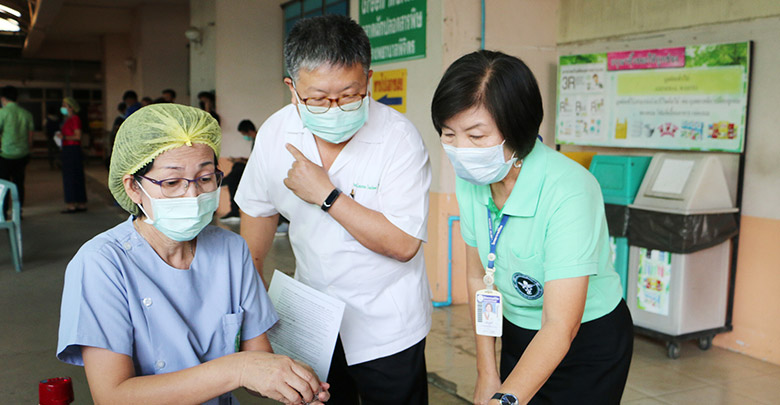 Samut Sakhon-
The Samut Sakhon Public Health Department announced tonight that a new local case of Covid-19 was confirmed in Samut Sakhon.
The patient, a 67 year old female shrimp farmer, is currently in a local hospital and has had two positive tests of Covid-19 according to Samut Sakhon health officials.
Dr. Anukul Thaithanan, a doctor with the health department of Samut Sakhon, told the press tonight that 18 contacts of the woman had already been identified and were being investigated.
Governor Veerasak Vijitsaengsri ordered a complete cleaning of shrimp rafts and areas around the market where the woman primarily went and fished for shrimp located in the Mahachai area of the Muang district.
The patient apparently has no history of recent travel, however, does have a history of interaction with Burmese nationals in and around the market according to multiple Thai media sources. Myanmar has been a major source of concern for a potential Thailand breakout as the country is currently having an outbreak of Covid-19 and the potential of illegal immigrants crossing the border is potentially high.
Officials have asked local residents to be calm and not panic at this time as they investigate the situation.