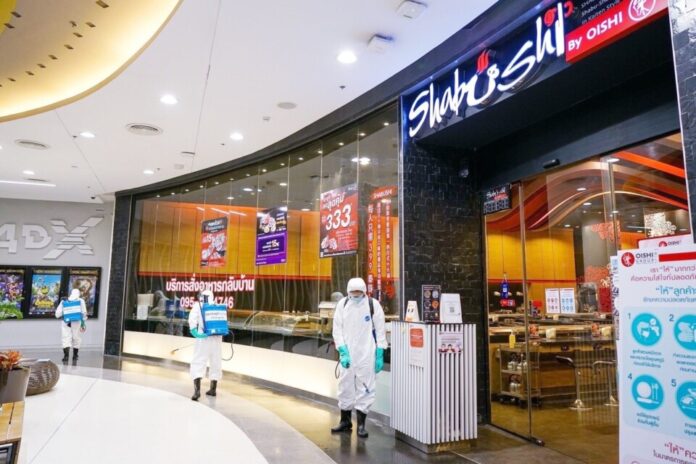 Bangkok, Thailand-
The Thai Health Minister, Anutin Charnvirakul, announced this morning at a press conference that he has asked Thai Law Enforcement to prosecute "to the fullest extent of the law" three Covid-19 patients who have caused concern in Chiang Mai and Chiang Rai after illegally crossing the border from Myanmar.
To get caught up on the cases and story so far see the prior story here:
Chiang Rai COVID-19 center confirms second and third Thai domestic case of Covid-19 connected to Chiang Mai case, both in Chiang Rai
Anutin stated that he is working with the governors in Chiang Mai and Chiang Rai to prosecute the three women, noting that not only will they likely be charged with illegal entry but also harsh laws involving breaking the Communicable Disease Control Act, the Emergency Decree to Control the Coronavirus and laws around endangering the public health. These laws, especially the Emergency Decree, carry harsh penalties and fines and could see the three women jailed for several years.
Meanwhile, Prime Minister Prayut Chan O'Cha has ordered the military to beef up border protection once more as Myanmar continues to struggle with an outbreak of Covid-19 with over a thousand new cases daily. The outbreak has grown closer to the border areas which is why many Thais have been caught in recent days sneaking back into Thailand, including this group below who posted on Facebook they were sneaking over the border which resulted in them being arrested.
Four Thai women arrested for crossing illegally from Myanmar, caught after posting on Facebook, two were headed to Pattaya
Thai Authorities also released a statement, including official notices in the Royal Gazette, ordering all Thai Citizens returning from border countries such as Myanmar that they must go through the quarantine process or face harsh penalties under the Emergency Decree act. Anutin stated that Thais in Myanmar are welcome to come home but must go through the set process and not endanger the country or their families and peers by sneaking over the border.
Anutin also said, in response to concerns from local residents and business owners in Chiang Mai and Chiang Rai, that at this time Thailand would not be "locking down" the provinces or restricting and closing businesses but were monitoring the situation closely as well as the contacts of the three Covid-19 positive patients. So far, 120 people connected with the three women have been tested negative for the Covid-19 virus but remain in quarantine out of precaution.