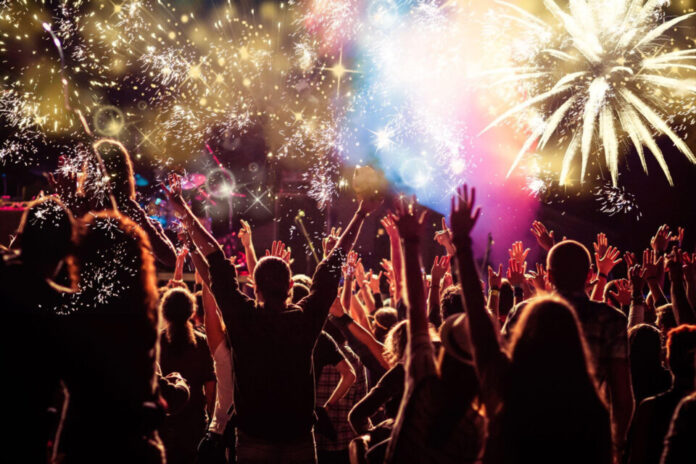 The following is a press release which we have full permission to republish from Bconceptgroup. The writing and statements within are their own.
Pattaya, Thailand-
The New Years Countdown 2021 Festival Event in Pattaya takes place at the beautiful 5-star Amari Pattaya. The festival event takes place at the Beach Lawn and the Beach Quarter Event Space on Friday 31 December from 7 PM until the early hours. Early Bird Tickets are on sale through Thailand Event Guide or the TixTaQ Ticketshop.
New Years Countdown: "The Show Must Go On"
The festival-event, co-organised by B-Concept Media Entertainment Group and Amari Pattaya has this year a different setup. The event takes place at the Beach Lawn for a full dining entertainment event, Event Space for the Superstars in Concert and at the Beach Quarter Event Space for the late party devils Lux DJ Party.
Pattaya Countdown 2021 at Amari Pattaya
The New Pattaya Countdown Festival Event "The Show Must Go On" @ Amari Pattaya is the best way to celebrate the New Years Eve Countdown and offers three different event programs to choose from, and you won't regret it. Make sure you party the start of 2021 at the Amari Pattaya New Year's Eve Party.
"The Show Must Go On" program at Amari Pattaya is different in celebrating a countdown. This exciting new Pattaya landmark event brings a turbulent combination of dining and stage entertainment, artist stardom, countdown and fireworks and a sublime Lux DJ Party until the early hours to Amari Pattaya.
3 Cool New Years Countdown Events
Dining + Entertainment + Fireworks + Superstars in Concert
This event includes Dinner Buffet, entertainment program, countdown and fireworks and automatic access to the Superstars in Concert Program. Early Bird Tickets cost 5,200 THB. General Admission 5,900 THB. Limited Early Bird VIP Tickets are available at 9,500 THB.while the regular VIP costs 12,500 THB. Children tickets from 12 years are also available in the TixTaQ ticket shop.
Superstars in Concert
Superstars in Concert event is a 3 hours non-stop celebration with the best Thai artist headliners who Thailand knows in a unique format. Expect superb headliners who will swing yourself into the New Year with a great song repertoire. Early-Bird Tickets cost 2,500 THB and early-bird VIP tickets cost 4,000 THB.
Lux DJ Party
The Lux DJ Party is the event for the party devils who love the beats and dance the night away on Old Skool and other genres. The Lux DJ Party starts at 11 PM and ends at 4 AM with limited Early Bird Regular Tickets on sale at only 2,000 THB and Early-Bird VIP Tickets at just 3,000 THB.
Buy New Years Countdown Tickets
Limited Early-Bird Tickets are selling fast for this extraordinary New Years Countdown Party at the Amari Pattaya. Buy your tickets today on Thailand Event Guide or purchase from the TixTaQ Ticket Shop.
Room Booking at Amari or Ozo Pattaya
We offer two hotel options for party-goers who like to stay in the same location where the event takes place. You can choose between Amari Pattaya or OZO North Pattaya.  Book your rooms at Amari for this event or click on the link to book your night at OZO North Pattaya.
For (corporate) group reservations & partnerships:
The event welcomes domestic tourism from Thailand as well as local residents in Pattaya. The event is also an excellent moment to celebrate with groups the year of new beginnings. For group reservations, contact B-Concept Media Entertainment Group, sales@bconceptgroup.com.