Udon Thani –
Buddhist abbot Pramuk Charoensuk, 49, was arrested at the Nong Pla Siu temple in the Ban Phue District of Udon Thani yesterday, November 3, after reportedly sending disturbing adult videos to several young children and inviting them to commit indecent acts at his office.
Local villagers filed a report to Udon Thani police last Friday, October 30, stating that their daughters, whose ages are reportedly about 12 years old, were harassed by a monk who was allegedly constantly sending video clips of sexual practices via Facebook messenger and asking them to come over to see him to perform indecent acts for money.
Officers from the Provincial Technology Crime Suppression Bureau began the investigation after being alerted of the troubling incident. The investigation initially revealed, according to the officials, that at least three young boys and girls between 11-13 years old were contacted by the abbot from the Nong Pla Siu temple.
A number of pornography video clips were found in a phone at Pramuk's office following the official search warrant. He initially strongly denied being the phone owner, claiming that it belonged to one of his Buddhist followers.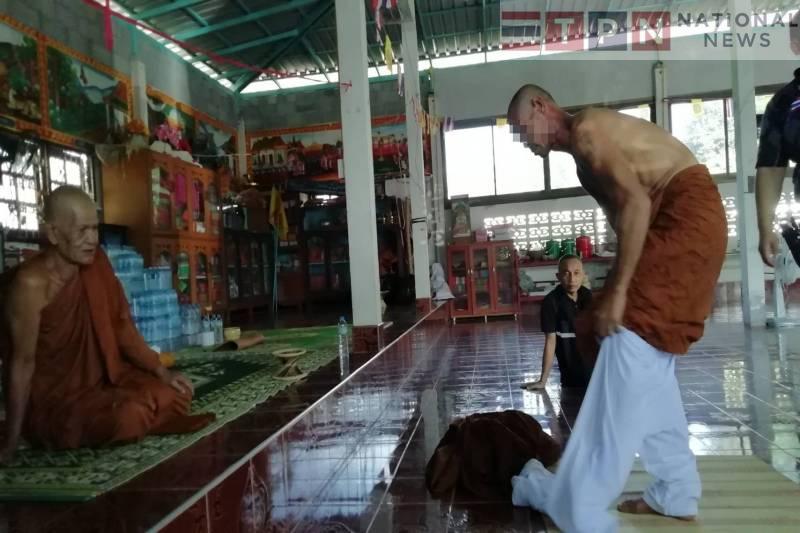 The abbot then reportedly confessed to committing indecent acts after the police reportedly showed evidence that he was the owner of the phone. He allegedly told the police that he was sending pornography videos to young children but never invited them to perform sexual acts with him nor give them money.
Initially, Pramuk was facing charges of showing and recording pornography or any other obscene media without reasonable cause and attempting to deprive children under 15 years of age from parents to commit indecent acts.
Photo Courtesy: Dailynews