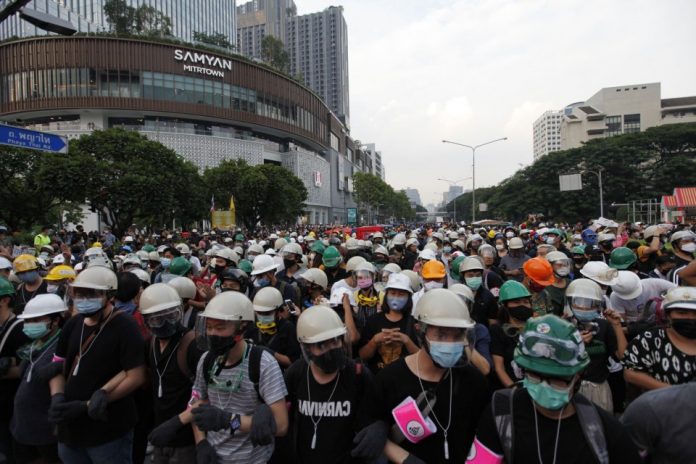 Bangkok, Thailand-
Bangkok police have called the protests that took place in Bangkok today (and still taking place as of press time) illegal. They extended this announcement to both pro-democracy and pro-establishment protests, stating that they are neutral and will enforce the law equally to both opposing sides.
   Deputy Metropolitan Police Chief Piya Tawichai stated to the press this evening that police would reportedly investigate offenses made by protesters on both sides. He stated that the alleged law breaking violations were lack of proper notification of an assembly, no permits gained for the assembly and violations of Covid-19 prevention measures. He stated that both sides had broken the law.
   He did not immediately say if the investigation would move past that stage to pressing charges against any individuals or if they would be equally enforced. Police announced several times during the evening pro-democracy protests for protesters to disperse but the announcements were ignored. Police did not immediately enforce the dispersal announcements.
   You can read more about this evenings protests below:
  https://thepattayanews.com/2020/10/26/pro-democracy-activists-begin-their-march-to-german-embassy-in-bangkok-updates-and-coverage-here/